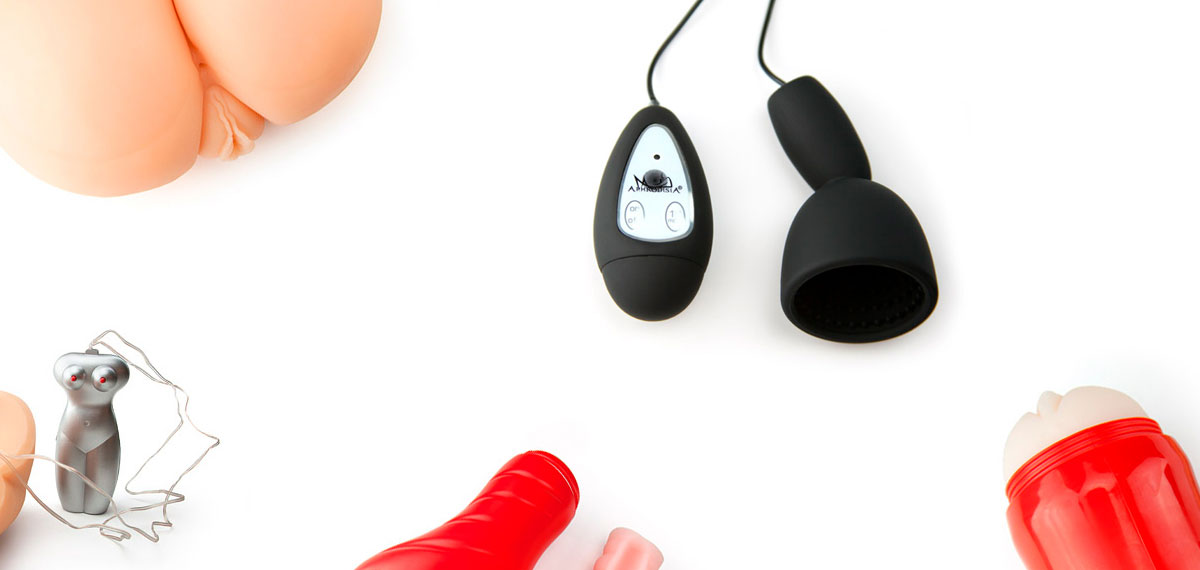 How To Choose The Best Masturbator For Your Solo Time
Sometimes, guys just need some alone time to recharge, refresh, re-set our minds. 95% of men openly say they masturbate, and we are all in on that. It can be a quick moment, it can be a lengthy session, but in any scenario, you deserve the whole 100% of sensual pleasure. The beautiful masturbators from this list are here to be your trusty masturpals - to bring some ace health benefits regular me-time carries, to upgrade your handy feel and to deliver out-of-hand orgasms.
1

Consider Realistic Molds
If you're missing busting out the "motion of the ocean" moves during masturbation or simply want something more substantial to hold on to during self-loving times, realistic vaginas are your best masturbator choice. The variety of models and shapes let you fulfill even the hottest of your fantasies - in any position, under any angles, hands-free. Such realistic babies can include full-size labia, alluring anus, butt cheeks, or thighs, so you can choose the orifice to your liking.
2

Take
Fleshlight-Like Masturbators For A Spin
Do you consider yourself to be a man of reason and effectiveness? Then fleshlight-style masturbators with their perfect inside and outside design are your cup of tea. Innocuous outer case made of hard plastic not only protects you from lint but also allows for better grip and maneuverability. Smart fleshlight-like design and a screw-on cap provide absolute protection from prying eyes, making you the only one who knows about the endless pleasure waiting for you. Should we say these sleeves in cases are the perfect companions for those who like to travel? Nah, it's pretty obvious.
How the fleshlight masturbator looks when you open the cap? You will see the gorgeous, fantastically soft life-like sleeve repeating real female forms that will rock your world as soon as you slide your shaft inside.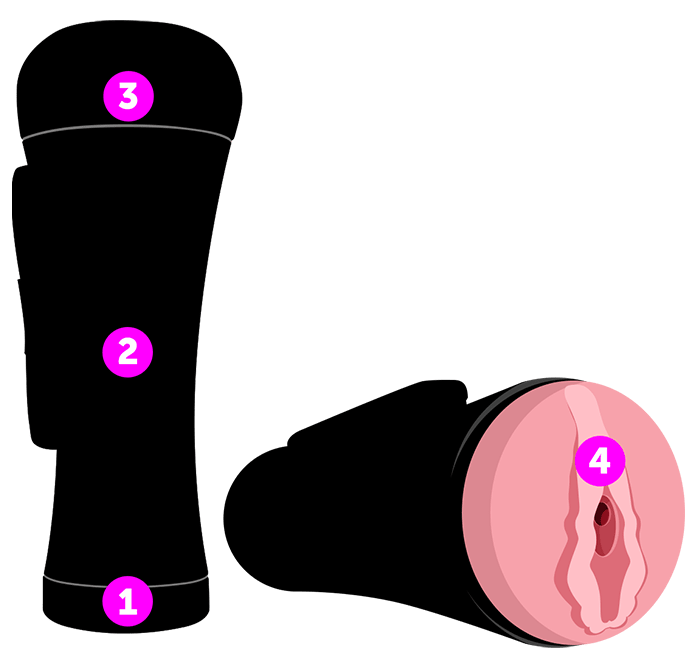 Screw-on back cap. Allows to regulate the suction.
Hard outer case. Provides the better grip.
Screw-on cap. Ensures discreetness and hygiene.
Removable inner sleeve. Repeats real female forms.
3

Get Handy With Masturbation Sleeves
When your classy "handy" masturbation becomes a bit boring, it's time to switch on to masturbation sleeves. Arousing touches, stroking, applying a bit of pressure - everything you grew to love will get a shift and a bloom with a velvety soft layer with delicious textures, astonishing realistic molds and delicious textures. If you are really into classics, you can't miss on masturbation sleeves.
4

Party On With BJ Imitators
Let's face it - there's no way to blow off steam better than the "blow off". Wouldn't it be nice to experience the realistic BJ feel anytime you'd want to play with yourself? Well, that's why we have blowjob imitators. These gentle babies suck on you like a popsicle, teasing and pampering with cool textures and amazingly realistic molded lips. BJ imitators are typically closed at the other end and that ensure that stellar sucking sensation you need.
5

Splurge On Hands-Free Pleasure
When you're in the mood for something extra, hands-free masturbators are your #1 pals. High-tech, luxurious, packed with fantastic functions, these gizmos not only allow you to finish off big - they give it to you in style, but with no effort. You get to just sit or stand back, while an innovative gadget works its arousing ways on you. And those go beyond vibration - oscillation, sucking, teasing and trembling, and don't forget the key element - remote control! Now your pleasure is in your hands - less literally than before.