Best And Most Rad Sex Toys For Men
Welcome to our smashing OrgasmCon list, where only the superstars of male sex toys are gathered - so get ready to meet them all. Ultra strong sex stamina, vividly realistic sensations during a solo session, explosive life-like stimulation, sensual and healthy prostate massage, even bigger penis - there is hardly anything the bad boys on this list are unable to do. Delve into this shiny collection of the best sex toys for men and pick yourself a couple of trusty pals.
Revolutionary Masturbator
This cowboy is about to become your best MasturPAL! This sleeve is programmable, vibrating, with the airlock feature for outstanding suction and pressure. As an added bonus, the toy is waterproof – take it with you in the bathtub or shower and enjoy the most splash-gasmic experience.
... it is so amazing and gives me huge orgasms. You can use the top bulb pump to increase the tightness of the masturbation sleeve; it works really well and gives great sensations.
The Love Ring Of Power
Having a hard time synchronize your orgasms with your lover? This vibrating penis ring prevails at closing the orgasm gap once and for all, providing strong support and a reliable hard-on for him while pampering her with a bursting clit stimulation from a large titillating attachment.
It is strong to the point that even on the lowest setting it can bring you and your partner to climax - as it did with us. It was surprising, but very enjoyable.
The All-Covering Prostate Massager
Prostate massage is crucial for male health - but it's also impossible to overlook its orgasmic potential. This mega ergonomic P-spot massager features countless functions and thrilling vibration patterns that arrive directly to your P-spot thanks to the thoughtful bulbed shaft. There's an added bonus - supes sensual perineum stimulation for all-around arousal.
P-spot stir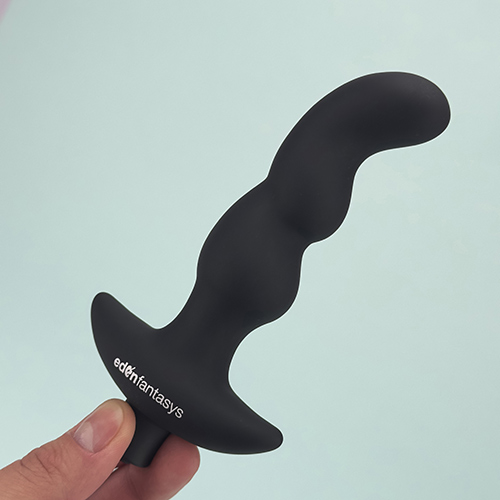 The P-spot Stir is now my number one Prostate toy. The tip is curved just right to stimulate my prostate and gives me loads of fantastic orgasms.
The Penis Pump That Keeps You Pumped
Penis pumps are to men's sex toys what the lamp was to all the other treasures - work it and they'll make your dreams come true. This penis pump is for those who dream big - it can increase your girth and length, and even straighten some minor curvatures - and all of that absolutely hands-free and safe with easy controls and quick release options.
Easy start penis enlarger
Easy start penis enlarger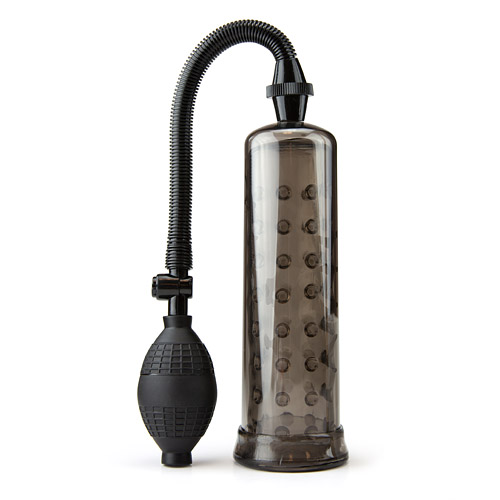 I would recommend it to anyone looking to try something new. The added sensitivity was very welcoming during additional foreplay, which led to a more intense orgasm.
The Overpowering Penis Extension
Throwing on a couple of inches in mere seconds - not a problem for this little monster among sex toys for men. It snaps tightly around the penis, making it the erection feel harder and larger, with a cock ring for better grip. But mainly, it turns your dick into a revved-up vibrator, with an ergonomic clitoral attachment ready to tease and pound her to 7th Heaven.
Dual vibro penis extender
Dual vibro penis extender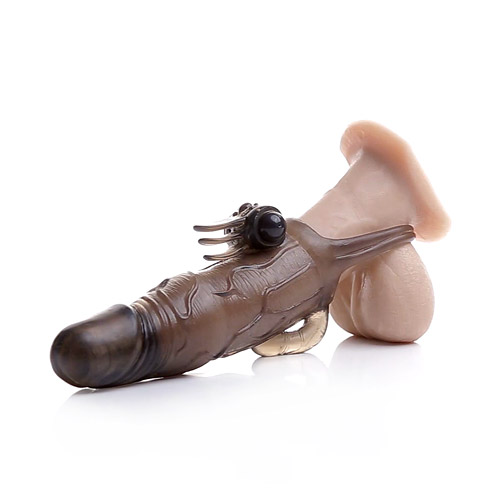 This extender adds a lot of stimulation, both for the wearer and the one on the receiving end of the sleeve. I loved using this to thicken up one of my toys and add in the bullet vibration for extra stimulation.
The Rimming Plug Rim Dream
If you never experienced anilingus, you are missing out a lot. This rimming butt plug is your savior - with a row of robust rotating beads in the neck, it treats you to an ultra-realistic rimming experience while also massaging the P-spot with strong vibration.
Beads stimulating the most sensitive backdoor spots, powerful internal vibration and a wireless remote to boot. It's a fun and unique anal plug. I would definitely recommend trying it out.
The Better-Than-Real Realistic Masturbator
If what you're lacking during your me-time is life-likeness, this baby was made for you. Seductive angles, hyperrealistic coating, and shockingly thorough detailing make this realistic vagina a best friend for those guys who love to practice their "motion of the ocean". Plus, this beauty has something to hold on to while thrusting, if you know what we mean.
Doggie pussy and ass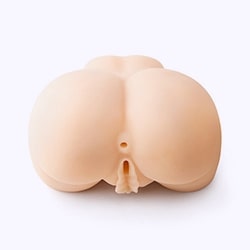 This is a great toy for any guy. Whether you are solo or part of a couple, it can add some much-needed relief, as well as maybe some visual stimulation for your partner.
The Intimate Pocket Pussy
Sometimes it feels nice to be sure your pleasure's at hand. This pocket pussy will always be by your side. Clad in protective plastic, this gorgeous stress reliever features many-patterned strong vibration and delightfully textured interior - just what you need for a quickie solo session.
The Vibrating Pussy with a discreet design is fantastic and would make an excellent first-time masturbator for anyone. So slip your cock in, turn the vibes on, close your eyes and let the fantasies begin.
The Pleasure-To-Thrust Masturbator
Technology never ceases to amaze us and pleasure tech is no different. The launch of this babe greatly expands one's blissful horizons. Armed with the 3 pounding/stroking modes, this ultrarealistic babe is bound to rock your world and enhance your sensations.
The Auto Pussy is a fun and stimulating toy that is designed to provide an effort-free masturbation experience, and it does the job very well.
The High Luxury Masturbator
This is a high-class vibrating toy ensuring enormous pleasure without a single stroke required. Innovative, powerful oscillations induce unique prolonged orgasm in no time, making it a truly next-generation masturbator.
LELO F1s V2 sonic masturbator
LELO F1s V2 sonic masturbator