So I've owned this toy for a few years now, back when I didn't really know much about them other than they felt good!
This was my first traditional vibe, and it has lasted me with regular use, YEARS! The color has faded a bit but other than that, it is in the same order it was when I got it! I would LOVE to review it if I could find the product here...but the problem is, I have NO CLUE what it is! Anyone know?
I'll post some pictures, but this toy is plastic, it looks like a brownish color but it was more silvery when I got it. It takes 2-AA batteries, has a dial for the speeds, multi-speed, I'd give this an EASY 4 Vrooms if that helps, and it's pretty quiet too!
It's also waterproof!
Here is a clear view of the color: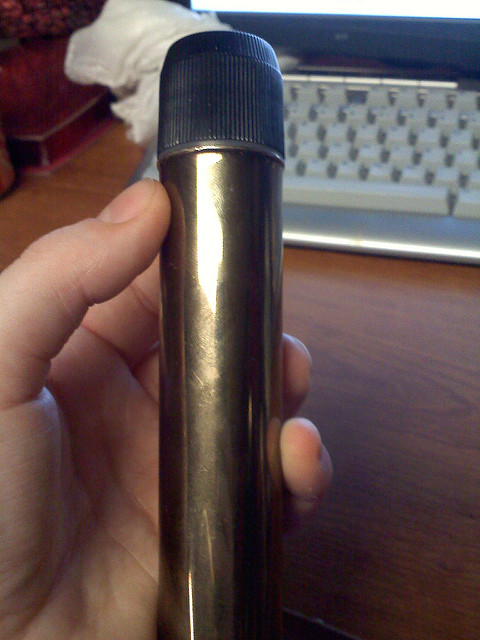 Battery compartment: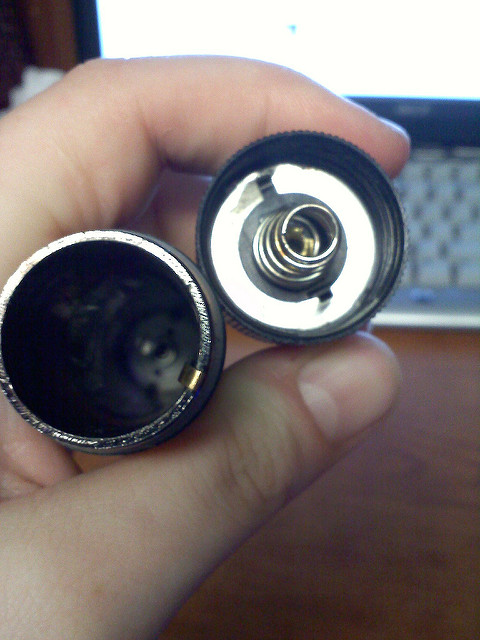 And the dial: