My puppy is lucky he is cute because in the last few days he managed to get two of my favorite toys. My beloved JellyFish and my beloved Uma!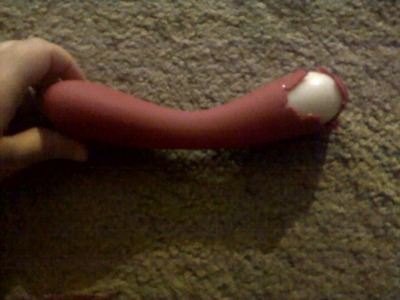 Since my Uma was destroyed. I decided I would peel off all of the skin, so everyone could see what she looks like underneath.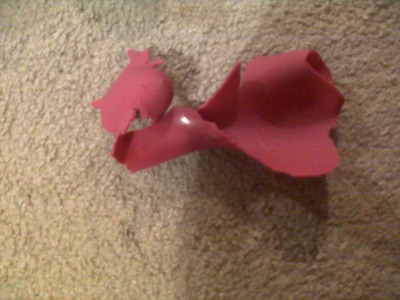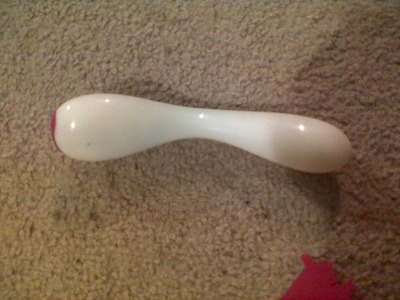 Here she is all naked. Now, for those who aren't a fan of the glide of silicone will be happy to know that under her silicone coat is a smooth plastic. If you wanted to you could use her like this. The plastic feels very light. It has to be the cheapest plastic I have ever felt before. There is a seam the runs down the toy on the plastic, but it seems to be well fused together. So it is smooth to the touch.
It's so sad to see such a great toy like this, but since my puppy already ruined it...I thought why not?