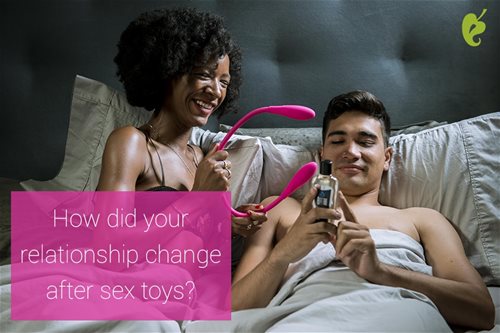 I remember my first sex with Him. So damn vanilla!!
We came to his place after a party and things unrolled like in the best Romantic movies. Hot kisses at the doorstep, then he took me to his bedroom where we started slow and so on and so forth…
At the time he didn't know I was working for Eden. So, on our next date, I surprised him with my Hitachi wand. We've started with a sensual massage and eventually, things turned really hot. I think you know what I mean…
Today we live together and regularly add new treasures to our sex toy chest. Now we have our favs and use them to tease each other every single time. Sex is now more anticipated than ever, and our connection is deeper and more honest now.
… And how did your relationships change after adding sex toys?