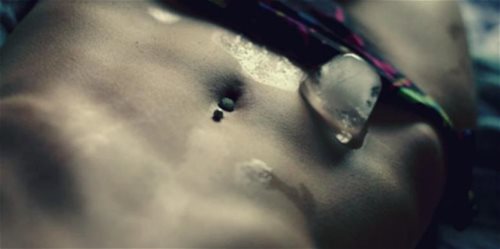 Temperature play
includes a wide variety of sexual acts - everything from blowing cool air and using ice cubes on sensitive areas to playing with fire.
I currently own a couple of glass toys and I really enjoy using them chilled. Sometimes I even add a tingling lubricant for better sensations.
How about you? Do you like your dildos to be hot or cold? What is your overall attitude to temperature play, guys?