To tell you the truth, ever since I started working for EdenFantasys, I regularly think about how to spice things up in the bedroom (as well as in some other places) I feel that we need to add something new and more..khe-khe, kinky. As we all need a variety, right?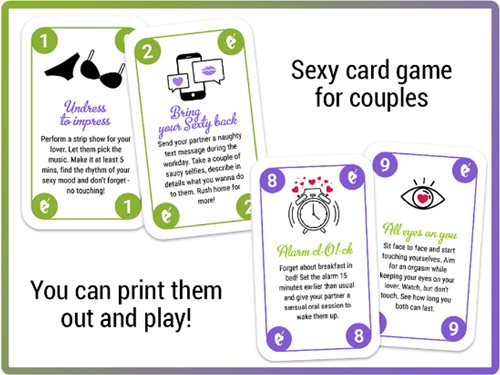 EdenFantasys has prepared a
set of free erotic printable cards
to inspire some new experiences in the bedroom and outside. Just print and play!
The BF is blissfully unaware of what I'm going to do with him this weekend
I'm curious if you guys have your own favorite kinky scenarios and if yes, what are they?
..And yeah, would you be interested in trying these cards as well? What game do you find most exciting?