Let The Game's Begin.
This game is great for anyone who is scared to explore with their partner or just want to spice up foreplay. It will add spice to your sex life.
Published:
Pros:
-The best little cheap vibe I have
-A fun way to add spice
-It's cheap
Cons:
-The dice are a little big
-The sample of lube doesn't smell to good
The Lucky Roll game, the dice game that goes beyond the roll, at least that's what the box say's. Made by Zero Tolerance. When I saw this game on the web site I wasn't too sure of it. So I had to get it and try it out. It's a small box that has a vibe, two dice, and two sample pack's of lube.
THE FRONT OF THE BOX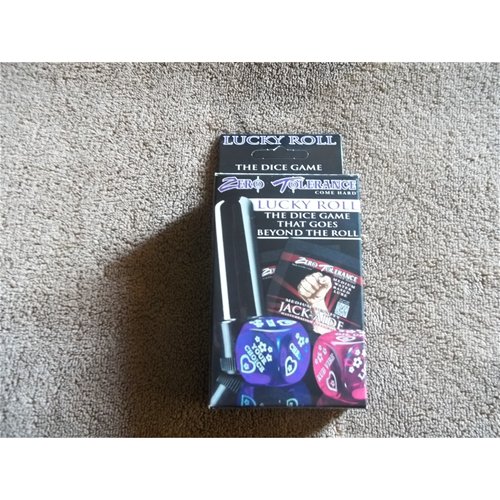 THE BACK OF THE BOX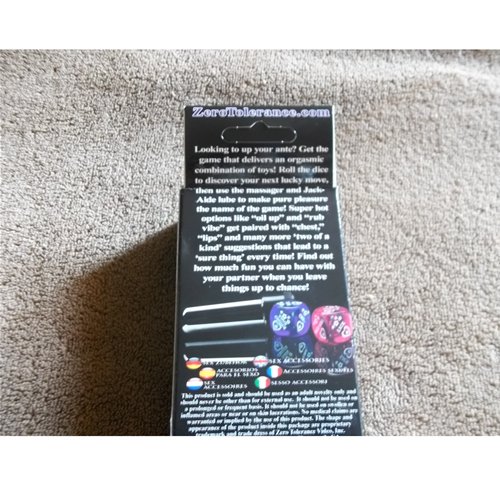 This game could be used for foreplay or to spice up the bedroom. I use this game to add an little extra spice. The vibrator is silver with a black base. It only has one speed, but it's a pretty nice speed for foreplay and your clitoris. It's has a smooth rounded tip. It's a pretty basic toy to use; just turn it to the right for on and turn it to the left for off. It take's three watch batteries, the vibe is made of plastic. I'm not sure if this toy is waterproof or not. It doesn't say waterproof on the box, but it does have a rubber seal in side were the batteries are. I wouldn't try it in water. The vibe isn't that loud, if you are in a room with the door closed no one would hear you. If you have it in your hand and the TV is on the person in the same room wouldn't be able to hear the vibrator.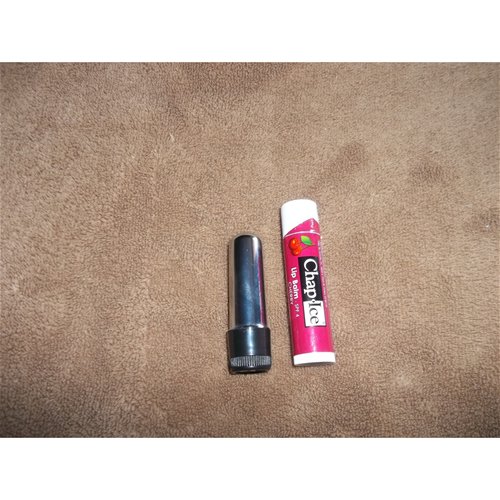 The dice are kind of big; one is a dark pink, the other is a light pink. It has flowers and hearts on the dice also. The word's are painted with white paint. It look's like it may wear off after time and use.
DICE 1 (Dark Pink)
-Lips
-Toes
-Chest
-Neck
-Ears
-Your Choice
DICE 2 (Light Pink)
-Lick
-Oil Up
-Kiss
-Rub Vibe
-Nibble
-Your Choice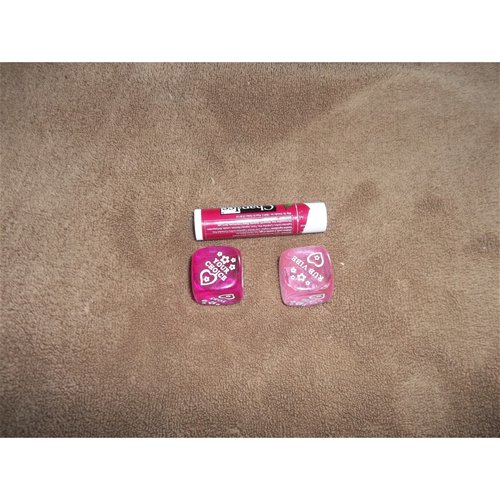 You also get two samples of medium density Jack-Aide masturbation lubrication, it's water based. Ingredients: Glycerin, Purified, Water (Aqua), Sodium Carboxymethyl Cellulose, Propyl Paraben, and Methyl Paraben. It's distributed by Zero Tolerance Inc.. It's a thin lube, it smells like children cough syrup, and it's easy to clean up just make sure you use soap and water to get the smell off of you.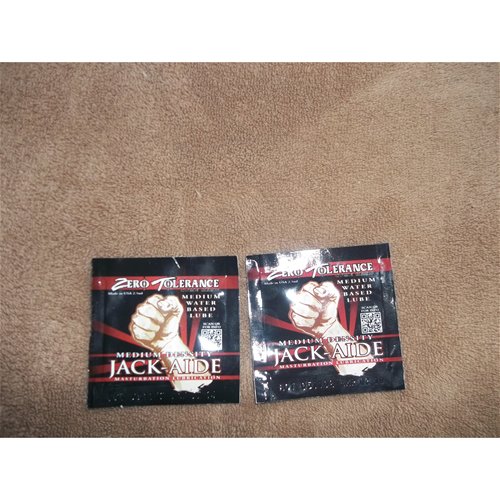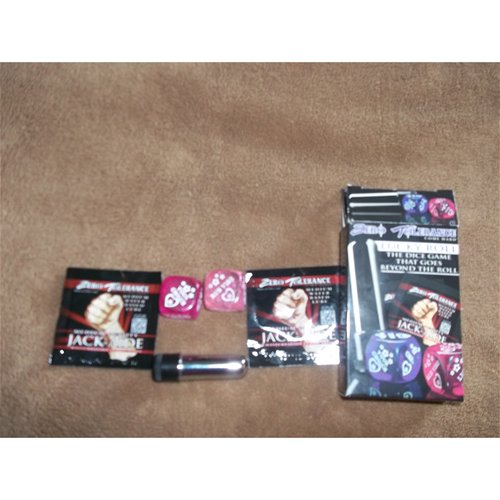 This product was provided free of charge to the reviewer. This review is in compliance with the FTC guidelines.

Thank you for viewing
Lucky roll dice game
– adult game review page!