These Dirty Dice Are Pretty Clean!
If you're looking for an affordable game to help spice up your relationship or get over your insecurities with a new partner, Dirty Dice is a great option. It's fun, and with some creativity, can be used for many different games. These are pretty simple and won't bring out the kink in your partner, but they're sure to add a little fun to your foreplay!
Published:
Pros:
- Fun
- Affordable
- Variety Of Play
- Non-intimidating
Cons:
- Cheaply Made
- Not Kinky
- Geared More Toward Females
Dirty Dice from Classic Erotica is a very basic set of dice that can be used to help spice up your long term relationship, help a new couple discover a little bit more about each other, or could be used at an adult party. These dice are geared toward couples play, but don't work well if you're interested in something to use on your own.
Each piece has six sides like any standard die, only instead of numbers, these have six different actions and six body locations on them. They are pretty simple and basic which might seem boring to a couple who've been together for a long time. But keep an open mind and you'll be surprised at the fun you and your partner could end up having!
To play, you simply roll both dice together and preform the action that's found on one die, to the body part that's listed on the other. There's a wide range of possibilities and the fun is left to a lucky roll of the dice!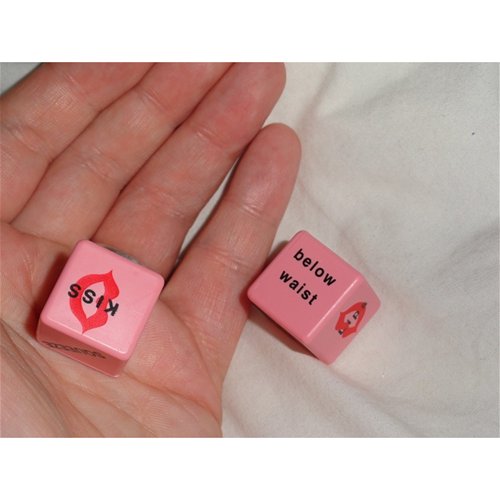 Actions: Kiss, Blow, Suck, Eat, and Squeeze
Locations: Lips, Breast, Ear, Above Waist, Below Waist, and ?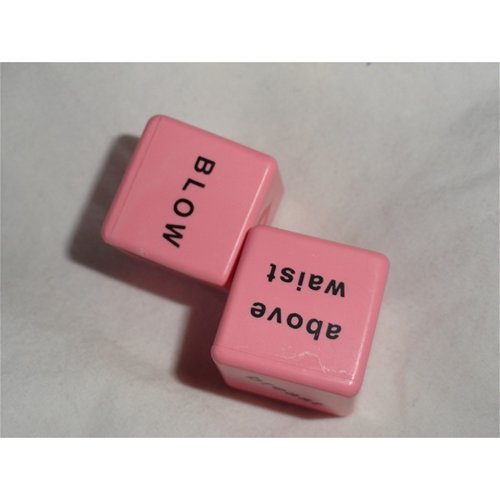 There's no loser when it comes to this game, it's all about pleasing each other! There's a large variety of ways to use the dice, but here are a few ideas I had!
- The dice can be used solely by one person, or you can take turns rolling the dice with your partner.
- Mix things up by only rolling the actions die, and choose the location yourself! Or you could roll only the locations die, and choose the action.
- Planning an adult party? Use these to spice up a regular game of spin the bottle. Instead of just kissing the person the bottle lands on, let the dice help you decide what to do!
- Don't like the choices or have some better ideas in mind? It would be simple to place a piece of masking tape over the choices and write your options on the sides. The tape peels off easily and doesn't ruin the text that's already on the dice!
These pink dice are made from cheap plastic which had no smell to them and are pretty medium in size. They are larger than your standard dice, but smaller than some other options that can be found here at EdenFantasys. Each side is 3/4" and are very lightweight. It feels like it's hollow inside the dice. These aren't the best made set you could find, but being what they are, it isn't a big deal for them to be cheap.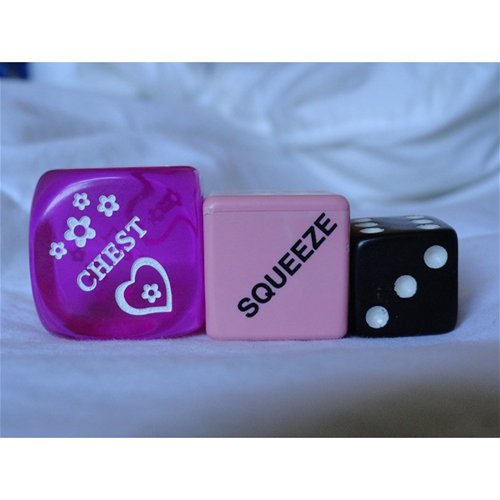 The words are marked directly onto the plastic, not placed there with a sticker, and seem to hold up well to normal wear. The text is simply black, but you'll find a set of red lips on one side of each die; the sides that say kiss and lips.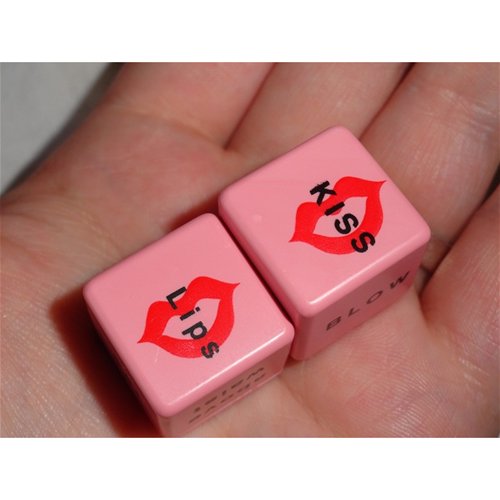 These dice are very easy to store! Not only are they small and easily hidden, but they come with a little pink bag that fits them nicely and keeps them from getting lost. The bag is transparent, so someone would be able to see what the die say from the outside, but it's perfect for keeping them safe. The top of the small bag has little pink ribbon drawstrings that help keep the bag closed, and your dice safe. These fit nicely in a nightstand, toy box, or other storage area that's out of children's reach. These are also very travel friendly and fit easily in a purse or pocket for on the go.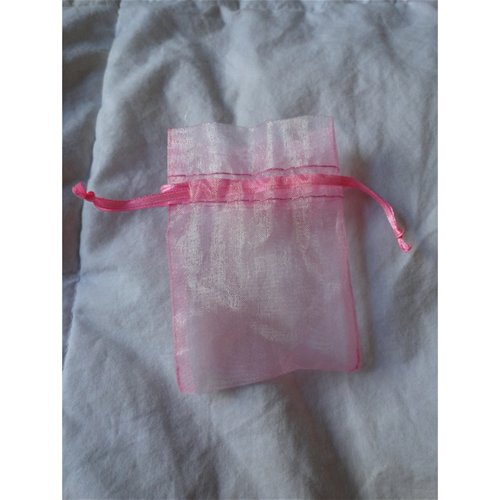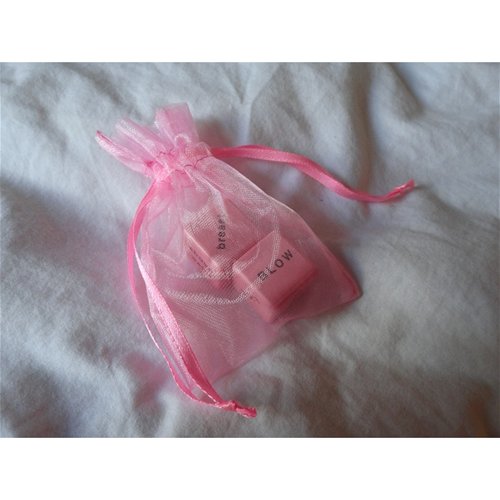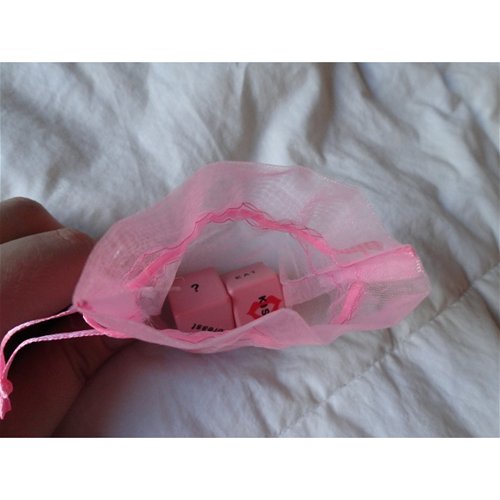 These dice come already inside the storage bag which is then placed inside a small plastic bag for shipping. The clear plastic bag has no writing on it. No where on the dice or plastic bag does it say the company name or how to use the dice. The plastic bag can be disposed of how you normally would take care of plastic items. Because the dice come in a cute little storage bag, they make a great gift option for a newly married couple, anniversary, or other occasion.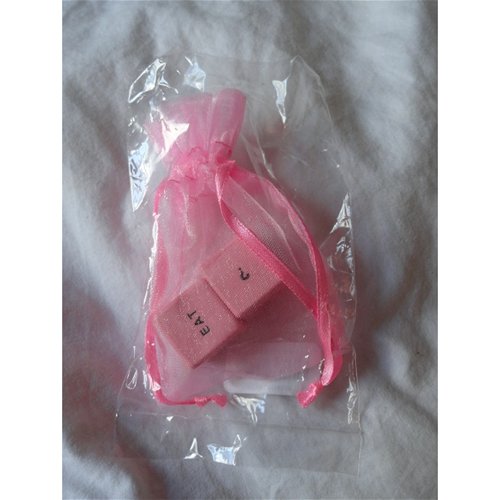 Experience
When I received these I was a little bit surprised by how cheap they felt. I had purchased another set of dice on here ages ago and they were nice and heavy and felt like they would last a long time. Some of the plastic had 'chips' in it before they were even used.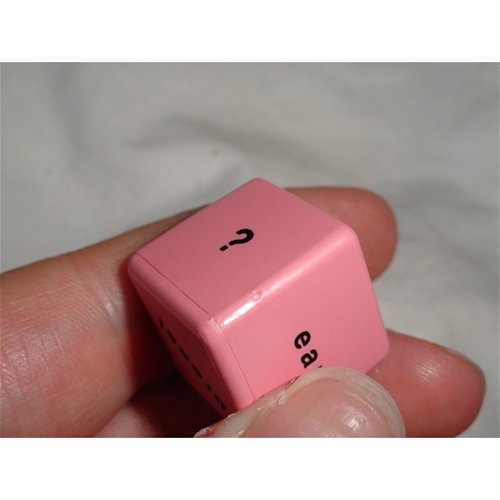 I was a little bit disappointed that they used the word 'breast' instead of 'chest'. The color combined with that makes it feel like these are more geared toward the receiver being female. A same sex female couple would really appreciate that, but a heterosexual or homosexual couple might find it to be one-sided.
Some of the combinations don't make the most sense, so it takes some creativity to come up with a better way of preforming the action. Replace 'Eat' with 'Nibble' in your mind and it makes a lot more sense.
Follow-up commentary
2 months after original review
While these aren't the highest quality dice out there, they still work great as a fun little item to spice up bedroom activities! We don't use them all the time, but I'm glad we have them for when the mood strikes!
This content is the opinion of the submitting contributor and is not endorsed by EdenFantasys.com

Thank you for viewing
Dirty dice with bag
– adult game review page!