Where'd Your Man Card Go? I Got A Whoooooooole Stack!
You can't forget these Seven Card Studs for your next poker night! Men, men everywhere with lots of abs and bro haircuts. May be great for bachelor OR bachelorette parties!
Published:
Pros:
high quality deck of dicks, glossy, hot hot men featured on every card except joker!
Cons:
Joker card does not feature a man
Evolved has given the world a stack of mostly hot scantly-clad men in playing card form! These cards are glossy, high quality and feature a bunch of hot men who want to join you for "POKER" night, if you know what I mean, a heh heh heh.
Since there's no better way to describe this product than to actually highlight some of the cards from this deck and give hilarious commentary, we'll just skip right to that.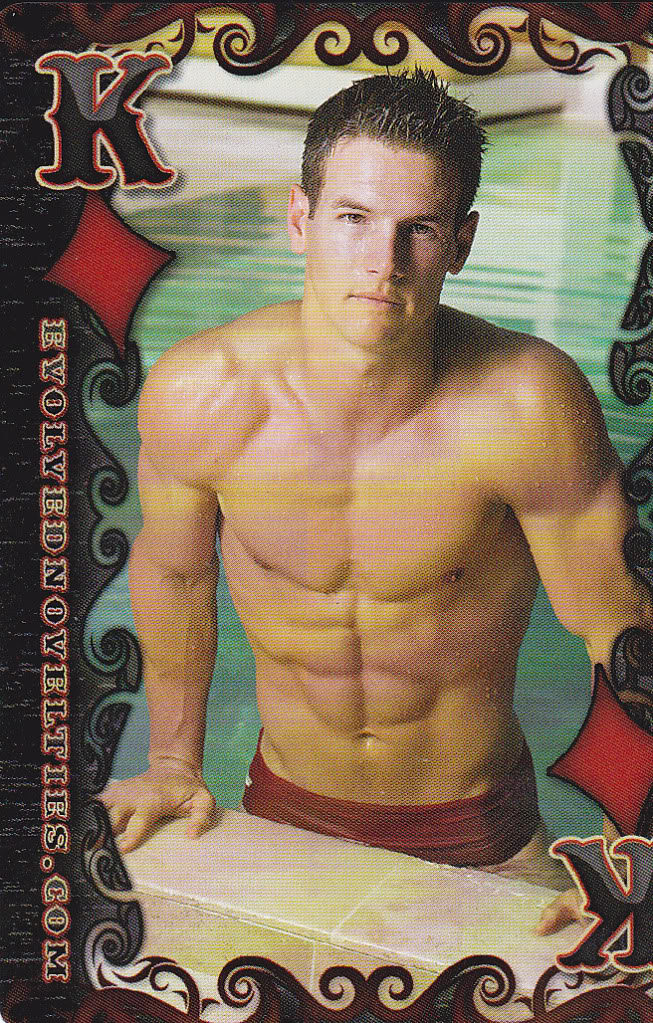 "Can I get out of the pool now?"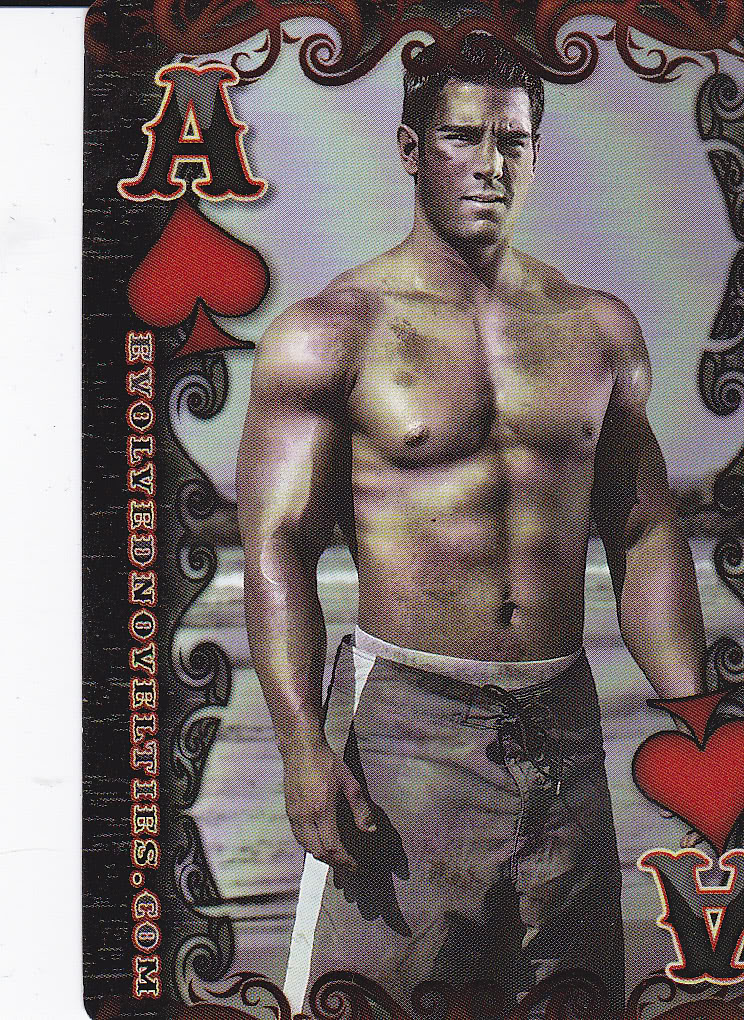 Don't matter if you're black or white...or grey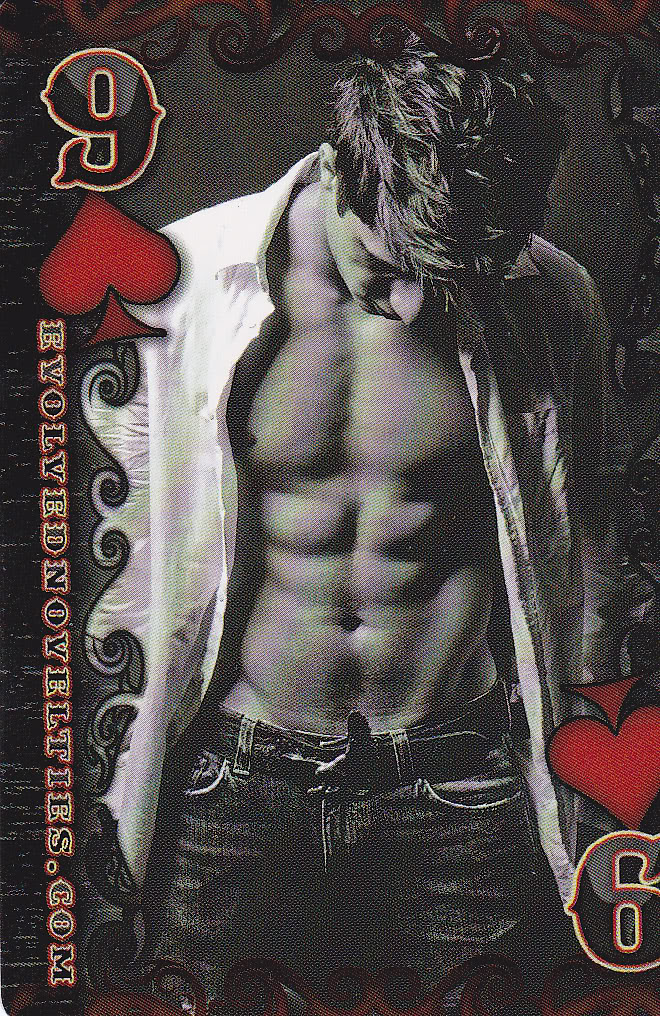 This is not sexy. A man looking down sadly at his pants is NOT sexy.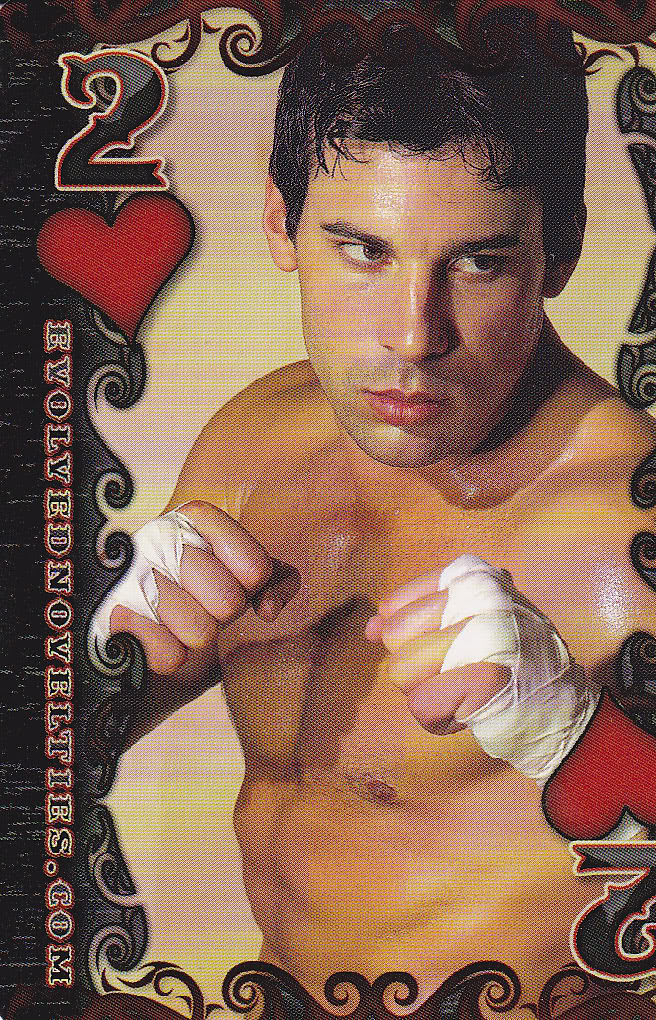 "I could have been a contender"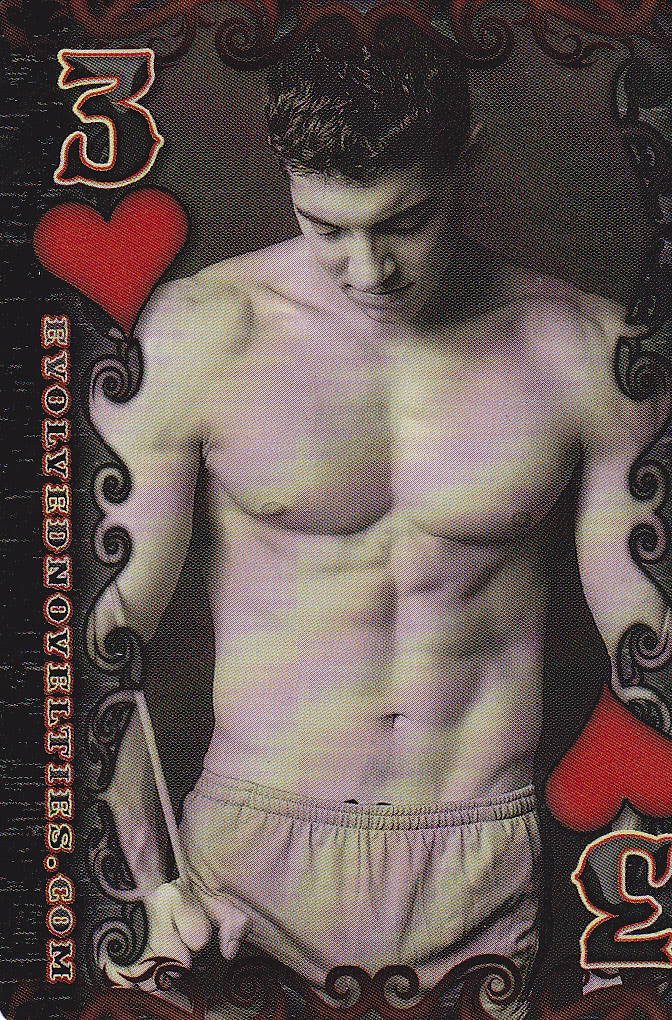 More sad in the pants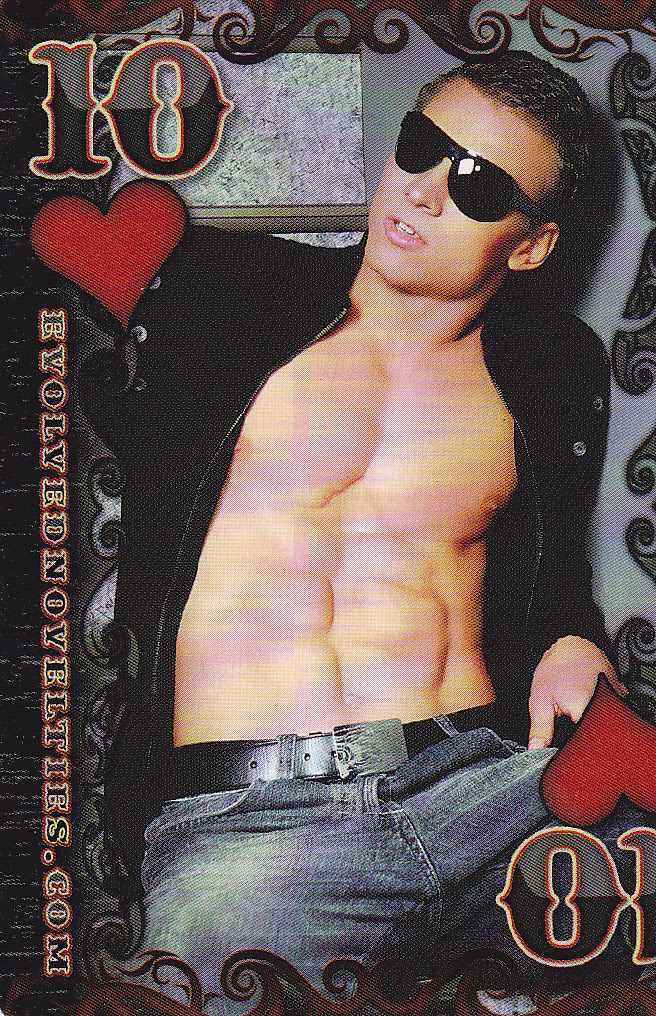 He's clearly asleep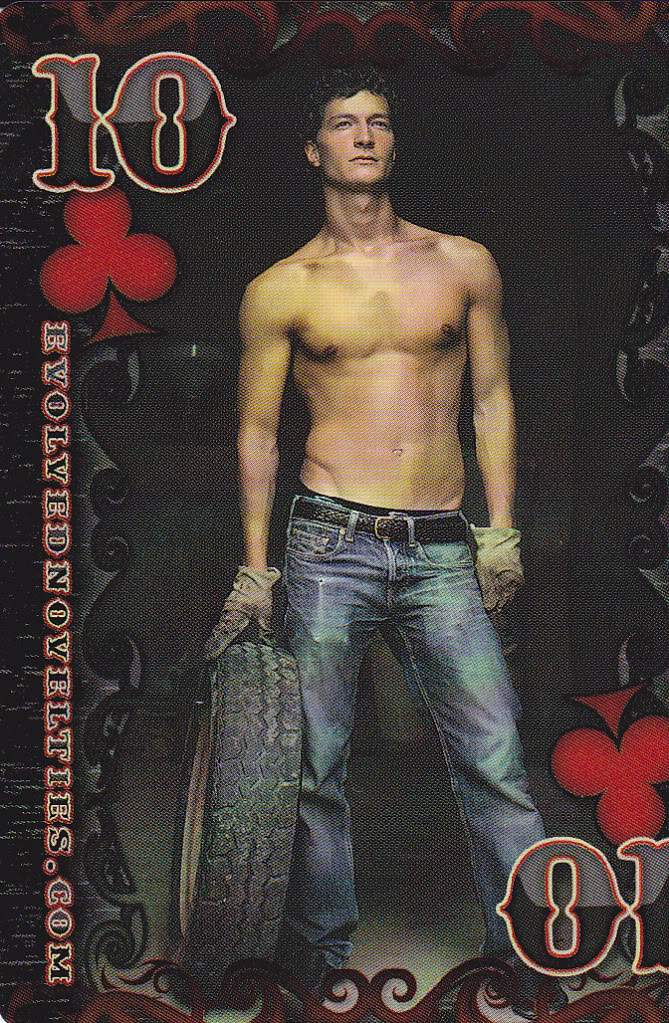 Gee, no man I've ever dated has changed a tire without a shirt!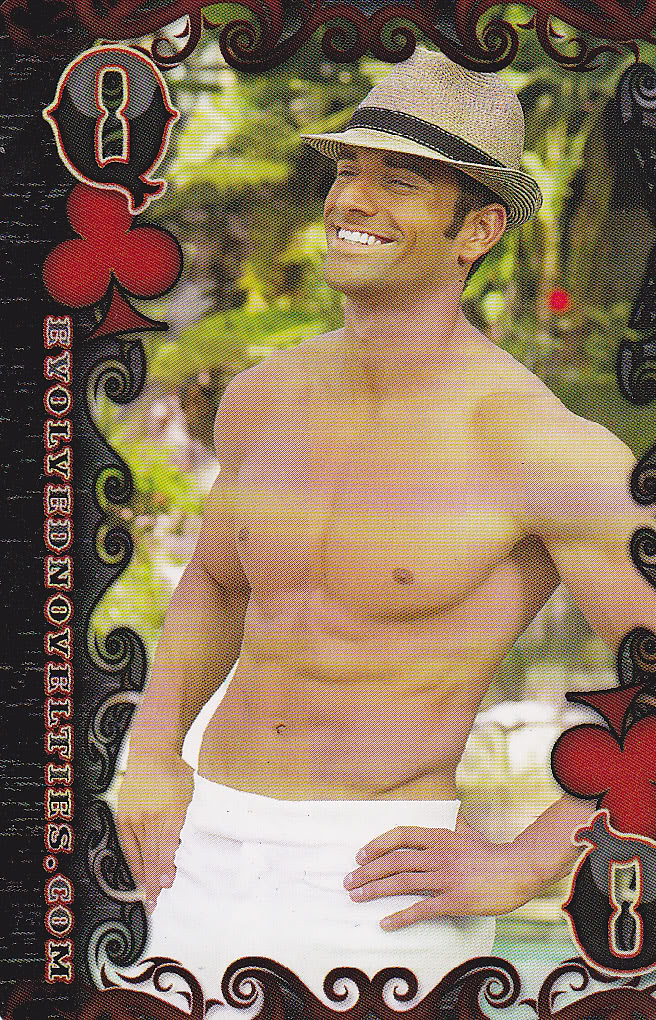 I approve of this guy's hat choice. Sharp.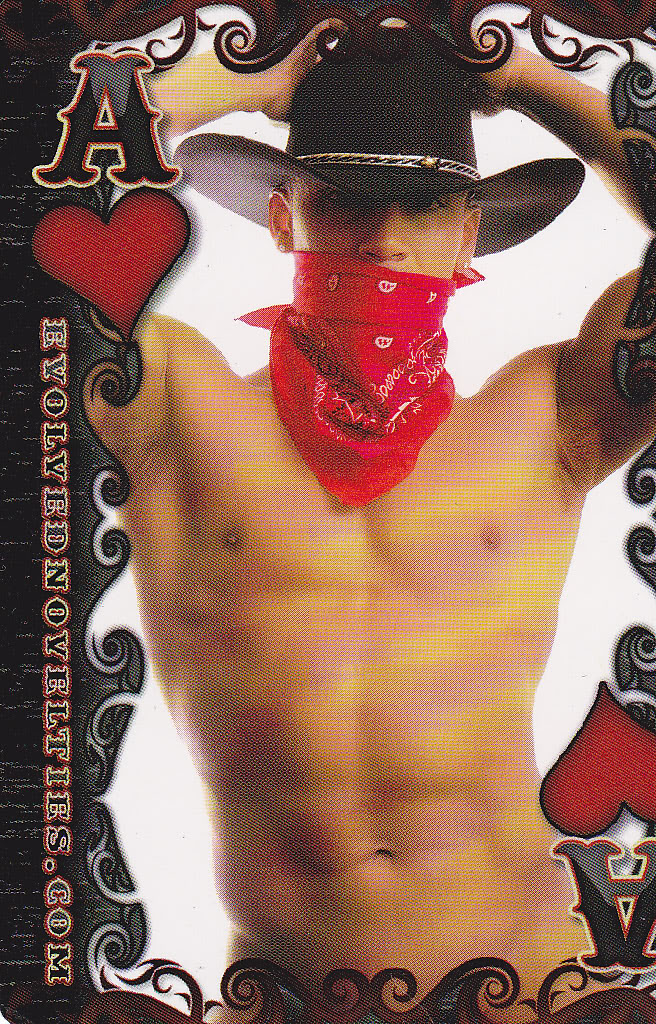 This one made me stop for a second because he looks exactly like my fiance. He also wears this hat, and the same bandanna while he cooks (he's got a luscious beard he doesn't want to season the food with or catch on fire.) Same eyes, same everything. Whoa.
I was quite disappointed with the deck's Joker card though.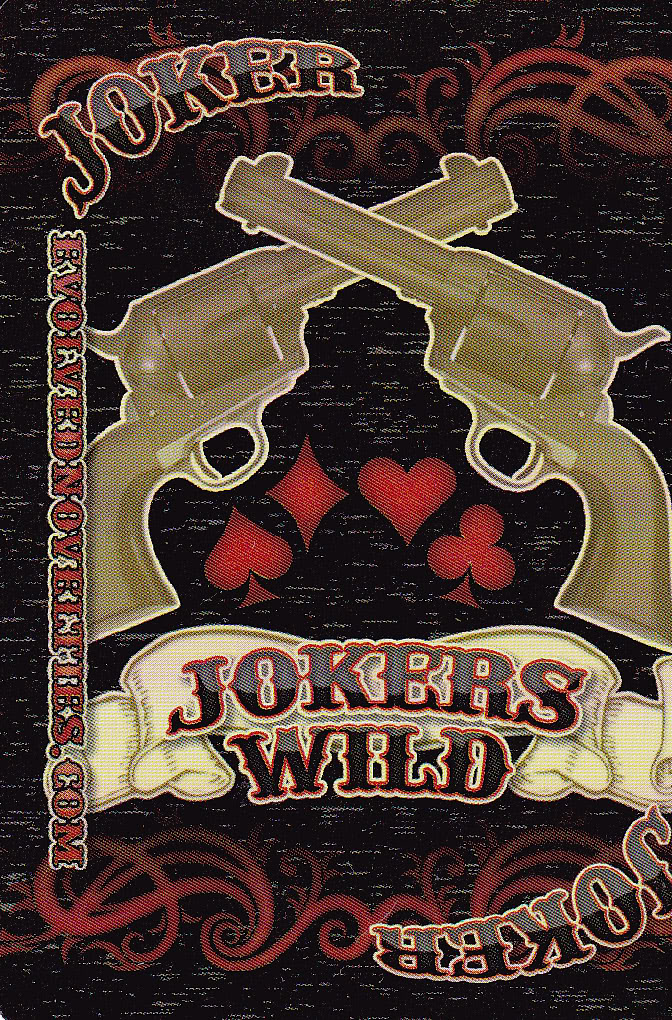 How boring is that? I feel like the Joker was a perfect opportunity to slip in a shemale or a guy with a bell on his dick or something. The fact that they didn't take advantage of this is kind of disappointing to me, but then there's the rest of the dick-deck and I realize there's not much to complain about.
I mean, really male boudoir is kind of hard to pull off, and that is clear in this deck. A lot of the men have awkward expressions, the posing is sometimes weird, and a lot of them kind of have that "bro" look. Would I actually date any of them or give them a second look on the street? Probably not. But here they are, in my deck of cards, and the deck of cards is now a hilarious addition to the Man Cave.
The back of the cards feature crossed revolvers, the Evolved logo, and "Playing Cards." Nothing too exciting, but fancier than your Bicycle deck.
These cards come sealed in plastic and have their own little box like your standard deck would. I've actually become quite fond of the cards just for their potential use for conversation pieces on poker night or what have you. Maybe Pinocle? Bullshit? Seven card STUD? Aw yeah, the possibilities are endless.
Here comes the flop.
This content is the opinion of the submitting contributor and is not endorsed by EdenFantasys.com

Thank you for viewing
Male playing cards
– adult game review page!