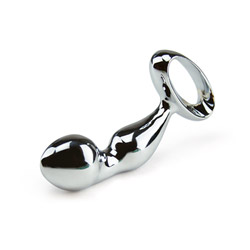 Prostate expert
Metal prostate massager
by EdenFantasys
This Expert Knows His Craft
It is rare that I find a prostate massager that stays in place. This one stays where I put it, does the job very well, and instills that thicker prostate toys can stay put when the design is right.
Published:
Pros:
Stays in place
Has heft and a bulbous head giving a more intense experience
Cons:
The material may mean that the toy will need to be warmed somehow before use
Upon opening my package from Edenfantasys, which was packaged discreetly as always with the return address being described as "Web Merchants" I was greeted by this.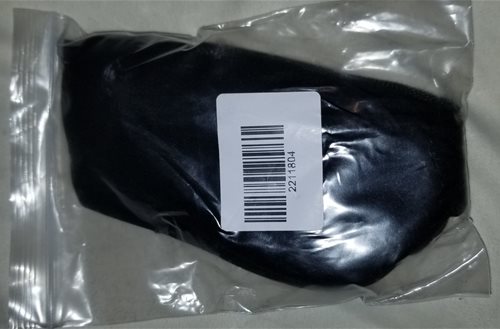 There is no retail packaging, nor is there any stickers to describe what the item inside is. Instead, we get the toy inside a nice drawstring storage pouch tucked away within a resealable plastic bag for safety and hygiene purposes. However, it does not stop there. Inside the drawstring pouch, the toy is wrapped twice. with a styrofoam sort of material, and a tissue paper.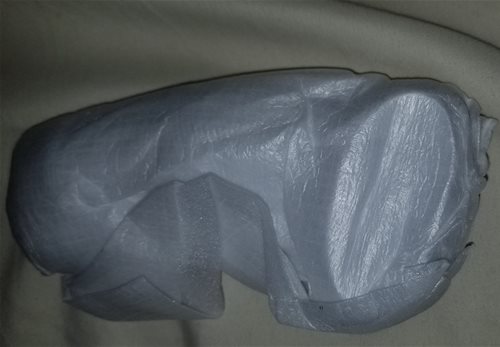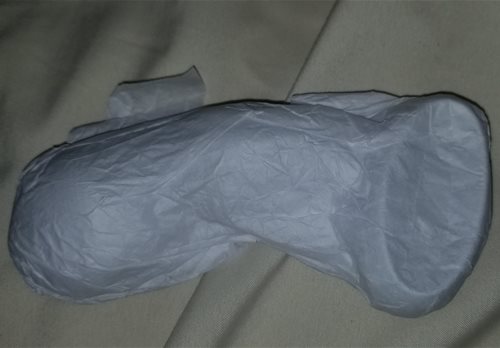 This toy is solid stainless steel throughout. Stainless steel is responsive to temperature changes. So I can place this toy in a freezer or in a warm water bath, to make the toy cool or warm respectively. Any type of lubricant that is body safe, and can be used internally, is compatible here. And with this smooth surface, I can use less and keep the glide.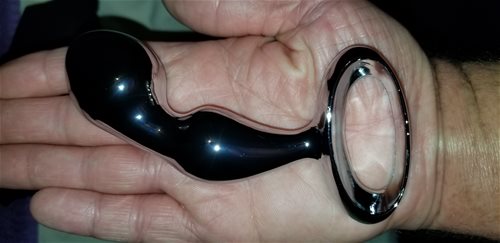 This is shiny and sized just right. Not only that but the curve of the stem is at a wonderful angle. It allows the thick head to naturally curve toward my prostate rather nicely. That said, this is the part that counts. And it is thick enough to do its job, with the skinniest part of the toy resting right at my sphincter maximizing comfort, while giving me the more intense, full filling, I desire without slipping out.
I loved how the Prostate Expert felt inside of me. The toy is short enough to be comfortable but long enough to do the job right. And inserting it was easy. With enough lubricant for a smooth glide, and some lubricant applied to the opening of my ass, the head popped through smoothly and from there was smooth sailing. All I had to do was lie back and relax.
Prostate massage is not at all like masturbation. Like other people, it took me awhile to be "rewired". And while this is not the toy that I first had an orgasm from backdoor play with, I feel like a person with moderate experience could comfortably use this toy. It is thick, but not too thick, and fits in the palm of my hand (see picture above). That being said, regardless of history using toys of this nature, it is vital to relax. Take things slow, allow your body to take in the toy. It is okay to assist your sphincter, by pushing gently on it, the toy, or both, but do not force anything inside. I was able to quickly put this one in and once there, this is where it was really enjoyable. I relax and contract my muscles, causing the head of the toy to rub and bump up against my prostate. While doing this, I found that my cock tended to leak precum a little more, and I had cycled between soft and hard.
Now let me tell you, this was freaking amazing! After a short time, I found that I started to breathe a little harder, and groan instinctively. It wasn't long before I was at a point where I felt like I was going to cum, but I didn't ejaculate. And I felt it all over my lower area, for several minutes. I knew then it would not be long before explosive pleasure. And boy oh boy, pleasure washed over my entire body. And it HARD. It was like electrical jolts of orgasmic pleasure were shooting through my body and out my limbs, causing convulsions the likes of possession. The more this went on, the hornier I got. Finally, I finished myself off.
What a session! I removed the toy from my ass and gave it a simple wash with some soap and water. But really, I can use a variety of methods to keep this thing clean. Rubbing alcohol, toy disinfectant, diluted bleach, or boiling. Afterward, I can give it a simple rinse, dry and put it in the storage pouch.
Overall, I find that this is a great all around prostate toy. I don't know that I would pick this as a very first for someone new to having things inserted anally, but once a person knows they enjoy it and have easily tackled other versions of a thinner nature, I would greenlight this one in a second. Usage is made easier due to the smooth material, and it simply does not get anymore body safe than stainless steel. I don't think the overall design would allow for discreet wearing as I am not so sure clothing could be worn over it, nor would I want to be sitting directly on it, but for leaning back or lying down without clothing it is a winner!
This product was provided free of charge to the reviewer. This review is in compliance with the FTC guidelines.
Thank you for viewing
Prostate expert
– sex toy review page!