A great begginer kit for you and the one you 'adore'
While this kit does seem a bit over priced, everything it comes with is very quality. The Mia 2 (in special red) is fairly strong and quiet, and the cuffs and blindfold are comfortable and made of high end materials. Though it's not vegan and for more 'vanilla' couples, this kit was a great addition to my toy box.
Published:
Pros:
$210 value, small vibrator, pretty strong, attractive, good for beginners, red Mia 2
Cons:
Cuffs and blindfold not very stretchy, if at all, toy may be weak for some, expensive, not vegan
I was excited to try out the Adore Me Pleasure set. I ordered it as soon as I could, and opened the box as soon as I got home. It also is a great color and kit for Valentines day.
Use
This set comes with a blindfold, vibrator, and pair of cuffs. While it is all pretty 'vanilla,' this may be good for moderate BDSM users if you're in a romantic mood. This set would be good if you're new to restraints, toys, or both.
The vibrator, the Mia 2, is really only good for external use. You can insert it, but it's hard to feel. The tip is good for pinpoint clitoral stimulation, and the side can be used for fairly broad stimulation.
The Mia 2 is NOT anal safe. Not only does it not have a flared base, handle, or cord, but it's the perfect shape to slip out of your grip and get lodged up in there.
The cuffs and blindfold make this set best for couples use. While you could cuff yourself and play alone, it's more fun when cuffed by a partner. The Mia is also good to use during intercourse.
One nice thing about this set is that it's pretty neutral gendered. Some sets have specific 'boy' and 'girl' parts (looking at you Zini Deux), but this could be used by any combination of people who like light bondage and small toys.
'Gift card'
One thing that has Eden baffled is the claim that these sets come with 'gift cards.' The cards pictured in the image aren't pieces of plastic with a pre-loaded code for Lelo store credit or 'to and from' cards to go with your gift. The 'gift cards' are proof of purchases that you can use to register your product in case it breaks.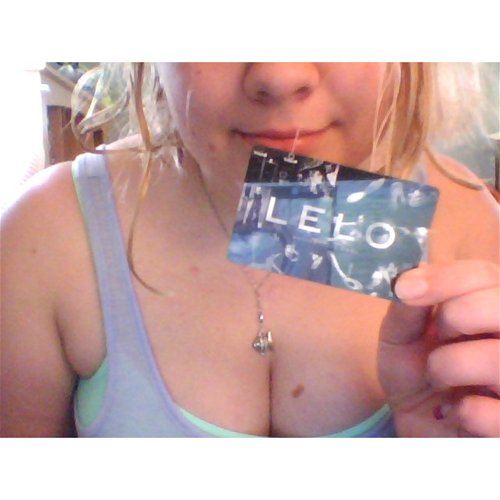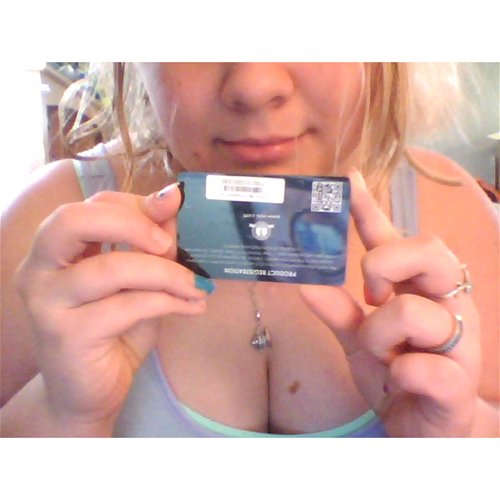 Mia 2
The Mia 2 comes with this kit, and not just any Mia 2. This Mia 2 is RED! While I wouldn't suggest buying this kit JUST for the special color, it is pretty neat they released a special edition.
The Mia 2 is waterproof, so you can take it in the shower and wash it without worries. It's also supposed to be a bit stronger than the Mia 1, but there are comparison reviews on the
Mia 2
page to talk about that.
At first glance the Mia looks like a high end lipstick, especially just sitting in your purse. If someone gets curious and pops the top off... Oh, it's cute flash drive! Unless they go pressing the same-colored, small buttons on the side there's no way for someone to know this is a toy.
The Mia is controlled by two buttons. You have to scroll to the highest setting, and then hold and release the + button to get to the patterns.
You can either press the + button 12 times to gradually increase the power of this toy, or you can hold the + or - button to zoom up and down in power. The patterns are as follows:
1) BZZZ BZZZ
2) BZZ BZZ BZZ
3) bbbBBBZZZ bbbBBBZZZ
4) bbbbBBBBZZZBBBBbbbbb
5) Random pulses and increases
In order to turn this toy off you can either hold down the - button to scroll down and turn off, or you can press the - and + buttons at the same time.
This toy is more buzzy than rumbly. On the lowest setting it's silent and is super hard to feel, and on high it's a 3.5 in vroom and 2 in bee. While the vibrations are strongest in the tip, they can be felt through the whole toy and may numb your fingers on high.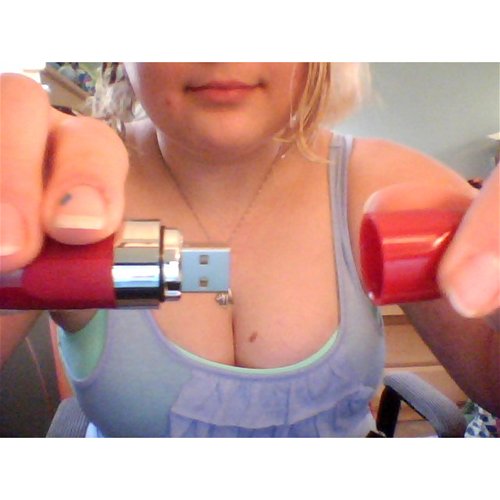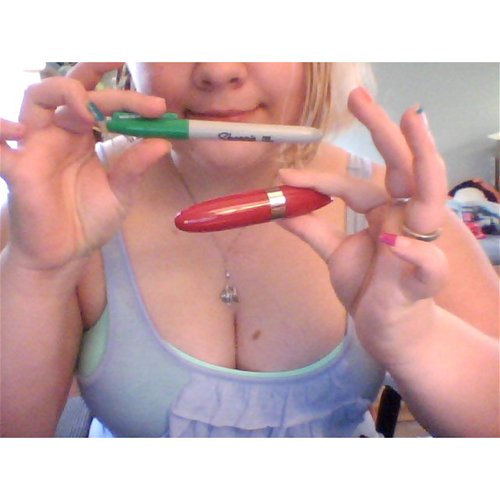 The cuffs
The cuffs are
Sutra Chainlink Cuffs.
They're well made, but won't stand up to abuse by heavy BDMS users. They are very well made and will stand up to a lot of light use.
My qualm with these is that they don't have any give to them, meaning you have to slip them on over your hands as is. If you have small/large wrists they might be too loose/tight. My wrists are 7 inches around and they fit just right, and they were comfortable on my boyfriend.
They have little extra clips on the opposite side, so they can be clipped tight together like handcuffs, clipped to a leash, clipped to a spreader bar, leg cuffs, rope... Wherever your heart desires.
These are very comfortable, but are made of suede and silk. Both of these are made at the cost of animal lives, so they aren't vegan friendly. Suede and silk also have a tendency to stain.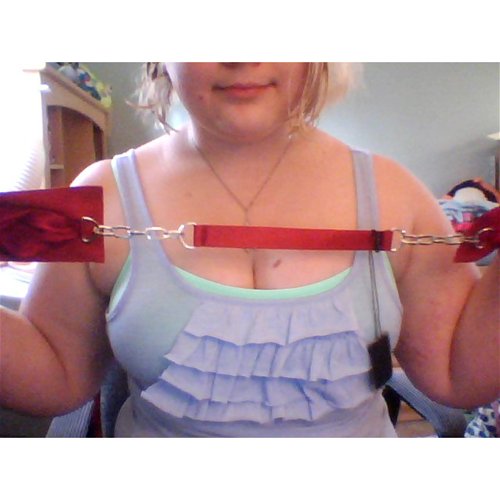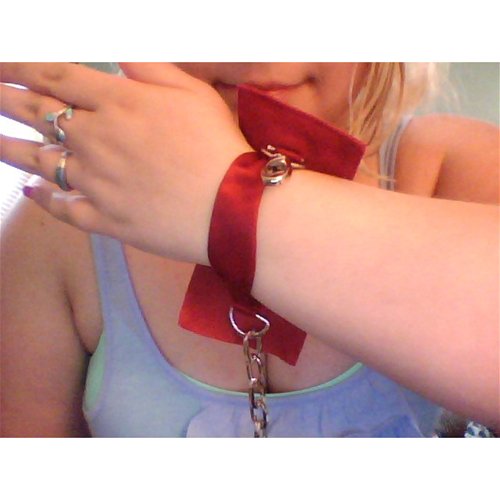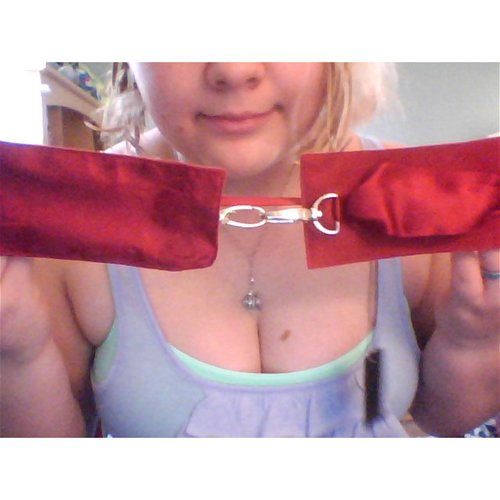 Experience
Blindfold
The blindfold included is the
Intima Silk Blindfold.
Out of the three items in this kit, the blindfold was the riskiest. There were quite a few negative reviews on Eden, and I see why. While it does have some give, there is very little. You should measure before you buy if you have a large head.
At full stretch this is 26 inches around. While you can tie it tighter with the ribbons in the back, I found it a good fit and I'm a pretty small person. My boyfriend has a pretty large head and he actually found it comfortable, too.
Again, silk isn't vegan and stains. This is a particular issue with blindfolds as us ladies in particular like to put on fancy eye makeup before a special night. While it wouldn't be impossible to clean this with soap, water, and Oxyclean, you should wash your face before putting on an expensive blindfold.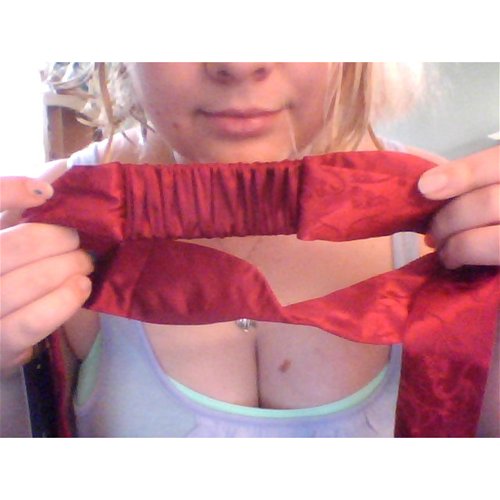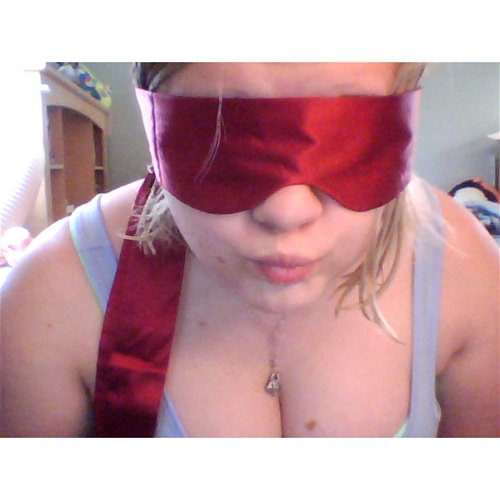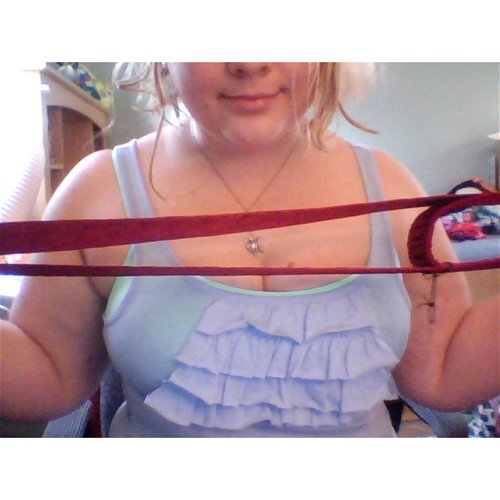 Packaging
When it comes to packaging Lelo is one of the best. This set comes in a hard, black box that closes magnetically. Over that box is a sleeve that has an image of lips on the front and the name of the kit, and on the back is an image of the entire kit and a description of the products.
Inside the box are three compartments where the three things are held. It's a bit hard to cram them back in there, so if you want to use this for storage you should take out the 'walls.'
This packaging would be great for wrapping up or just slapping a bow on to give as a gift. It looks very high quality and wouldn't 'scare someone off' of bondage.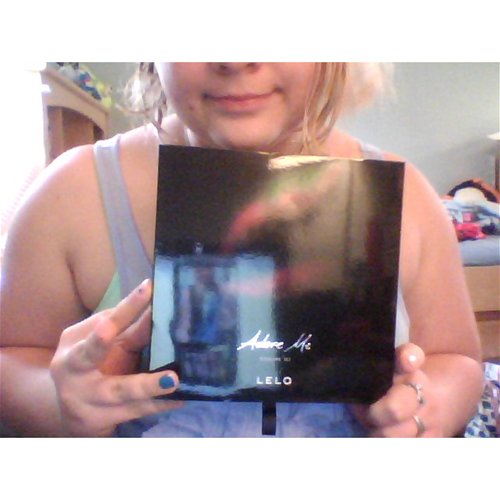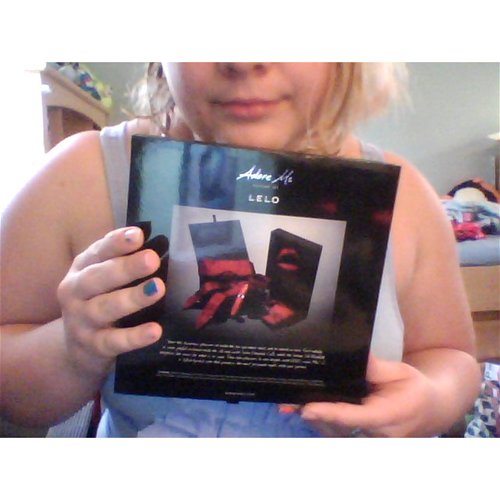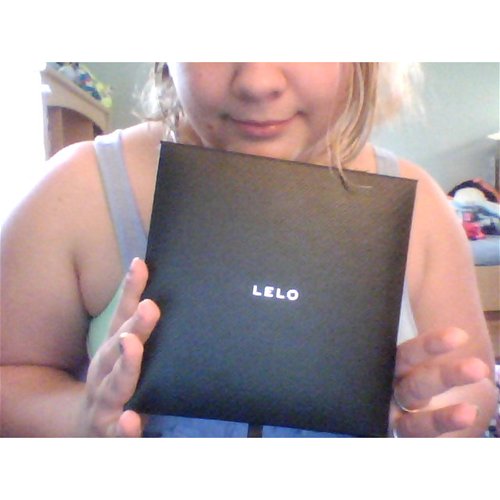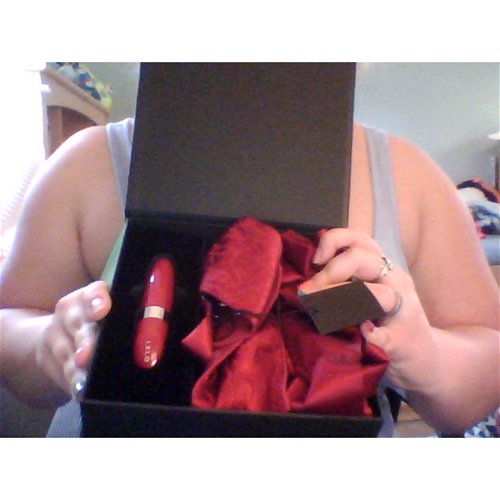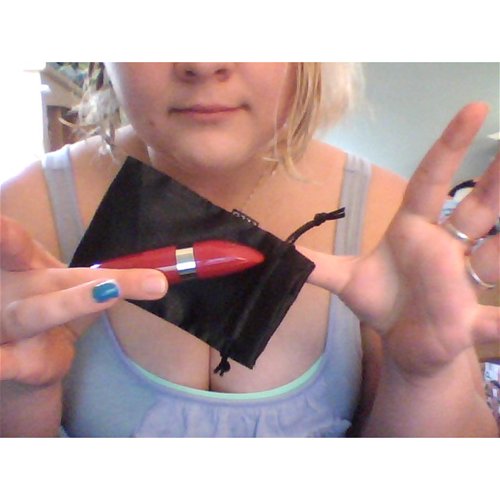 Experience
I really enjoyed this set. The packaging is super impressive, I really like how compact the Mia is, and the cuffs and blindfold are comfortable and quality.
While my boyfriend doesn't usually enjoy cuffs, he really got excited by these ones! I can see these getting a lot of use in the future. While you do save $70 buying this kit instead of everything separate, it's still far from a deal. I gave this 4 stars because it's not 'one size fits all' and it's more than I would probably pay, but it is a great addition to my toy box.
Follow-up commentary
3 months after original review
While the Adore Me set was very nice, I have ended up finding it a new home. Between not being super into the Mia and not liking how the cuffs didn't have closures, I have since invested in a different bondage set. None the less, this is still a very nice kit.
This product was provided free of charge to the reviewer. This review is in compliance with the FTC guidelines.

Thank you for viewing
Adore me pleasure set
– sensual kit review page!