Add a little fire to your love life!
Try these out for yourself! They add a little something extra to everyday sex. Everyone reacts differently to these, so the only way to know if you like them is to give them a try.
Published:
Pros:
Tingly sensation, Cool colored package
Cons:
Slight burning sometimes
M from MnK here!
There seems to be mixed reviews on these condoms. Well, I'm here to say I (and my girlfriend) love them!
Packaging
The individual wrappers are the coolest condom wrappers I've ever seen. It's a fusion of purple on one side, and blue on the other. The perforated edge makes it easy to tear the condom wrappers apart from each other without the actual package tearing. These perforated edges also make opening these very easy, so you can get to the action faster.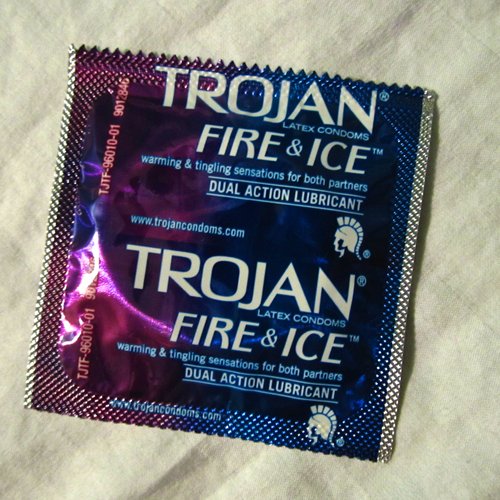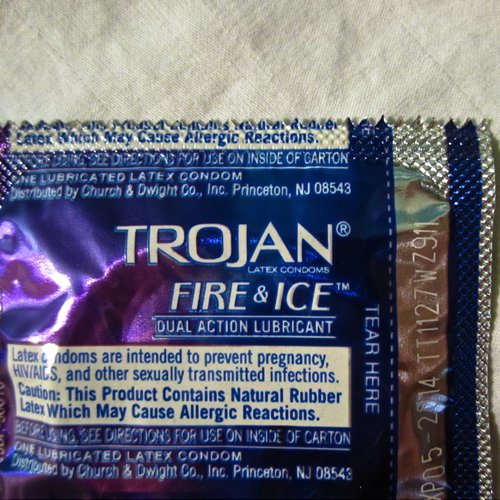 How It Feels
Once you open the package, use it like you would with every other condom out there; place it on the tip of your erect penis, and roll down. Once you roll it all the way to the base of the shaft, you'll immediately notice a nice warming feeling. The "fire & ice" part of these condoms works best when sliding in and out. Although, it still gives a nice sensation while in a position where the penis stays inside most of the time. So, here's an approximate timeline of what they feel like during intercourse:
From his point of view
Min 1-5: Nice warming feeling
Min 5-7: Nice cooling feeling
Min 7-15: A slight burning feeling
Min 15 and after: Slight cooling feeling
From her point of view
Min 1-3: Feels like a regular condom
Min 3-8: Feels super cold
Min 8 and after: Back to feeling regular
Note
: You may feel different sensations than we did -- especially since every time I use them, they do feel slightly different.
After taking the condom off, there is a residue of the lubrication but it can easily be wiped off with a damp washcloth. Make sure to use warm water though! Using a cold washcloth on your genitals is not very pleasant.
Material and Sizing
The Fire & Ice condoms are made from latex, so only use water based or silicone lubes. The latex feels a little bit thicker on these, in comparison to other condoms. They're 7.9" long and 2" wide at the base. I'm 5.3" in circumference, and the fit was nice; not too snug, but not too loose.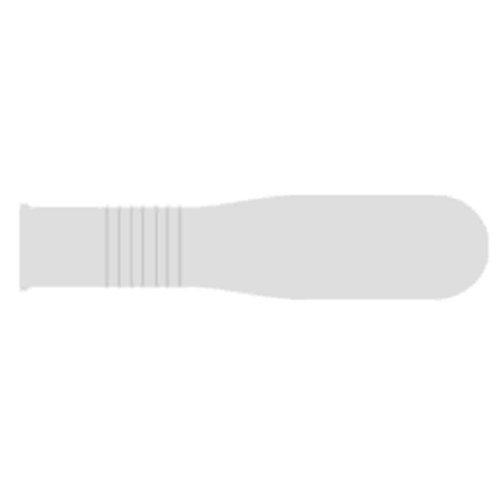 From K's point of view
: In the beginning, it just feels like any other condom; there's nothing special about it. After a couple of minutes though, it starts to feel cold. I really liked this feeling, but it doesn't last too long. After a few more minutes goes by, it goes back to just feeling like a regular condom again. I never get to experience the "fire" part. I did notice that it has a slightly strange smell; M didn't notice the smell, but I did. I can't place a finger on what it smells like, but it's just a light odor so it doesn't bother me much. I probably won't purchase them again, but I don't hate using them.
This content is the opinion of the submitting contributor and is not endorsed by EdenFantasys.com

Thank you for viewing
Trojan pleasures fire & ice
– male condom review page!