Playboy Lubricated Condoms; A regular condom in a nice package
The Playboy Lubricated Condom was disappointing. When used for sexual intercourse, I found it to be so thick that there was little feeling of pleasure. I also discovered that the condom had so little lubrication that the condom did not "slide" like I expect from a lubricated condom. Finally the condom was about half an inch short of covering my entire shaft. However, it was jam packed with info.
Published:
Pros:
Long shelf life, Highly informative, Aesthetically pleasing pack.
Cons:
Condom is too thick, too short, not enough lube.
When the Playboy Lubricated Condoms arrived, I was thrilled with the packaging. The product comes packed in a small rectangular box, which in my opinion is great because the size of the box makes them a discreet package that can be brought anywhere. The front of the pack has a shiny, glossy image of the Playboy rabbit head that really stands out on the glossy midnight black background. The pack is also very informative, being jam packed full of important information that would be especially valuable to people who are new to sexual intercourse or are not educated on the different birth control methods. This information informs the user that the risk of STI's, HIV or AIDS, and pregnancy is not completely eliminated from use of the product, as an example. United Medical Devices teamed up with Playboy to create the Playboy Brand Condom.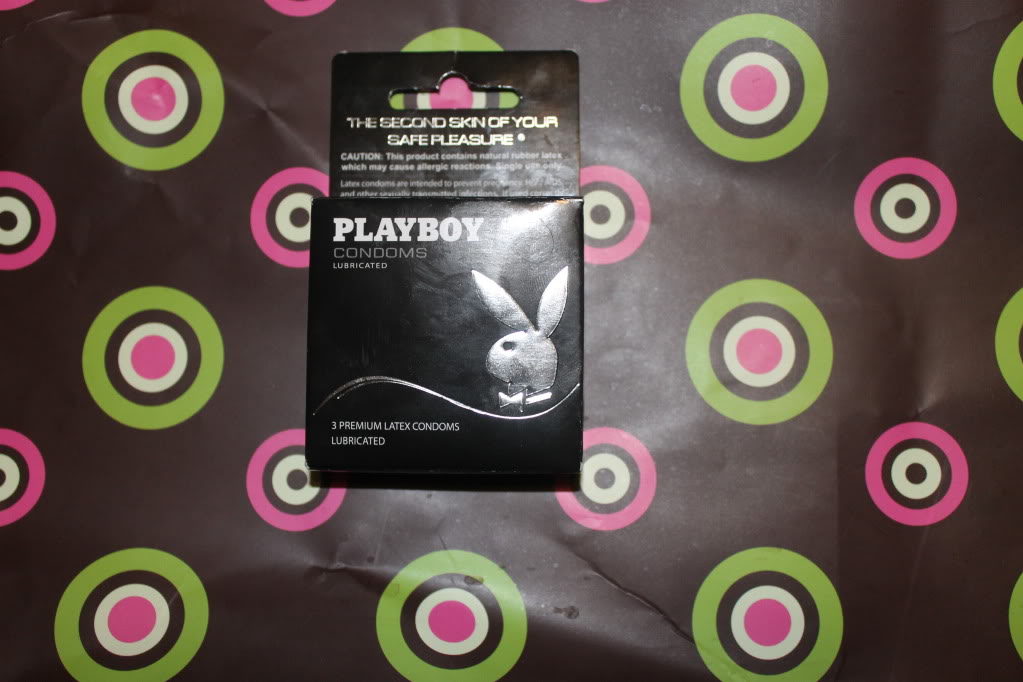 I popped open the top of the box and out slipped three connected, uniquely designed plastic packages, with condoms in them, and a small information slip. The condoms have an expiry date of November, 2015. That is a long shelf life, so if you plan on storing them until you get lucky you have a solid three years of safe storage. The small information packet included inside of the box is overloaded with information ranging from how to properly put on a condom, to every different method of birth control possible, to the percentage of women experiencing an unexpected pregnancy using them.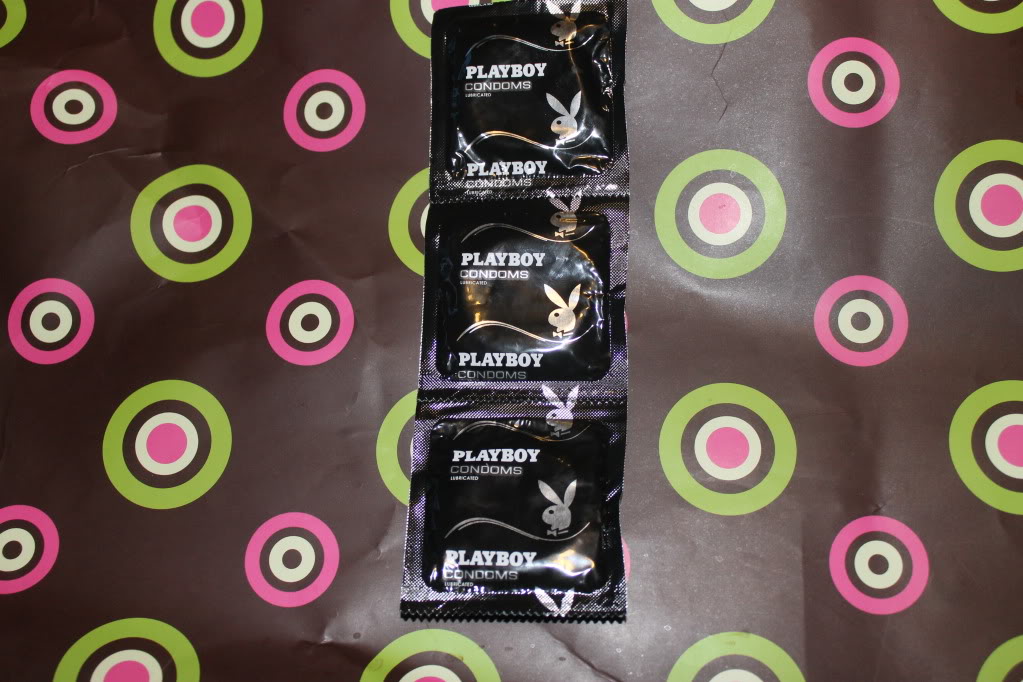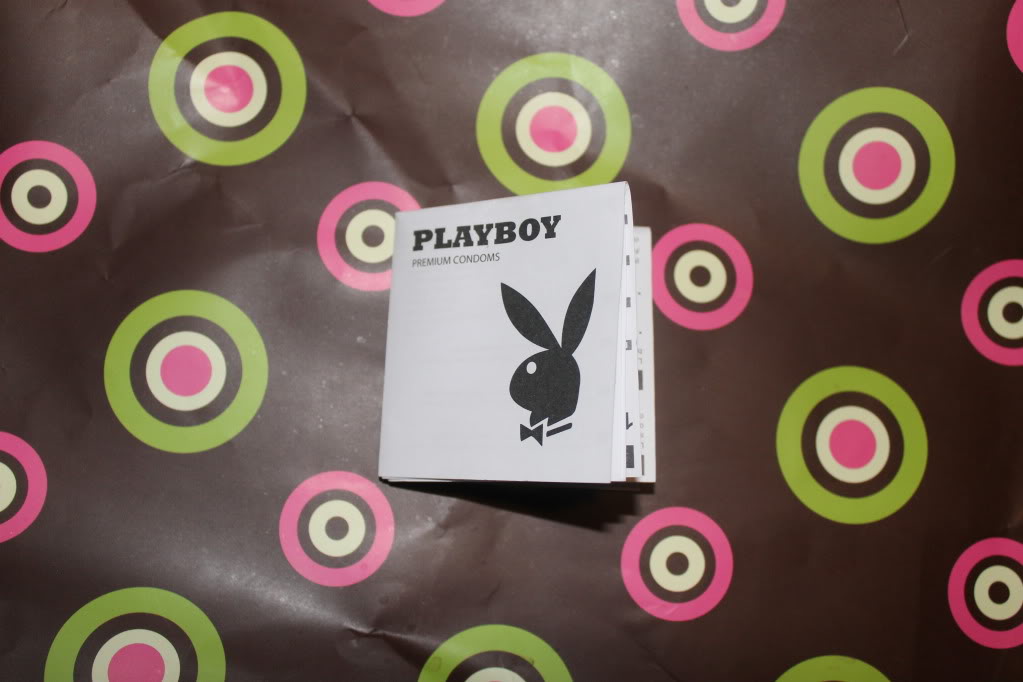 I slipped the condom over my penis and down my shaft with ease, although I noticed the condoms to be very short in length, leaving near half an inch of my penis uncovered(similar to the Playboy Ultra Thin Lubricated Condom I recently reviewed). I do not find that leaving part of my genitals exposed is very "safe". When I used one of these condoms for sexual intercourse with my partner I found the condom to be VERY thick. I could not feel as much pleasure as I usually do with an ultra thin condom; it was very disappointing. This is the reason I usually use ultra thin condoms. I find regular condoms too thick and the Playboy condom is no different than others I have tried in the past.
On the box it is listed that the condom is lubricated. I would call that an overstatement. The small amount of lubrication is very disappointing and makes it harder for the thick condom to properly "slide". It was harder to climax with the lack of feeling and friction needed. We had to add lube because the condom was not lubricated enough. If you need to add lube like I did, you can only used water based lubricants with the latex condom. The condom is latex, so if you are allergic to latex you should not use this condom. When finished with the condom I wrapped it in a Kleenex and tossed it in the trash.
Overall I conclude that this condom is almost no different than any other regular condom on the market. The only slight differences are the delightfully designed packaging, and the highly informative slip that comes with the condoms.
Follow-up commentary
2 months after original review
I gave these condoms another try since the first time I have used them. They are way too thick, I don't like them. I don't even know why they would make such a thick condom. I will now avoid these condoms at all cost.
This product was provided free of charge to the reviewer. This review is in compliance with the FTC guidelines.

Thank you for viewing
Lubricated condoms
review page!