Tiny, cute and cheap
For a cheap tiny anal starter toy, this is perfect if you don't mind that you won't be able to keep it around very long. The "in real life" sight of this toy alone is something that could make some people consider having some anal fun.
Published:
Pros:
Beginner friendly
Cute
Cheap
I enjoyed the little ridges
Cons:
Not the best or safest material
Not the easiest to keep clean
Dust/hair magnet
I was slightly excited for this toy to arrive since I've been angling to get to try more anal toys as of late and I was immediately a little shocked at how small it is. I mean, yes it gives you the measurements on the product page, but to see it in real life is a little laughable. For beginners I think the sight of this toy would be encouraging and definitely non-threatening compared to some of the other anal toys out there in the same category.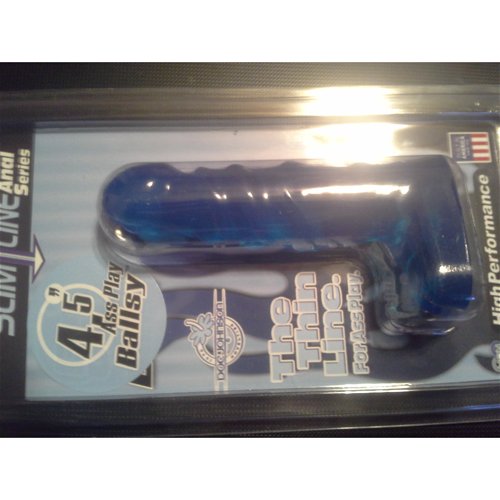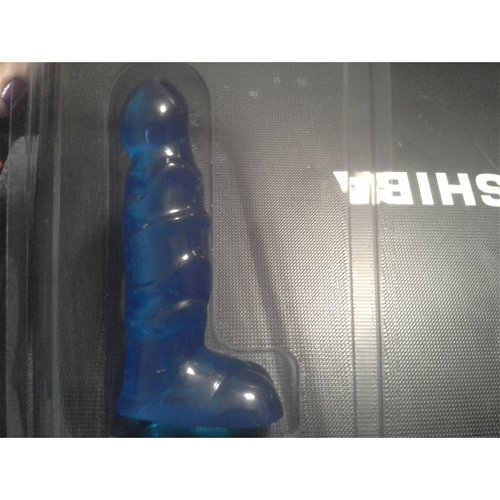 At first glance, this toy is a beautiful deep blue shade, almost gem like due to it's shininess and color. I opened the package and was immediately greeted with a terrible chemical smell that, while not as strong with other jelly toys I've received in the past, was still instantly recognizable. So far the smell hasn't gone away with a couple washes in different types of toy safe soap, but maybe after a few days of airing out it will. I can only hope.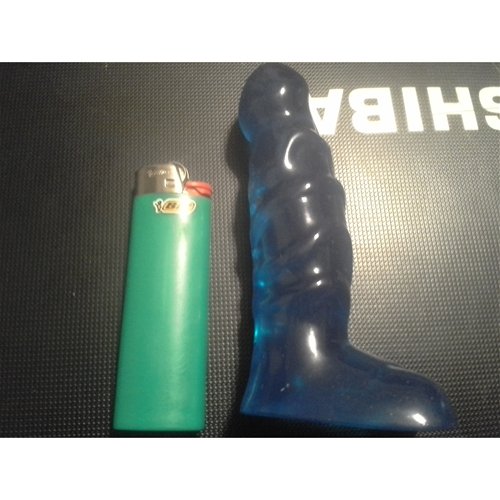 As for texture and the firmness of this cute, little blue dong was actually to my liking. The tapered head makes for easy insertion (with lots of silicone or water based lube of your choice, of course) and the ridges were firm, but enough give to where it wasn't painful. Overall, the feeling this toy gives is almost like a set of anal beads with spaces in between almost as wide as the beads themselves.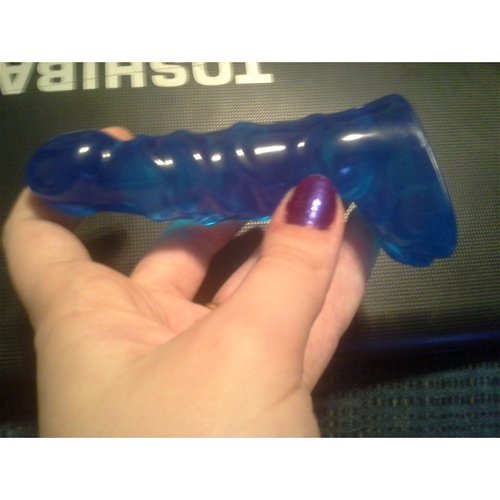 A weird little thing I discovered with this toy is it has an unintentional suction cup created by a dip in the mold on the bottom of the base. While it listed nothing about this on the packaging, the "suction cup" part seemed to actually work for moderate periods of time on extremely smooth surfaces. Ignoring the weird suction cup effect I found while washing it, the base itself is functional as you could expect from a set of jelly balls.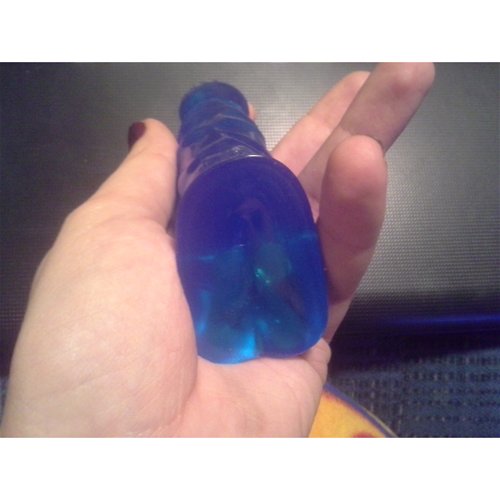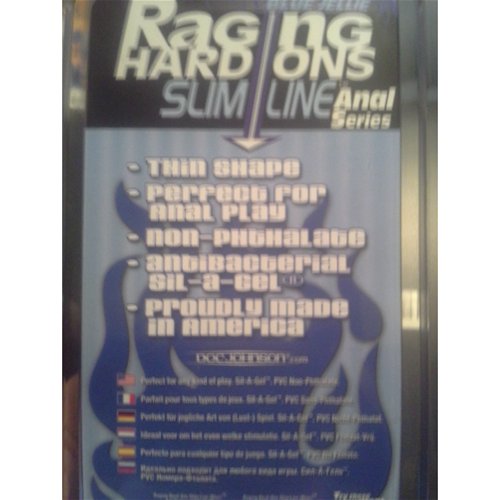 On EF this toy as listed as jelly, but the packaging states something about antibacterial sil-a-gel. Upon looking it up, it seems to be an additive (please correct me if I'm wrong) in an effort to make certain toy materials safer for use. While it may be LESS porous, I wouldn't risk sharing or swapping it from anal to vaginal without condoms in play. And as with any other jelly toy, clean before & after use (they tend to be dust ball magnets) and never store it in direct sunlight or with other toys as it will melt and "sweat".
Overall, this is an alright toy for beginner anal fun (and of course, it's cheap), but I would really have to say be careful because of how easily this material goes bad (usually within 6 months in my experience). Like with all jelly toys, if it starts to hurt to use it, throw it out immediately.
Follow-up commentary
1 day after original review
Definitely still enjoying it. I just wish I could find something similar in a safer/longer lasting material. Sadly I'll have to get rid of it in a few months.
This product was provided free of charge to the reviewer. This review is in compliance with the FTC guidelines.

Thank you for viewing
Ass play ballsy
– realistic dildo review page!