It's Goooolllldddd!! (Austin Powers Reference)
An amazingly beautiful glass dildo that should be in everybody's toy box. It is amazing for hitting the g-spot and for temperature play. Really a jack of all trades that I will be enjoying for many years to come.
Published:
Pros:
Price, Beautiful look, glass, great size, good weight
Cons:
Slightly uncomfortable ridge
This fantasy g-spot by xhale glass is completely worth every penny. This toy is 100% pyrex glass making it completely body safe, and essentially shatterproof. It can also be sterilized through a dishwaser, boiling water, toy wipes, and water and soap, making it extremely easy to clean.
The form of this toy is not totally unique with a 4 and 1/2 inch long shaft and a 2" long head. This toy also has a small flared base that gives a great handle for thrusting and makes it okay for anal play. I don't think the base is big enough for 100% safe anal play, but who knows. Anyways, the whole toy is see through with clear glass. The head has almost petal like shapes on the inside of it. Each little petal looks and seems like golden/pink in color. According to the product page, there is actual gold inside of these petals. The petals are not raised meaning there is not texture at all to this toy except for the head which protrudes from the shaft. I really like this because I am really sensitive to texture so this toy was great for me.
As far as lubricants go you can use any lubricant with it. Because it is glass you need little to no lube. I find that with a glass toy I never need any sort of lubricant because my own natural lube is more than enough. When you have your own lube on glass it makes the toy extremely slippery, and there is little to no drag. I love that you can use oil, silicone, and water-based lube with this toy because there can be no negative reactions. If you are using lubricant I recommend not using too much because with glass toys a little lube goes a long way.
This toy is also amazing for temperature play. Because it is glass it can hold hot and warm temperature for playtime. I tried putting it in the fridge for a little while and used it right away. I don't like the cold sensation, it's way way too cold and makes my vagina close up, which is kind of weird. But I love the warm sensation, it makes me climax really really fast. It's really unbelievable. I would completely recommend trying temperature play with this toy.
I also bought this toy on sale and for the new price you are really getting a great bargain for an amazing product. I should also mention because this is glass, obviously it's a waterproof toy. The packaging for this toy is just a padded pouch and it's great. It's super padded and there is no unnecessary garbage. Great great packaging, I can't say enough about it.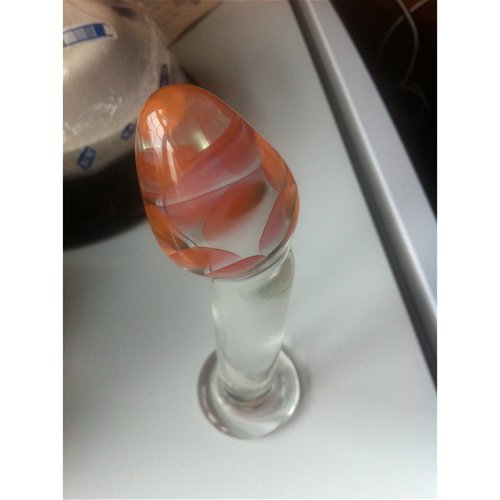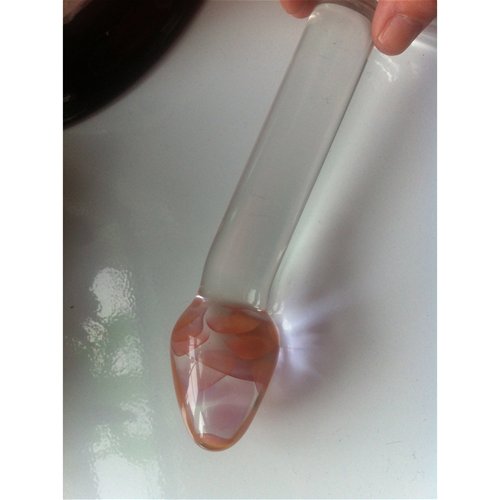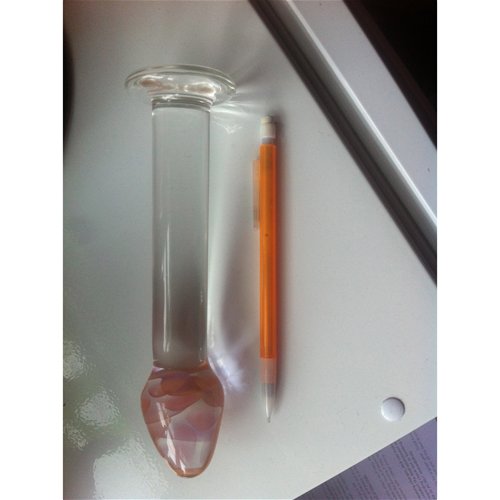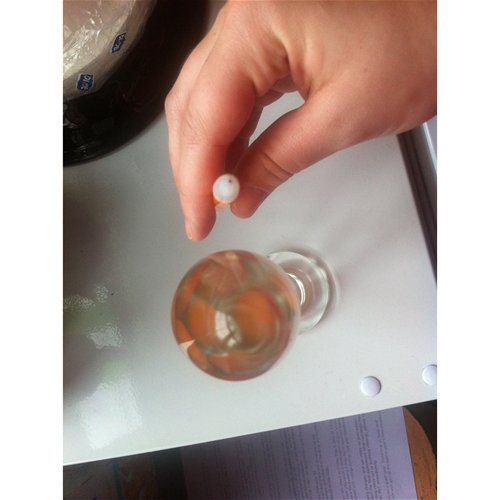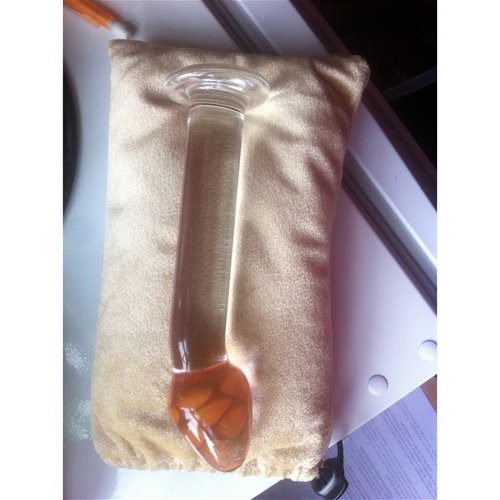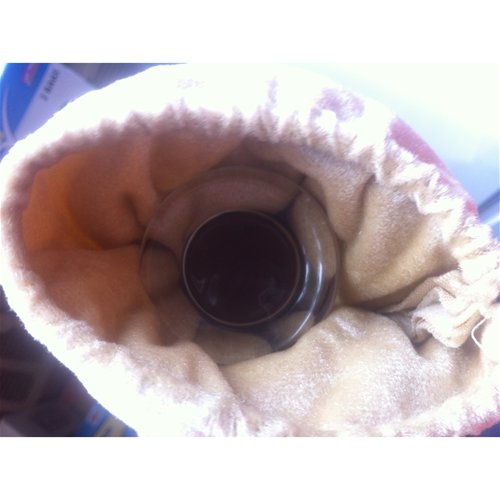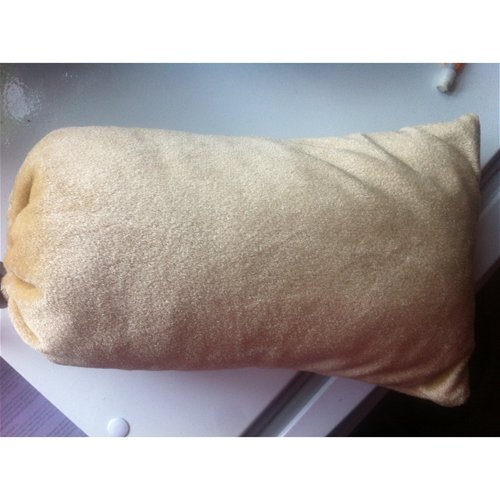 Experience
The first time I tried this I was really really anxious, as this is my first glass toy. I got in bed and put a single drop of silicone lube on the tip. I rubbed the bulbous end on my clit, and it felt extremely slippery and great. Then I slid it down and popped it in. I was shocked at how easy this toy went inside my vagina. And while inside it doesn't give you an extremely full feeling which I also liked. While it was in it just felt perfect for my vagina. Then I started to thrust, and I noticed that where the head comes off the shaft there is a large ridge that kept getting caught on the opening of my vagina, which was kind of uncomfortable. If I flipped it upside down so the point was facing towards the ground, I couldn't really feel the ridge. It is really good for hitting the g-spot because of the broad head. Overall I was really pleased with this product, and it has become one of my new favorite toys.
This content is the opinion of the submitting contributor and is not endorsed by EdenFantasys.com

Thank you for viewing
Fantasy G-spot
– glass g-spot shaft review page!