Multi-use dildo with subtle texture
The Legend is a silicone dildo which is suitable for either vaginal or anal play. It has a semi-realistic shape and offers some texture with the bulbs along the shaft. The material is firm but still has flexibility. The 100% silicone material is easy to take care of and it is possible to sterilize the toy for shared use.
Published:
Pros:
Gradual shape with subtle texture
Affordable
Safe material
Cons:
Might be too thick for some
Lint magnet
Use
The Legend is a non-vibrating dildo which can be used vaginally as well anally by women or men. The toy has a gradual base which stops it from slipping inside the butt. According to the package the dildo is O-ring compatible but I cannot confirm this since I don't engage in harness play. Other reviewers have mentioned harness play with mixed success. Just keep this in mind since the base is somewhat unconventional with the gradual shape.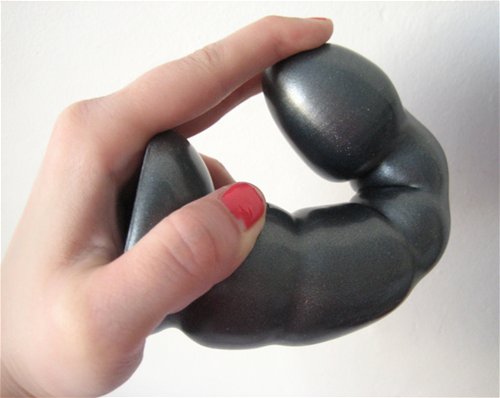 Material
The Legend is made out of 100% silicone which Doc Johnson describes as "premium platinum silicone." The toy is firm and doesn't have noticeable smell to it. I am yet to use this anally so I can't comment whether the toy retains any unpleasant smells. However, the silicone does have a drag to it and the toy seems to collect all the dust and hair around which is annoying. You will want rinse it before each use.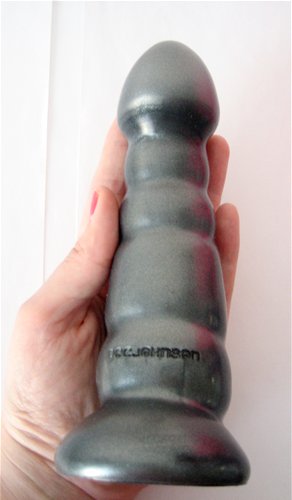 Design and Shape
The Legend comes in two colours – purple and charcoal. The charcoal has a lovely metallic sheen to it.
The shaft has four bulbs along it which differ in size. The texture is there but it is kind of subtle in my opinion. You will feel it in use but unless you are super sensitive to texture it will not be too much.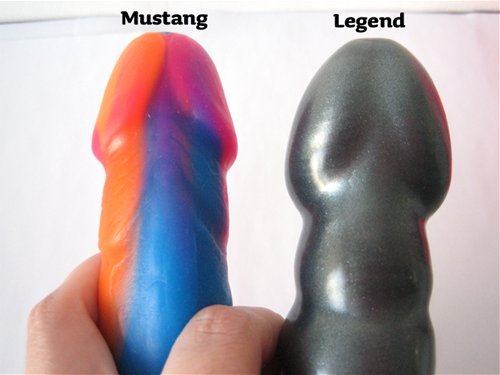 The head of this dildo is bulbous and semi-realistic and it is noticeable in use. This toy does make me squirt which is partly because of the nice round shape of the head. It doesn't catch on to my pubic bone but this might be different for others.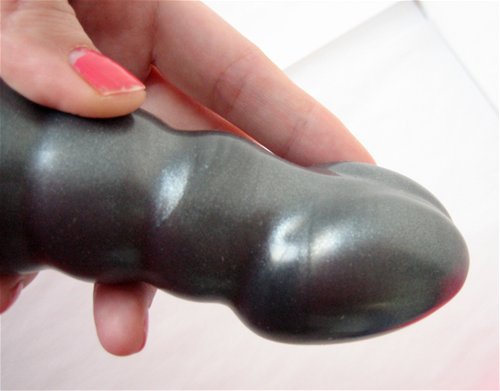 The insert able length of this dildo is six inches and the shaft circumference is between 4 ½ -6 inches. I would consider this toy a medium to large toy. Since the toy becomes larger gradually one doesn't have to be a size queen to enjoy this dildo.
Here are some measurements for the toy: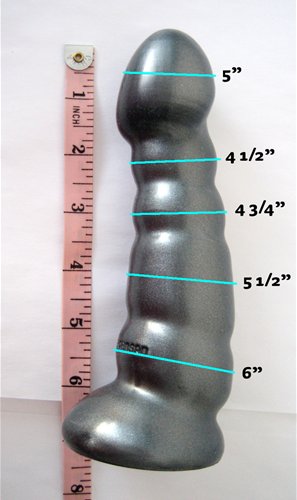 The base is 2 ½ inches wide and it does not have a suction cup effect.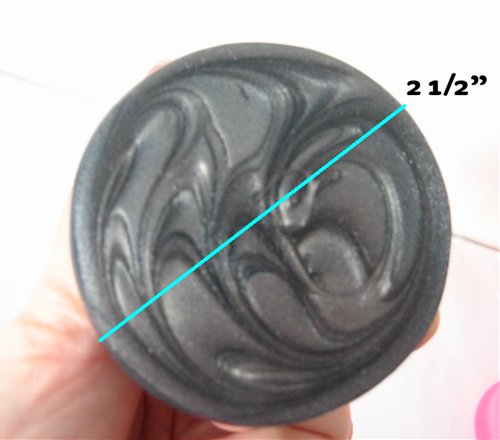 The toy is seamless but it has a Doc Johnson logo engraved on the last bulb. I haven't inserted this toy that far but it is possible that one could feel it in use.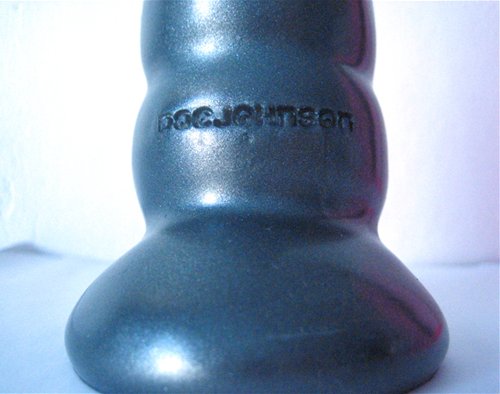 Care and maintenance
Silicone toys are easy to care for. The material is a non-porous and will not cause allergic reactions. I mainly use an antibacterial toy cleaner and soap and water to clean it. It also can be cleaned on the top rack of the dishwasher or with mild bleach. This dildo can be fully sterilized by boiling it for about fifteen minutes. This way the toy can be shared safely between partners or orifices.
The only thing that annoys me about cleaning this toy is the logo. It is very engraved very deep and could harbor some bacteria so you will want to carefully clean that area. In my opinion, a better place for the logo would have been on the base.
Since the material has drag to it, you might want to use lube with this toy. If you do, remember to stay away from silicone based lubes. It's safest to stick to water based ones which will not harm the silicone.
Packaging
The dildo comes in clear plastic sleeve which displays the toy completely. The packaging is not discreet and it is relatively big which makes it less than ideal for long-time storage solution.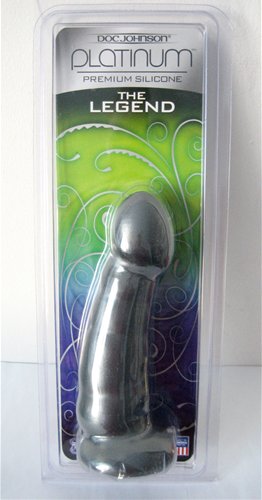 The packaging material has some basic info about the toy.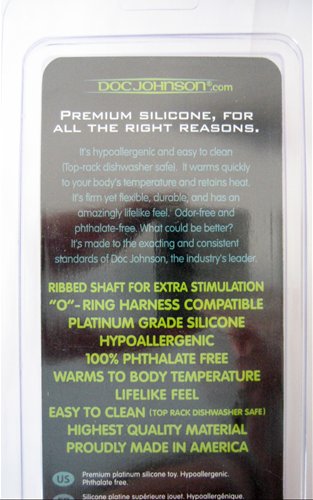 Experience
The Legend does make me squirt and I really like the head of this dildo. The bulbs on the shaft provide nice stimulation when thrusting with this toy. The packaging material boasts that the toy has "an amazing lifelike feel." I would not go that far in my assessment. The material is firmer than O2 or Vixskin toys. Like I stated earlier I am yet to use this anally so I can't yet comment on how this toy feels anally. But I would rate this toy as a solid four star (vaginal) toy.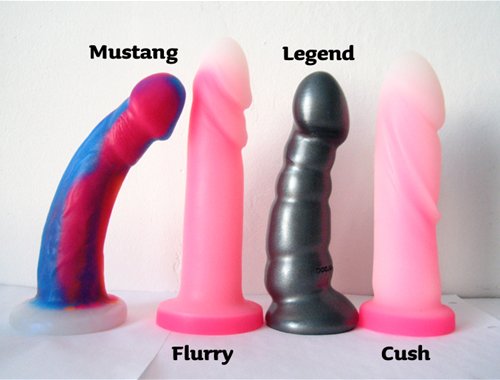 This product was provided free of charge to the reviewer. This review is in compliance with the FTC guidelines.

Thank you for viewing
The legend
– g-spot dildo review page!