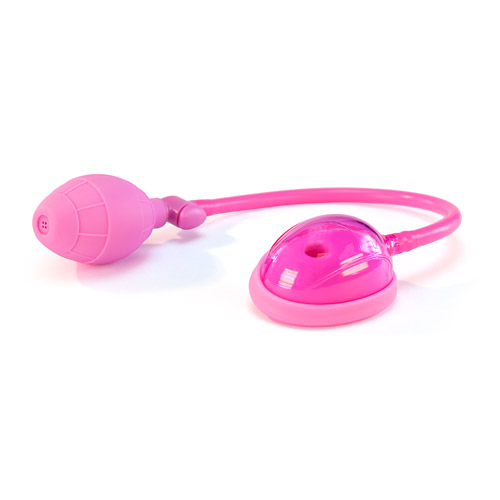 Silicone pussy pump
Vaginal pump
by EdenFantasys
Gentle Squeeze, But Needs a Pump Up
Well-behaved and kind in bed, this pump is a soft, gentle foray into the world of fetish, kink, and pump toys. Ideal for light squeezing and stimulation/sensual play, but has an overall light touch.
Published:
Pros
Gentle, Beginner Friendly, Body Safe, Easy to Clean
Cons
Only provides light suction
I truly believe in approaching sex toys with love, lube, and respect - so let's start this review off the same way. I had never used a pussy pump before, and was enthralled with the idea of being able to feel my body swell under pressure, to heighten my physical senses, and to increase my clit's sensitivity. I read review after review on how to adequately use pussy pumps and learned the basics - squeeze slow, release fast. Shave pubic hair and use a lubricant to increase a better seal. Enjoy the tantalizing push and pull of increasing and decreasing pressure for as long as you want, but know you're going to be hypersensitive afterwards. Play gently.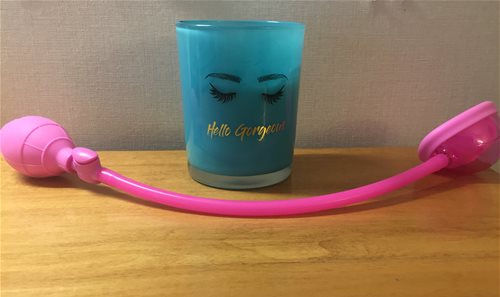 For a minute, I forgot what the toy looked like - I had ideas of intense, hard-metal seeming appliances running through my mind - and was surprised and comforted to find such a soft, flush baby pink toy. The silicone tubing, hand pump, and vacuum feel like soft, smooth silicone, and the harder plastic shell is curved, transparent, and non-intimidating. Here are the fast and dirty details: it's 100% silicone, which means that you shouldn't use it with silicone lube (go water-based!), and you should store it in a cloth bag or toy-safe container, and wash with hot, soapy water, or antibacterial wipes. It's easy to clean and maintain, and the hard plastic shell can easily separate from the soft silicone next to it for cleaning purposes. The valve is right near the hand pump, and it just takes a light press with a fingertip to release the pump's suction.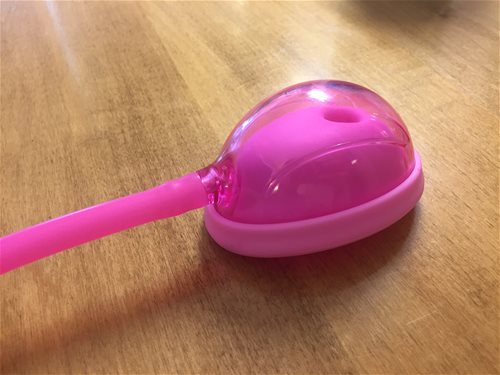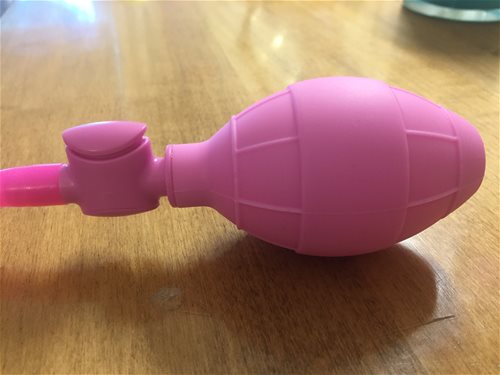 Here are the (real) fast and dirty details: this pump is a gentle lover. I sensually got in touch with myself before I even used it - put on music, lit some candles, and mentally prepared myself for a new experience that might be sexually stimulating, intimidating, unexpected, or all three of those adjectives. I had made sure to shave any pubic hair that would get in the way, and I built a seal by applying lube to the outer rim of the pump. I lightly pressed it down over my clit, vulva, and gently pumped my first squeeze. I felt a light tingle. I pumped again, and then a few more times, hitting the point where I could feel my vulva and clit swelling under the pressure, and knew a few more squeezes would hit the threshold of pleasure and pain. So I went to squeeze again…and couldn't. There was no more air to suction with, I had reached the max amount of pumps already.
Listen, I tried everything I could to push myself past that initial moment - I tried holding the toy down to keep suction while releasing the valve, and then squeezing the hand pump again. I tried new angles, read new strategies for maximizing suction, and tried every trick in the handbook. But truly, this pump is a delicate toy. I don't think it had anything to do with my unique body, or the size of my outer labia - I tested the seal on my hand, thigh, and breast - and each time, I could reach a point of suction, of pulling, but not anything intense enough to send me over the edge.
After using the pump for about 20 minutes, alternating between pumping and releasing, my clit was about twice as sensitive as normal. It was easy, and exhilarating to orgasm with a vibrator on a low setting, because I was too sensitive to tolerate a higher intensity.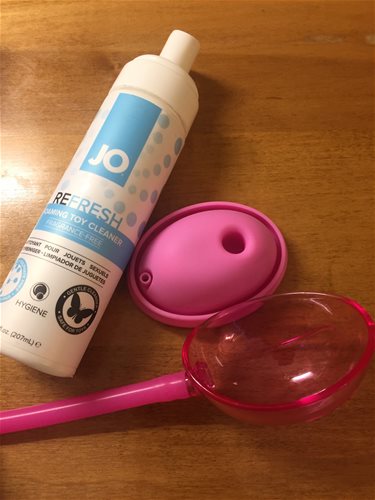 This toy is the ideal way to ease sexual anxiety around fetish toys and toys that aren't typically seen in the average woman's sex toy drawer. It was a comforting, safe, friendly option to get introduced into pussy pumping - and using this toy definitely piqued my interest to find pumps that can work at a higher intensity. But keep in mind that this toy is truly gentle, and meant for more sensual play and stimulation than pain processing.
Follow-up commentary
3 months after original review
Still a good toy for light teasing and warming up, but definitely not for heavy play. I also realized that it's very important to separate the toy parts in order to clean them and let them fully dry - which was something I had initially overlooked in my review.
This product was provided free of charge to the reviewer. This review is in compliance with the FTC guidelines.
Thank you for viewing
Silicone pussy pump
– vaginal pump review page!