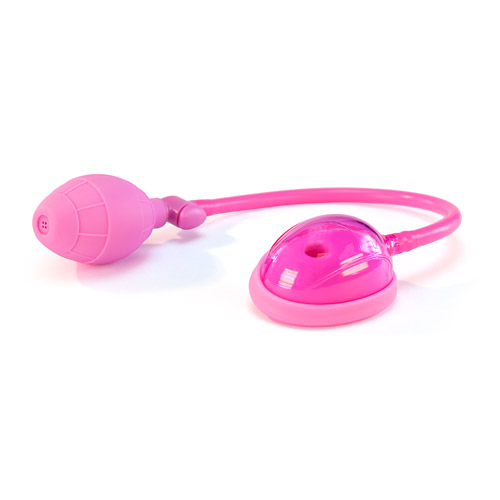 Silicone pussy pump
Vaginal pump
by EdenFantasys
Stronger sensations, better orgasms
This pump has been a great experience for my husband and me so far. It's also simple to use and seems to do what it's intended to do. It's easy to clean and store.
Published:
Pros
Silicone
Simple to use
Seems to suction well for me
Cons
Does collect pet hair easily
This arrived in the mail in a discreet, brown box. Once I opened the box, this was in there in a clear plastic bag. The bag was easy to rip open, and I pulled the pump out to check it out. The part that goes against your vagina felt extremely soft and smooth. It was also removable, which will make it really easy to clean. There was no weird smell to this either. I then squeezed the pump a few times and could hear and feel the air coming out inside the cup part. The valve also seemed really simple to push. There were two nubs inside the cup part. It seems like maybe this is for pleasure while it suctions to your vagina. I was excited to try it out, although I wanted to do some research on how I should go about doing this. This didn't come with any instructions.
Packaged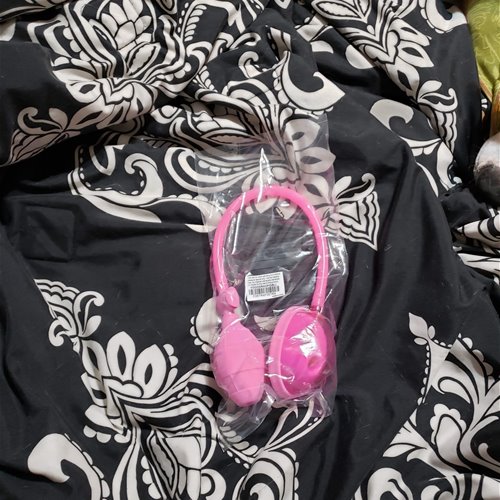 So I looked up how to use a pussy pump for beginners, and it talked about putting some lubricant on the part that seals around your vulva. Since this is silicone, you'll only want to use water-based lubricants. The lubricant will help it seal against you if you're having issues. In the article I was reading, it also mentioned there are different sizes of pussy pumps, and it's not always a one size fits all, so you do run the chance of one not working for you. Also, pumping should never cause any pain, so if it's painful, you need to readjust the pump as you may have it on funny.
I suggest starting slow, don't over pump at first. Get it situated and slowly squeeze the pump, and after the first or second squeeze, it should suction on you, and you can remove your hand. It also suctions better if you're trimmed or shaved. If you're just starting out, I would only do it for a few minutes, maybe no more than 10 until you get used to it. It's also best to pump in a missionary position as it'll be able to stay on easier. If at anytime the suction seems too strong, you can easily hit the quick-release valve. The suction from this will help draw more blood flow and cause everything to be more sensitive, which will cause more pleasure and better orgasms.
Valve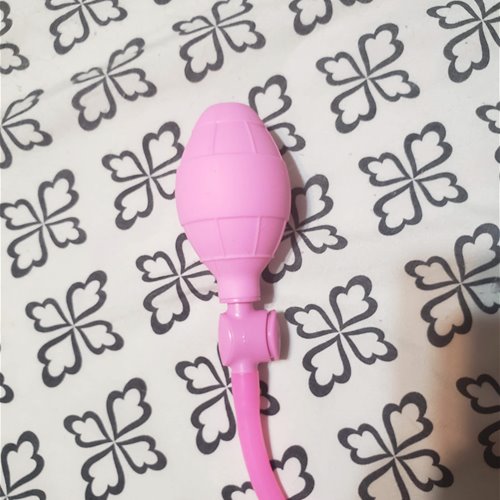 Front and back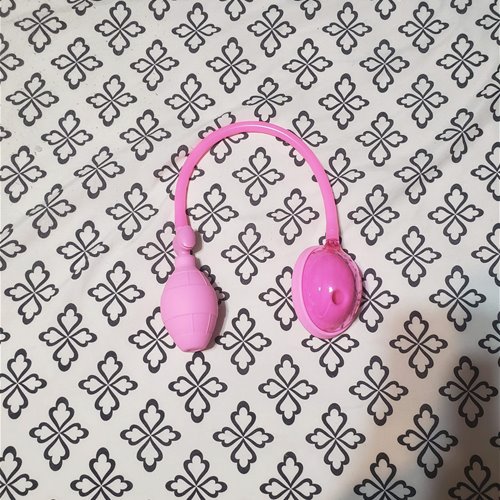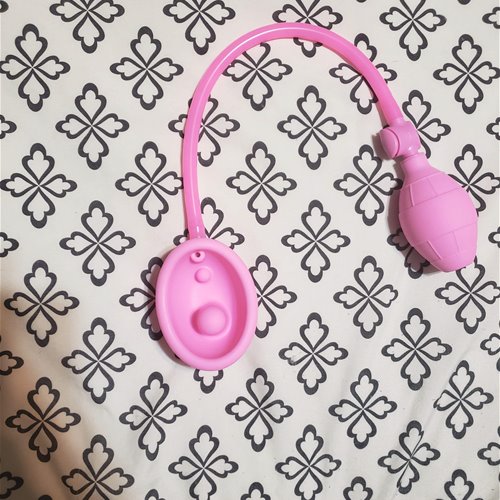 Experience
The first time I used this, I washed it up with soap and water. Then laid down in bed and got in a comfortable missionary position. My husband was a little unsure of me doing this at first. But he had followed me into the bedroom when I told him I was going to use it. I had put this on my vagina, and it covered everything really good and felt like it'd suction on fine with no lubricant. So I nervously squeezed the pump as my husband watched me do it. I held on to the cup when I squeezed. It felt weird at first as I could feel its suction on. I then let go, and it stuck. I squeezed the pump about 3 more times in a slow manner, once I went to squeeze again, it flattened the pump, so it seemed that I was at maximum suction. So I sat there for about a minute as my husband and I talked, and I could feel it loosening up, so I squeezed it again, and it suctioned tighter again. I could feel the nubs in the cup part pressing on me and causing slight pleasure. I'm assuming if I used the lubricant my first time, it would have stuck better.
We only used it for about 3 minutes the first time, and I didn't really notice a difference in the look, but my husband said he could tell everything looked a bit puffy. He started to touch me, and I felt a little more sensitive. When we went to have sex, I could feel a bit more sensitive, and I was enjoying it. My orgasms I had felt stronger, and when he was rubbing my clit it felt extremely amazing. So far, we've only used this twice together and have enjoyed both experiences. I plan on gradually pumping for a longer time and seeing the difference it makes.
I've tried this alone once as of now before I used a vibrator. I had pumped for about 5 minutes and could tell my vagina was puffy this time. I also felt very turned on after doing it. So I grabbed my "Delicio" rabbit and put a little lube on it and inserted it. The tongue part of the clit arm felt amazing! I thought it felt great before, but my clit felt so much more sensitive in a good way. I had gotten off rather quickly after pumping and using this. My orgasm felt more intense, and I even went for a second one. So far, I love this pump.
To clean the pump, I just use soap and water; you could use a toy cleaner too. The silicone part is also removable from the cup part and makes it extremely easy to clean well. It's best to use a lint-free towel to dry it, or you can let it sit and dry. With it being silicone, it's hypo-allergenic and non-porous, so it doesn't harbor bacteria. It's latex and phthalates free. For storage I have put it in a big ziplock bag. The full length of this is 20 inches. The length of the cup is 3 1/2 inches, and the diameter of the cup is 2 5/8 inches.
Removable silicone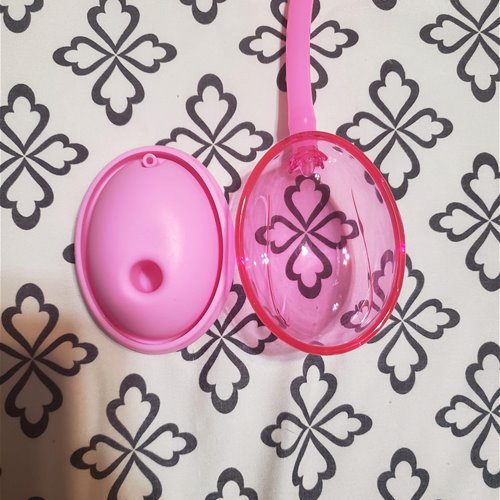 Follow-up commentary
3 months after original review
I still enjoy this pussy pump but began to feel like it was more of a beginner one. I recently bought a different one and haven't used this one since.
This product was provided at a discounted price in exchange for an unbiased review. This review is in compliance with the FTC guidelines.
Thank you for viewing
Silicone pussy pump
– vaginal pump review page!