It's like a Thigh-Master for your vagina
I think the Magic Banana should be part of every woman's toy box. It's easy to use, a great way to explore your body, strengthen your internal vaginal muscles and discover (or re-discover) your G-spot.
Published:
Pros:
Does not look like a sex toy
Best Kegel workout ever!
Hits the G-spot efficiently & effortlessly
Cons:
Takes a few sessions before you get the right rhythm
At first glance, the Magic Banana doesn't look like a "fun" toy. However, after a few sessions I have come to love my MB (no pun intended). Who would have thought something so streamlined and simple would have taken 30 years of research and development to create?
As a women who has two kids in the home, I appreciate sex toys that don't look like sex toys. I could probably hang this one on my wall and if the kids ask I could tell them it's an exercise band for my wrist (or something).
I also appreciate quiet toys that don't eat up batteries! The Magic Banana is both silent and "stealthy". I was able to use it while my husband slept beside me. I could use it in the bath, shower, I can travel with it and it serves a dual propose - it pretty much meets all my criteria for a great toy.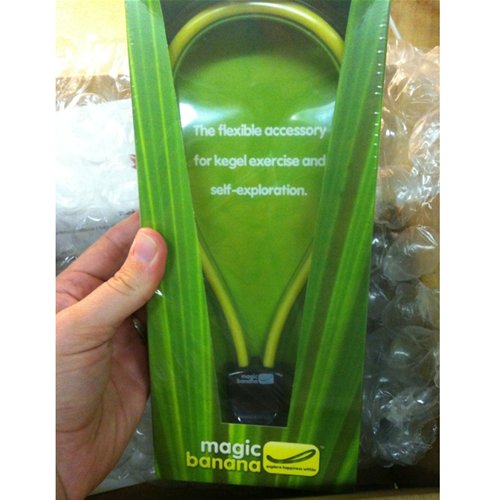 This is the first toy I've used that came with a 16 page instruction book. I read the booklet cover to cover and found the instructions interesting and helpful (make sure you use it curve facing up, as instructed).The write up indicatez that the Magic Banana "will find your G-spot even if you can't". I would agree. It found my spot on the first pass, better and quicker then most G-spot vibrators. The tubing is soft, smooth and flexible. It is made of surgical quality tubing and is easy to insert and maneuver (keep lubricant handy in case you need it). The handle is easy to access and bend upwards, creating simultaneous stimulation of the G-spot and clitoris.
The Magic Banana is a fabulous tool if you don't know where your G-spot is and if you do. I know where mine is, but after reading the booklet it came with and using the Banana, I can pin-point it exactly now - enhancing my experience with other toys, fingers and partner.
The write up also notes benefits of enhanced muscle control - it's like a Thigh-Master for your vagina. Ben wa balls have nothing on the Magic Banana for kegel exercises. Ben wa balls don't expand; the Banana tubing provides the right amount of resistance for both pleasure and exercise.
It is easy to clean with mild soap and water. I also love that lint does not stick to the tubing or handle (no need to wrap this up after use).
I recommend watching the video found here on Eden Fantasy's Magic Banana product page, it has some great information and visual aids for the kegel exercises:
https://www.edenfantasys.com/magic-banana/adult-toys-dvds-39653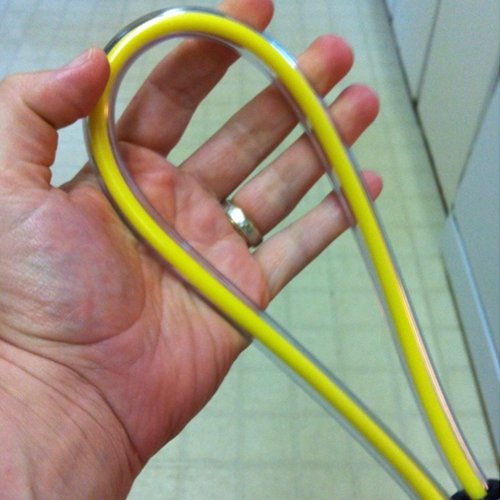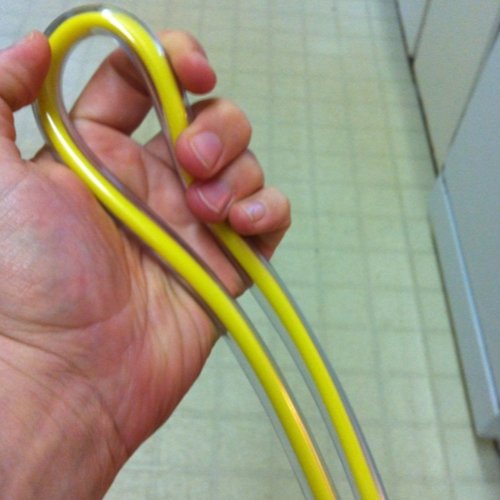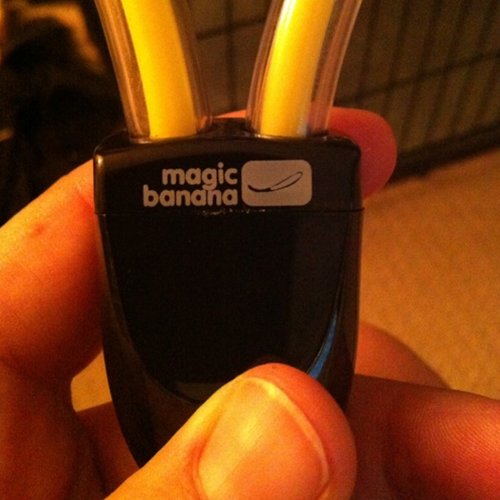 Experience
I found this VERY easy to use. I was able to focus on my G-spot, moving the Banana both fast and slow. Most other G-spot toys just sit on the G-spot and vibrate, depending on you to know where your G-spot is. This one was a unique experience - it hit the G-spot while I flexed the handle to hit the clitoris!

Why not a 5/5? I did find it took a bit of time to relax into the groove, however, I anticipate the time it takes to climax will diminish the more I use it.
This content is the opinion of the submitting contributor and is not endorsed by EdenFantasys.com

Thank you for viewing
Magic banana
– vaginal exerciser review page!