Silicone Wins Again (XL)
The silicone lining is an impressive innovation that I wish more stockings possessed. I think these are a great pair of stockings that are suitable for bedroom play or wearing out, and there is no need for garters! These would be a great addition to anyone's collection.
Published:
Pros:
Silicone lining prevents slipping or rolling, good quality, pretty lace.
Cons:
Weird band under lace, seam in inner thigh.
Basics:
These are a pair of thigh high stockings by Coquette. They offer lace tops, reinforced toes and silicone grips.
Sizing:
While I usually go for OSFM, it was sold out so I thought I'd take a chance with the XL. I usually fit on the large side of OSFM, so I didn't think it would make a big difference. Well, it's not a huge difference, but they are definitely too big for me. I can easily pull them up to the top of my legs, and if I wear them mid thigh, there is a bit of extra material around my feet. The upside is that it's not really obvious and the silicone lining means they don't slip down. My measurements are waist 28", hips 38", dress size 10, and I think these stocking would best fit someone size 12+.
Design: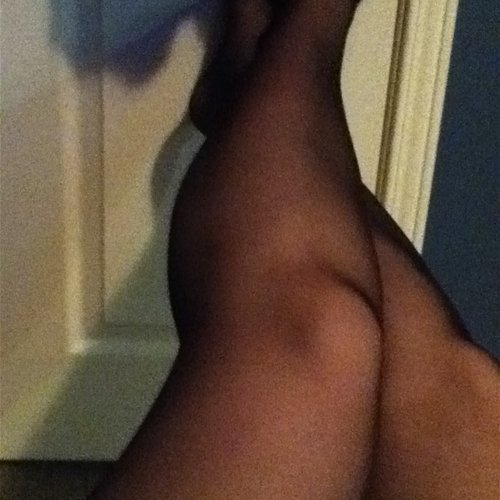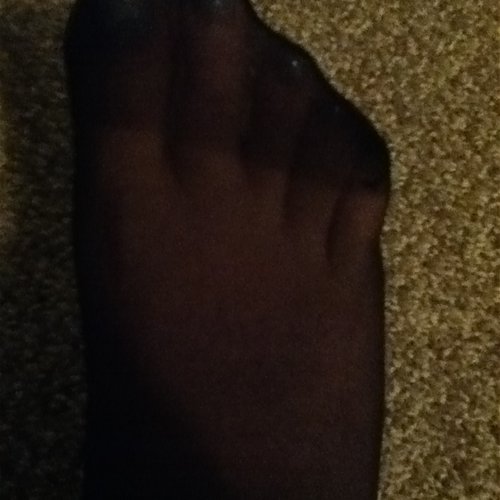 These stockings offer the standard nylon legs and reinforced toe, but what impressed me was the silicone lining and the lace tops. The lace is a delicate flower design; I'm a big fan of flowers, so these really caught my eye.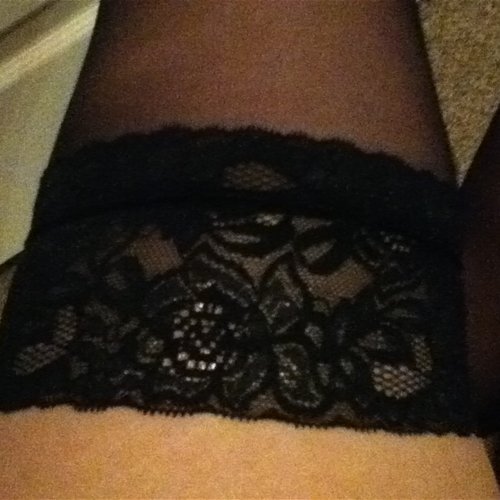 The biggest feature, by far, is the silicone lining. Now that I've tried something like this, I don't understand why all stockings don't have these linings. They are brilliant! It looks like two rows of scotch tape running along the inside of the lace tops.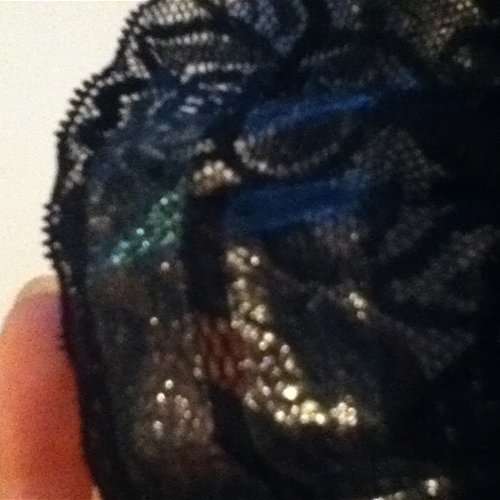 It feels a bit like rubber, and it also smells a bit like new silicone, but it's faint.
But all of that is just the details; what's important is how they perform, and they definitely do. The grips kept the stockings exactly where I wanted them (even though they were too big for me) without cutting in or irritating. Also, there is no need for garters. Don't get me wrong, garters are very sexy, but sometimes they're just too much of a hassle.
There are two design flaws to my eye. First is the weird band that runs under the lace. You can see it in the product picture, but it's uglier in person. I just think it looks really awkward and I'm not sure why it's part of the design. Other people might not feel the same way about it.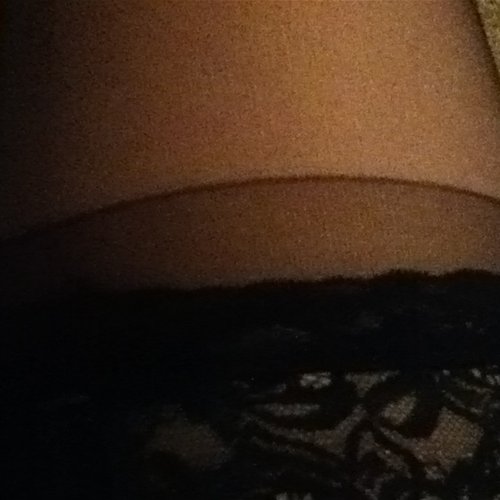 Thankfully, as you can see in my other photos, if you tug the lace down a bit, you can easily hide this band.
Secondly there is a noticeable seam along the inner thigh. Not really much you can do about it, and at least you can't see it while standing.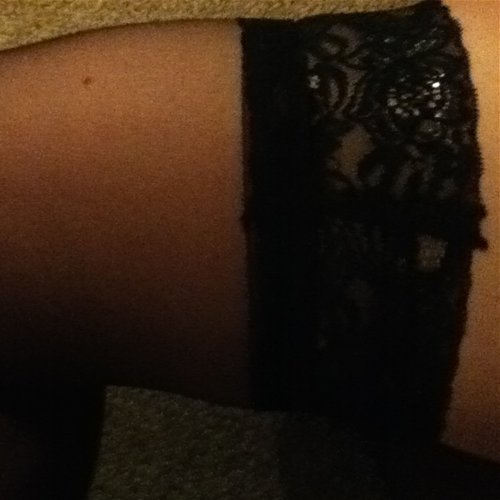 Material & Care:
The stocking material is nylon and I assume the silicone grip is some grade of silicone.
They should be hand washed and air dried, and should not be ironed, bleached, machine washed, or dry cleaned.
The material is soft and sturdy. Only time will tell but I think these stockings, with careful use, will last a long time.
Packaging:
The packaging is a basic cardboard slip with the product folded inside. It's not suitable for storage and only includes a basic description and picture of the product on both sides of the slip.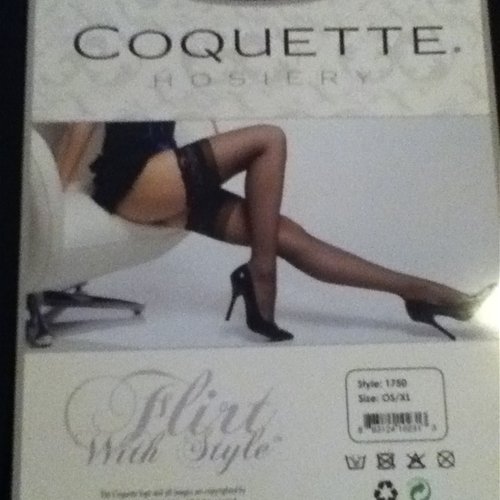 The thing that gets me about the packaging and the product information is the lack of emphasis about the silicone grips. They're what make these stockings remarkable, and yet there's nothing on the packaging mentioning them at all. Even the product page barely mentioned them and doesn't emphasize their purpose or importance. It just seems like an odd advertizing choice to ignore your product's biggest feature.
Experience
On a couple of occasions, I wore these around the house to test them out and I had no problems with them slipping. They were also easy to clean and quick to dry.

Even though I miscalculated the sizing, these stockings impressed me enough that once the OSFM is back in stock I'm going to grab another pair.
Follow-up commentary
2 months after original review
I did grab a pair of OSFM and they fit well. I would recommend these to anyone and I hope the silicone grips are added to more stockings.
This product was provided free of charge to the reviewer. This review is in compliance with the FTC guidelines.

Thank you for viewing
Sheer thigh highs
review page!