The Pelvic Exerciser that couldn't...Or just wouldn't
While I enjoy this as a double ended dildo that has the solid build of glass without being cold, I can't say this whether this meets any promises of exercising, but then again its packaging outright tells you to ignore all such promises of achieving -any- results.
Published:
Pros:
A great alternative to glass, beginner friendly, double ended.
Cons:
No instructions for use as an exerciser.
First Impression:
Part of the 'Intimate Basics' range, the Berman Centre Weighted Pelvic Exerciser known as the 'Veronica' Exerciser is a seven inch long resin toy which can either be used as a pleasure item or kegel muscle/pelvic floor exerciser, either way it is designed with pleasure in mind.
It arrives in a simple purple box which shows Dr Laura Berman and includes some information about what the exerciser can be used for.
Seeing the exerciser in person it looks just like a glass dildo and to the feel it is as heavy as glass too. With three stainless steel balls set inside the toy this is what gives it the feeling of weight as the resin material is lighter than glass, resin also isn't as cold to the touch as glass. As someone who hates the sensation of a cold toy being inserted this was a huge plus for me, all the firmness and appearance of glass without the need to warm it before play.
The shape of the exerciser is similar to a popular design of glass dildo that you see on sites but with one exception: at one end of the toy is an unusually shaped tip which the packaging describes as being suited for g-spot stimulation.
Measurements:
Total length: 7 1/4"
Diameter: 1 1/4"
In Use:
The slim girth and smooth resin material of the exerciser make it an easy toy to insert, with just a drop of lube needed. While either end is suitable for insertion, the g-spot looks more tempting or so it was the first end I eagerly tried. The diagonally flattened tip of the g-spot end works well for rubbing against the clit as a warm up before insertion and with a pretty modest girth the head of the toy slips in easily.
Unlike some similarly designed glass toys that I have tried the exerciser doesn't feel uncomfortable on the cervix and doesn't have enough of a curved tip to poke or bruise during use. The downside to this is that the amount of g-spot stimulation provided by the s-spot end is pretty light, I can't realistically imagine to many women achieving a g-spot orgasm with this. Even with some angling of the toy the pressure provided to the g-spot is still mild. This suited me as I often find myself overly sensitive to g-spot stimulation from solid toys and find they can leave my frontal wall feeling bruised.
The more rounded end of the toy feels like a typical petite glass dildo when inserted and reminds of the Icicles No 8 glass dildo. This end works particularly well for combining with a clitoral vibe. Its small girth and wavy shape leaves lots of room for a bullet or small wand, or even for oral sex to be enjoyed at the same time.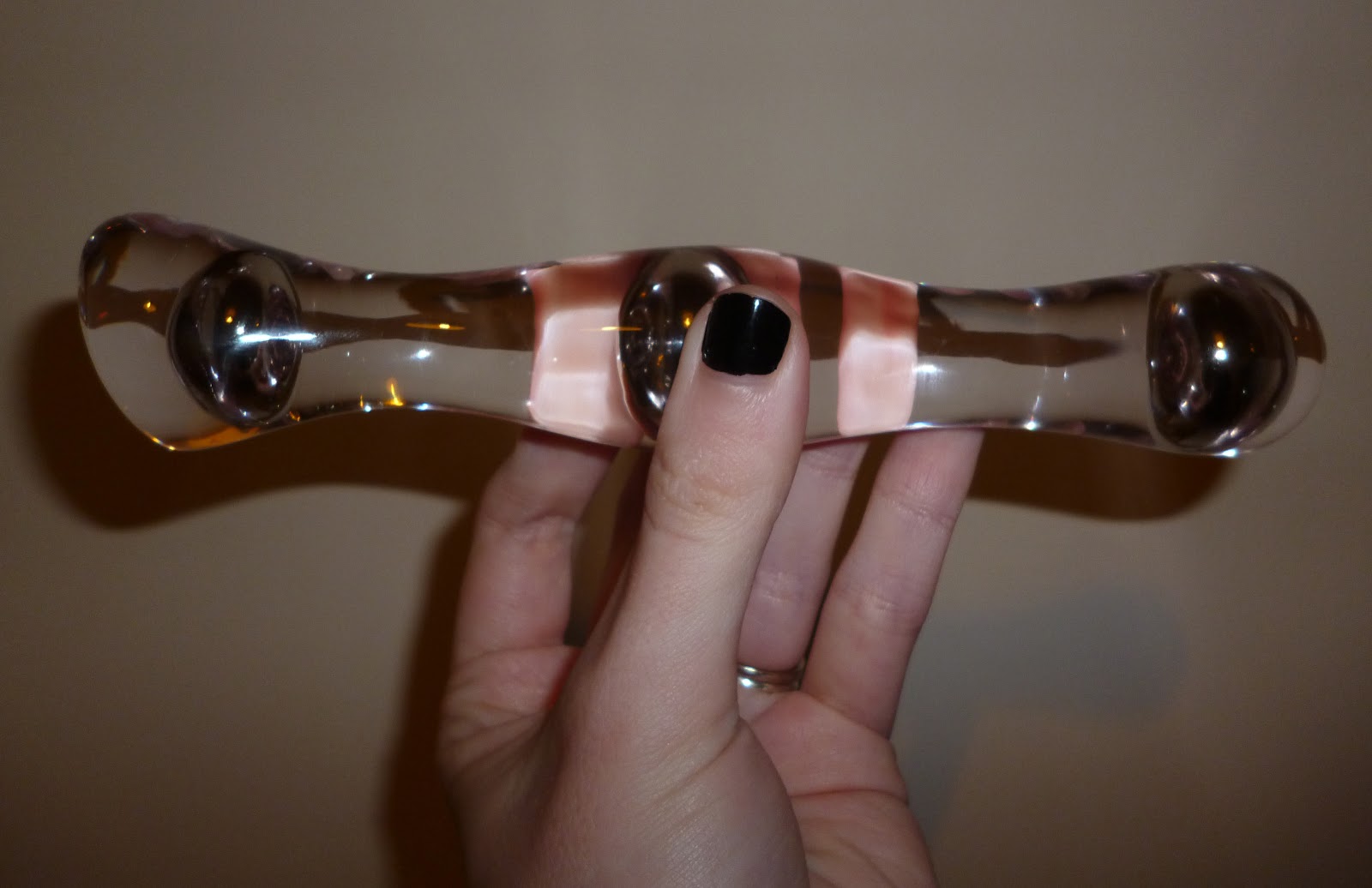 Functions:
With both ends of the exerciser working equally well as dildos and handles, the 'Veronica' is essentially two slim dildos in one. When It comes to using the exerciser as well, an exerciser, there is disappointingly no real information provided with the product. I had been expecting to find an instruction leaflet full of tips on how to most effectively use the exerciser but to my surprise not even the packaging provides anything like this. "Does using it as a dildo automatically work the pelvic muscles?" It doesn't say.
Having a closer read of the packaging and hoping to find something, anything to guide me. It reads:
'Veronica is an adult toy intended to be used as a weighted pelvic kegel exerciser. This feminine pink adult toy exerciser might appear delicate, but it is actually a powerful sex aid that can help to improve your vaginal tone and increase your sexual pleasure. Veronica has a curved tip for g-spot sexual pleasure, and each ridge is weighted so that you can gradually increase your kegel skills.'
But then it immediately goes on to say:
'Not intended to treat any sexual disorder or have any therapeutic effect on any structure or function of the body.'
Now I know that plenty of sex toys are referred to as only being novelties on their packaging and medical items need to be careful if labelling the product as an actual medical device but I have literally never read such a contradiction on a toys packaging. I was disappointed at the complete lack of guidance or instructions on how to use this as an exerciser but to then read it has absolutely no effects on the structure or function of the body nor does it even have any therapeutic effect: that's pretty bad for a product that has Pelvic Exerciser written all over its packaging. Why even describe it on the box as a 'powerful sex aid to help improve your vaginal tone'
Experience
With the lack of information and contradictory statements on the packaging I found it hard to know exactly what I should be doing to work my kegel muscles with this and had little hope that I was even intended to judging by the fact that they neglect to even tell you how.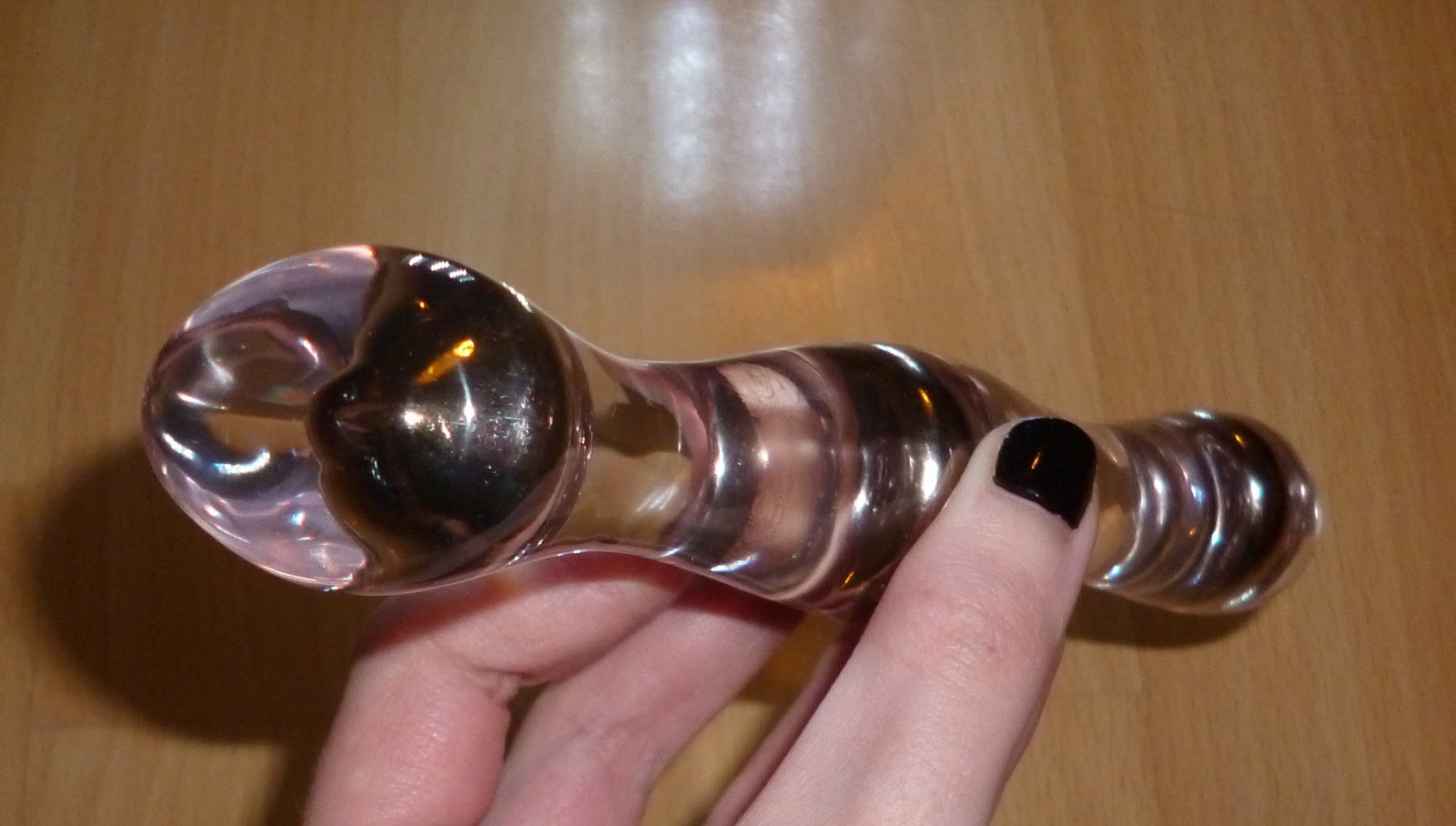 Material:
Made of Resin but with no real care information provided (resin is an unusual enough toy material that like me it will most likely be your first time coming across it) cleaning the Veronica is still pretty simple though, I treat mine like a glass or plastic toy and wash it with either soap and warm water or a specialised toy cleaner. The smooth finish that feels similar to glass or plastic is very easily cleaned and cared for and doesn't attract dust.
End Note:
Overall I love the solid and smooth resin material of the Veronica, the petite build is beginner friendly and the option of using either end makes this a worthwhile investment for that reason alone. However If you are looking to work your pelvic floor I would recommend opting for a more serious product which provides more informative (or any) instructions.
This content is the opinion of the submitting contributor and is not endorsed by EdenFantasys.com

Thank you for viewing
Dr. Laura Berman Veronica
– exerciser for vaginal muscles review page!