Bambooooooooooo
The bamboo pouch enhancer is a good idea, but the maker (Zakk) needs to get rid of the seam intersection that will surely lead to someones raw balls. There is plenty of room to enhance whatever you put in it.
Published:
Pros:
cute idea
lots of room in the pouch
Cons:
need more color options
what is with the seams in this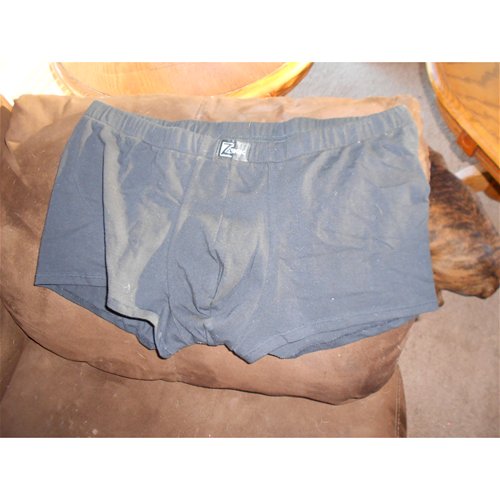 Okay here they are a pair of low rise boxer briefs that I picked out for hubby and he does not like them at all. Hubby put these on and he does not like them, he thinks they are itchy and scratchy and they ride up on him and pinch his pieces.
I ordered him the extra large pair, he is a size 38/30 in mans jeans. and he likes his cloths and undies to be loose on him not snug fitting. On most sizing charts that I found for men, One size fits most is a 28-40...s/m is 28-34...L/x is 36-42...small is 28-30 medium is 32-34...large is 36-38...and extra large is 40-42.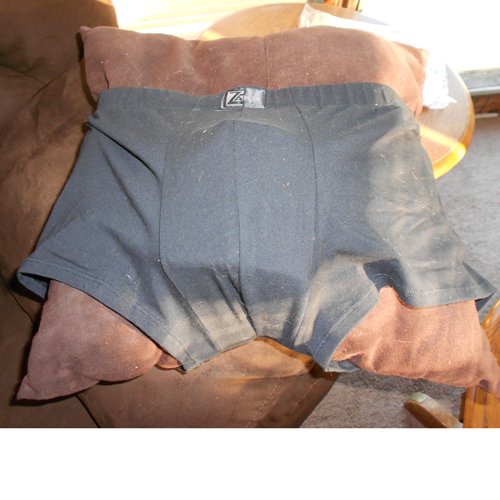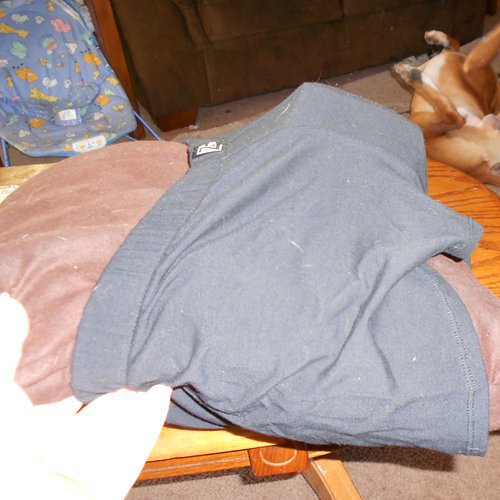 The seams all are sewn together nicely and I cannot find any fraying or snags on this air of undies. The waist band is where the elastic go ( just like any other pair of undies) and it is 1.25 inches wide. Laying out flat the waist band is 17 inches across. The leg openings are 10.50 inches across. From the top of the waist band to the bottom of the leg it is 10.50 inches long. The undies are 19 inches across just above the leg holes. The enhancer pouch is 9 inches long from waist band to the seam across the crotch. Lying out flat from seam to seam across the enhancer pouch it is 5 inches. Now in the pictures just to show you how much the pouch extends I have shoved a huge double roll of Charmin toilet paper so you can see how much you can fit in this enhancer pouch. As you can see there is room for more to be placed in it.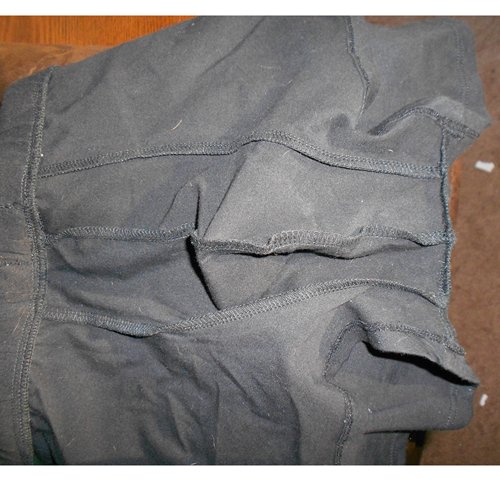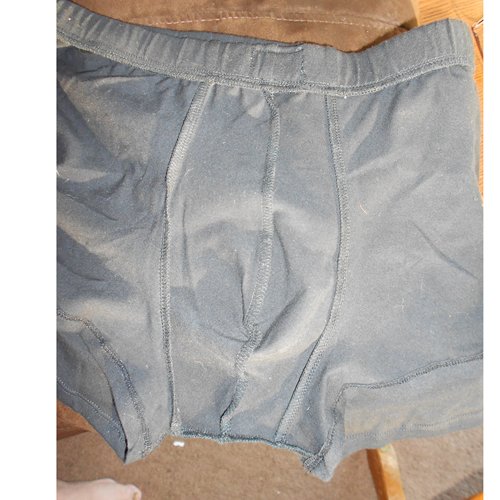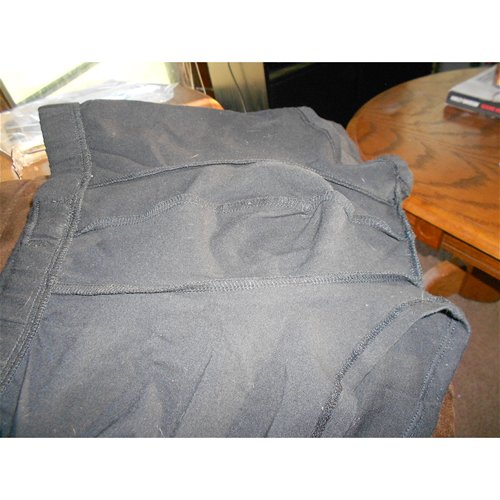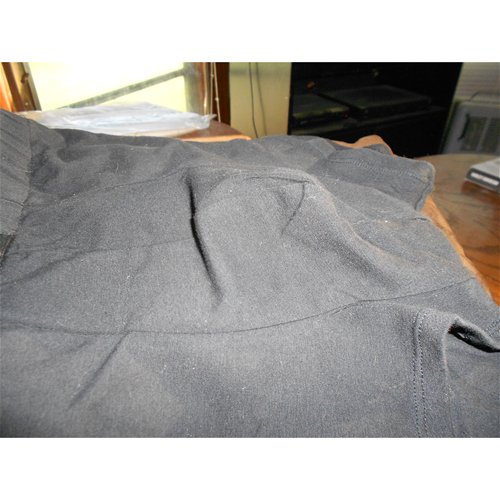 Lets talk about this enhancer pouch, yuck! my hubby was so disappointed in this pouch we will not be trying anything like it any time soon. As you can see from the pictures the pouch alone has 4 huge seams that run through it. One seam that goes right down the middle of the pouch, two side seams ( one on each side obviously), and one seam that runs across the bottom of the pouch area that ends up resting in the area between his ball sack and his butt hole. This is what had hubby scooting across the carpet like a dog scratching its butt. He did not deal well with this seam that rested between heaven and hell. He says that if he were to wear these out and about doing what he normally does everyday that this whole entire area would be chaffed raw within the hour and he is not doing that to himself. The seams in the leg area do not stick up or out I am not sure why they did not do the same specially in the pouch area where the seams will rub you raw.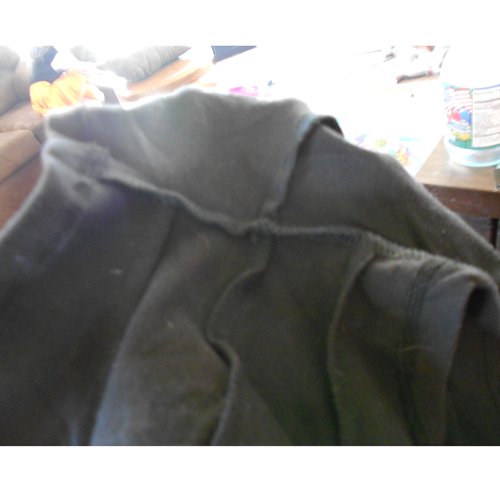 This is a picture of the seam intersection that will be resting below your (or your man's) balls.
Experience
The undies came to me in a plain plastic bag and had a simple tag attached to them that shows me what the undies look like and tells me what the size is. On the back of the tag it tells me again what the item is and the color and the size, the tag also gives a web address for www.zakkonline.com it also says that this is copyrighted by Coquette International Inc. To me this means that Coquette makes it and Zakk sells it however when you look at it on Eden it says shorts by Male Power. I could find nothing to tell me how to clean this product, but it is made of spandex so I assume that these should be washed in cold water no bleach or ironing and hang dry or tumble dry on cool. After talking it over these get a 2 star rating because they are a good idea. Without all the awkward seams in the pouch area they would be 4 or 5 stars.
Follow-up commentary
3 months after original review
Hubby has tried several times to wear these and maybe start to like them but the seam is just to un-comfortable for him, too bad because they would be a nice pair of undies if not for the seams.
This product was provided free of charge to the reviewer. This review is in compliance with the FTC guidelines.

Thank you for viewing
Black boxer brief
– shorts review page!