Good, but not the best in either quality or price.
The Style Mark II is a decent product, but for its price, there are toys that are a bit better quality, and it would be better to spend your money there.
Published:
Pros:
Flexible material, came with lube, easy to clean.
Cons:
Nearly all information in Japanese. Lube was not in a resealable container.
Although the Style Mark II is a decent product, you may be better off spending your money elsewhere. Although the toy provides a great sensation, there are other masturbation sleeves that are either better designed, or made of better material, that are about the same price or even a few bucks cheaper.
The Style Mark II is made out of a material called TPE. It is a rubber polymer that is used to make a porous cyberskin. It is commonly used in a lot of masturbation sleeves, provides a great sensation, and is very stretchy and odor free. I had the toy stored at room temperature, so the Style Mark II felt a little cool on insertion, but personally I actually liked this sensation. The ribbed texture inside and stretchy material provide a great sensation. Despite the material being stretchy, you still definitely need lube for this toy. Water and silicone based lubes are most recommended with this material. The toy does come with just under a half an ounce of lube, which may last for a few sessions, but you will definitely need more for continued use.
The biggest issue with the design was the fact that it can sometimes be difficult to grip the toy, but even that was only an occasional problem. The toy had a good insertable length, even though it is advertised as only two and a half inches. Because the material is stretchy, it can easily fit around 5 to 6 inches with no problem. Any more than that and you begin to stretch out the material beyond what it can take.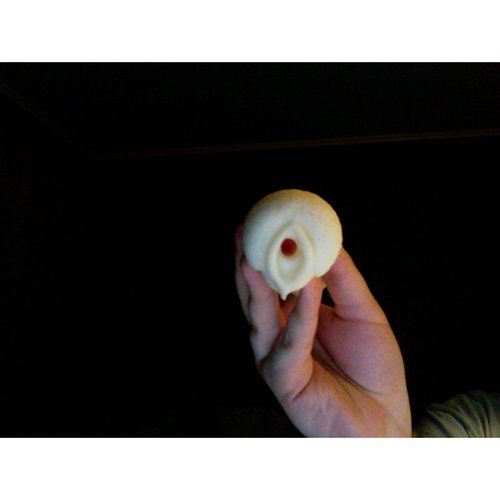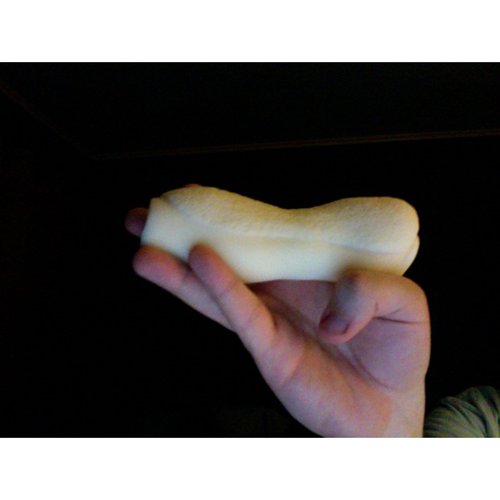 When you are done using the toy, you have to clean it almost immediately. Since the material is porous and requires lube, that means that every time you use it, lube and body fluids are going to fill the pores in the toy every time. If you don't wash it out immediately, the lube can ruin the material, and the body fluids can make it very easy for bacteria and other nasty things to grow inside the toy, making it unusable. This toy is made easier to clean by the fact that you can turn it inside out. Then it is just a matter of using warm water and maybe some mild soap to rinse off the toy. This toy can not be sterilized by boiling, so if you plan on sharing it, it is recommended that you use a condom. If you treat the toy properly, it will likely last a long time. The biggest issue with this material is that it will harden a bit over time. So if you want to prolong the life/freshness of your masturbator, storing it in a plastic bag and removing the air can help.
Another thing that bothered me about this toy was that nearly everything on the packaging was written in Japanese. So I can't tell you if there is any other important information from the manufacturer that I am missing, since I was unable to read any of the packaging material that came with the toy.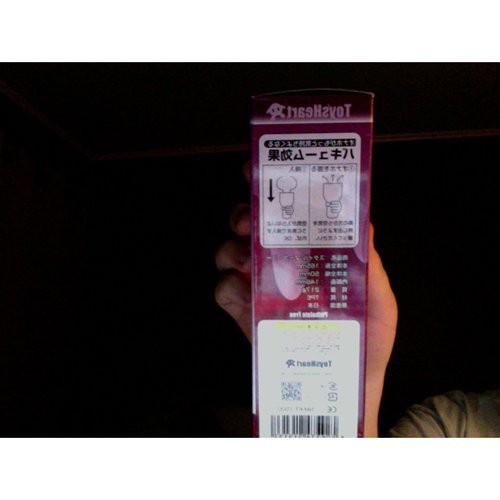 As I stated before this isn't a bad toy. The real problem is that at its price of $21.99, there are a couple of toys that are not only better, they are a few dollars cheaper. Since this toy isn't the best in either the price range, or the best quality, I would recommend going with something else.
This product was provided free of charge to the reviewer. This review is in compliance with the FTC guidelines.

Thank you for viewing
Style mark II
– sex toy review page!