Haven't You Ever Wished Your Partner's Penis Could Vibrate?
This toy is ideal for ladies who love vibration. I imagine that if it's easier for me to orgasm with it, it will be easier for other ladies as well. I often feel that guys can get left out when it comes to vibrating sex toys, and this one is perfect for counteracting vibrator jealousy. It's a gift for both people in a couple.
Published:
Pros:
Rechargeable
Stretchy
Soft Silicone
Waterproof
Turns a Penis Into a Vibrator!
Cons:
Vibrator is Hard
Penis Looses a Bit of Length With it On
Tor II is a men's cock ring, and it's a lot of fun for both of us. Being a girl, I find that I can hold it up to my clit while masturbating with a vibe. The ring is the perfect size for me to put two fingers in and press against my clit with a free hand. I also like to tease my partner with Tor II before putting it on him. It has nice vibrations that feel good on nipples, ears, and feet.
Tor II is a cock ring, it goes on a penis or a dildo. It effectively turns your partner's penis into a vibrator! I imagine this is the ultimate treat for girls who have a hard time getting off without vibration. The vibrating "head" can be positioned so it hits the clit, or it can be twisted around to go under the balls and vibrate against them.
Tor II is designed in such a way that you're going to lose a tiny bit of penis length (about 1/2 of an inch) while wearing it, and the vibrating "head" can be rather hard on sensitive areas. A really hard presence on the clit is not always a bad sensation, but it might not be for everyone. These cons can be combatted by twisting the ring around so that it's resting on or around the balls. The downside to making that adjustment is that you lose the direct clitoral vibrations.
The body of the Tor II is 2 1/4" high and 1 3/4 " wide. The diameter of the hole is 1 1/4", with a 1" vibrating head. The ring stretches to be about 3 1/2" in diameter. It should fit most men.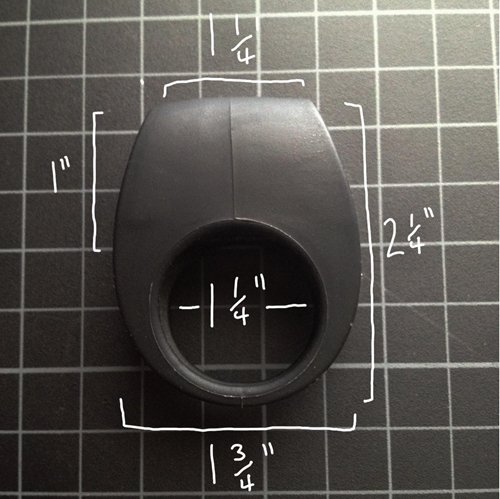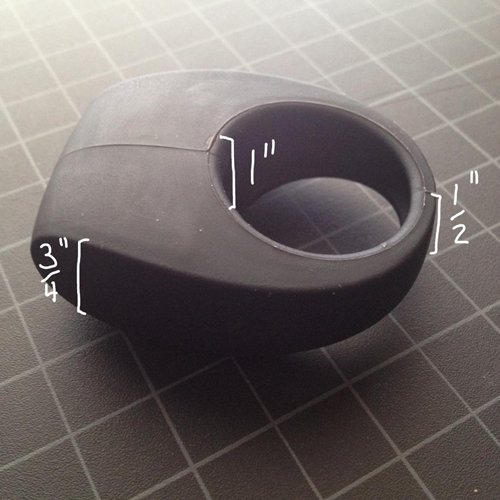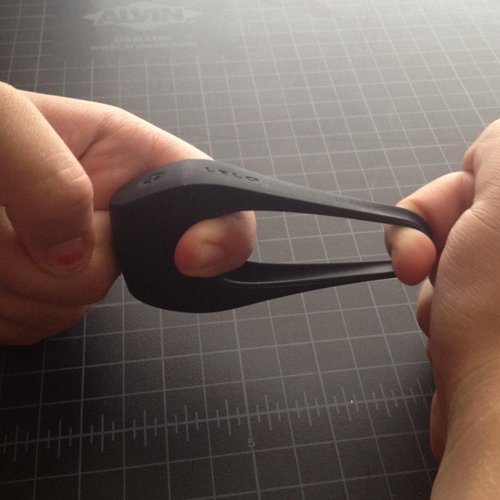 Tor II is made of very high quality, body safe, soft silicone. It's Lelo silicone, which is known to be high quality. You do not want to use silicone based lube with Tor II, as it will damage the toy. Any water based lube could be used. It does come with a sample of Lelo lube, which is pretty good.
Tor II is waterproof, so cleaning is incredibly easy. Soap and water do the trick, but a mixture of 1 part bleach to 10 parts water can also be used. I have turned it on underwater and it survived!
The Tor II seems to lose charge faster than any of my other toys. I would say the battery lasts about 3 hours and charges in 2 hours. Both my partner and I masturbate with it, so it is constantly getting recharged. I am so thankful that it is rechargeable, because we would have spent a fortune on batteries without that feature. It may pay for itself if it's used a lot.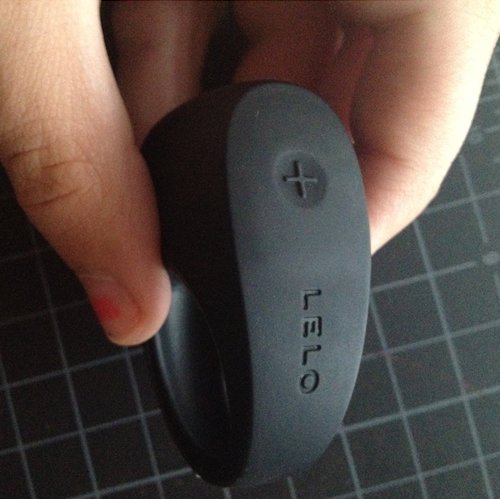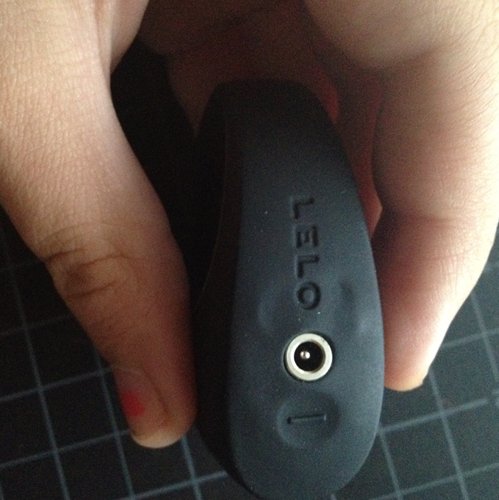 The packaging was incredibly well designed. There is a cardboard outside with color coordinated photos of Tor II. The actual box is made of a black matte canvas-like material. Inside, there is a cutout that fits Tor II perfectly. It could be used to store the toy, but it also comes with a little silk bag that I use for storage.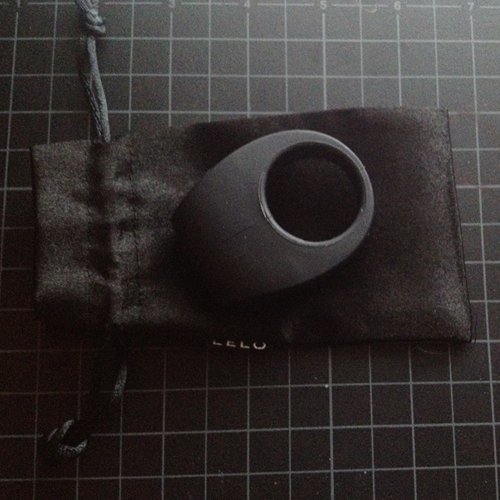 Experience
The first time we used Tor II, it was in missionary position. I found that it was getting smashed against my pubic bone, instead of my clit. I could still feel the vibrations, because they reverberate through the penis, but it wasn't as pleasurable as I was hoping.

Later we tried Tor II with the Cowgirl position and WOW. That's the winner with this toy. I could grind on Tor II exactly the way I wanted to, while also getting penetration. It was simply amazing. I have never been much a fan of Cowgirl, but with Tor II it's exciting and incredibly pleasurable.
This content is the opinion of the submitting contributor and is not endorsed by EdenFantasys.com

Thank you for viewing
Tor II
– cock ring review page!