Our first experience with an extension kit
The penis extension kit is designed to add girth and length to the penis. This is exactly what it did so hubby and I are giving the kit 4 stars since it is a matter of personal taste and preference not the way the product works we took away a star since the bullet did not work even after changing batteries. I recommend this to anyone wanting more length/girth from their partner or just to try something different.
Published:
Pros:
adds length
latex free
Cons:
could add too much length for some
Hubby and I received the Fullfill Penis Extension kit by Sinclair Institute Select. This is the first one we have ever used, so we had no clue what we were doing with it and what to expect from it. First of all we used a lubricant that is safe for latex toys and things. So we took a few hours to "feel" our way through the new toy we have received and I have know idea what the hell I was thinking when I requested this for an assignment because although this gave an extension of only 3 inches but Hubby is already 9" long so the extra 3 inches gave me 12" of cock it was way to much for me the experience was too much for deep penetration it was a little better with controlled thrusting but not something I will be looking forward to using again we will be practicing with it though to see if we can find a happy medium with it.

Hubby's point of view was a slightly different approach to this new gadget...first thing he said was "What I'm not long enough for you?" Of course this was not the issue It was just something different to try. He says that the tightness of the fit around his penis was not uncomfortable and with lots of lube it did move up and down on his penis like it was helping jack him off. (I assume it is supposed to do that).

He said it did feel like it pulled on the head of his penis like it was weighted down and that took some getting use to for him. Hubby is about 3 inches in diameter and the extension fit snuggly over his penis and did not cut off his circulation (resulting in a purple penis lol) We could not use the vibrating piece that attaches to the cock ring that is included because it does not work even after we changed the batteries (like the directions say too).

The penis extension is made of TPR material that feels like real skin It is water resistant and Phthalate-free, latex-free and PVC-free
~the soft sleeve can be trimmed to customize your fit
~3 speed vibrating water resistant bullet can be worn under shaft to stimulate the balls or above to stimulate the clit.
Experience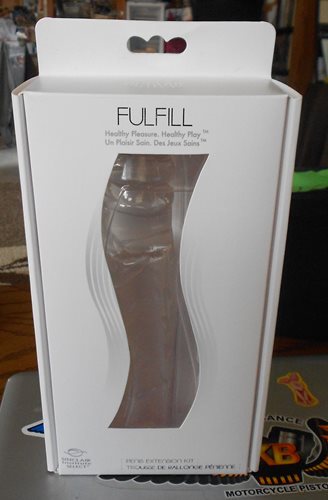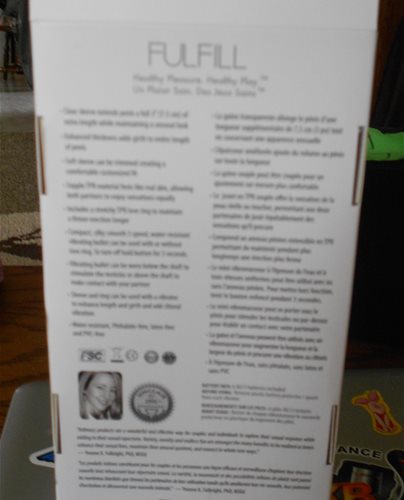 FRONT AND BACK OF THE BOX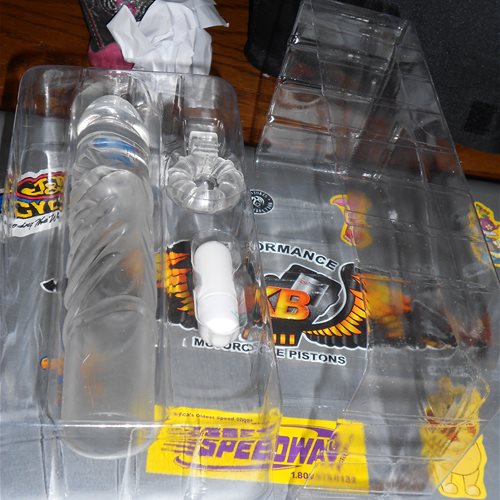 EVERYTHING IN THE PACKAGE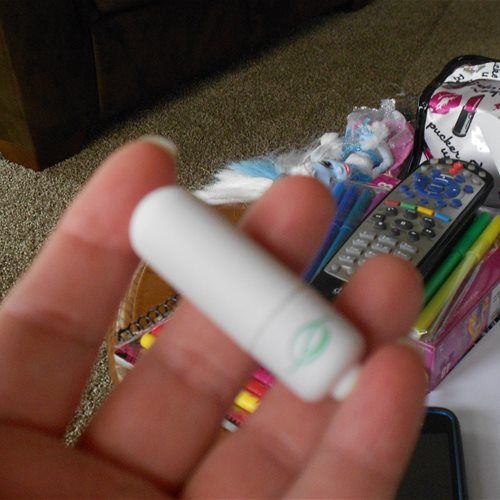 THE VIBRATING BULLET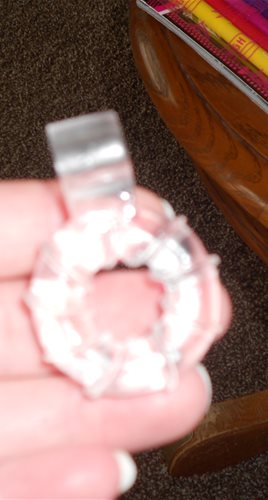 THE COCK RING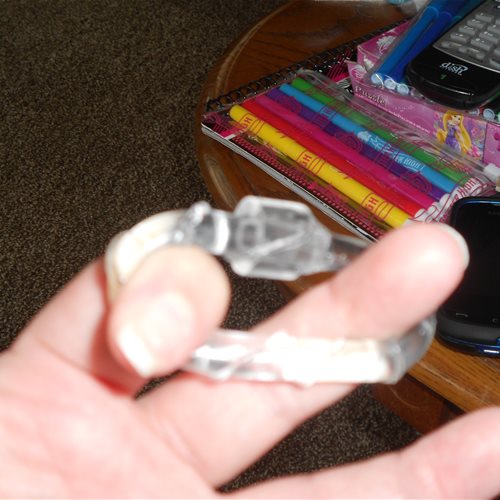 THE STRETCH OF THE COCK RING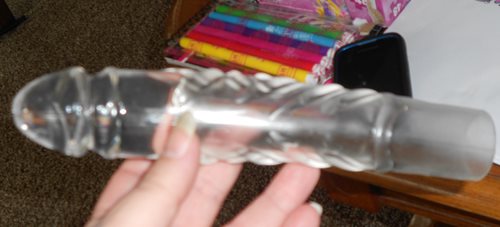 THE EXTENSION PENIS my thumb is where the head of the penis reaches and the 3 inch extension begins.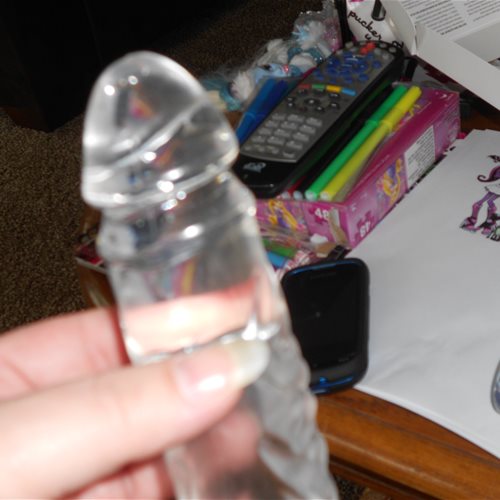 CLOSER VIEW OF THE PENIS
THE FULL PENIS EXTENSION this is what the whole thing looks like it is clear and feels like real skin.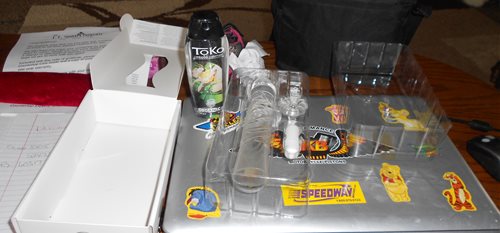 PACKAGING

THE PENIS EXTENSION WITH A GLASS DILDO INSIDE TO SHOW HOW FAR THE PENIS GOES INTO IT AND HOW MUCH THIS EXTENDS THE PENIS
This product was provided free of charge to the reviewer. This review is in compliance with the FTC guidelines.

Thank you for viewing
Fulfill penis extension kit
review page!