The only way 99.9% of you will ever get Sasha Grey on your junk...but it's good stuff!
Sasha's pussy looks like the real thing, feels as close as you can possibly get. It has a strong scent, but is tight and generates strong suction.
Published:
Pros:
Tight, realistic, anatomically correct and pleasing soft touch!
Cons:
Cannot sanitize, soft material may not be too durable.
Sasha Grey certainly is beautiful, and her pussy has been molded to make you a model for your very own! Being close-ended, it's got great suction and is very tight.
The packaging has a photo of Sasha Grey on the front. It's not pornographic or anything, but since "Pocket Pussy" is emblazoned right on the front of the box, I wouldn't call it discreet.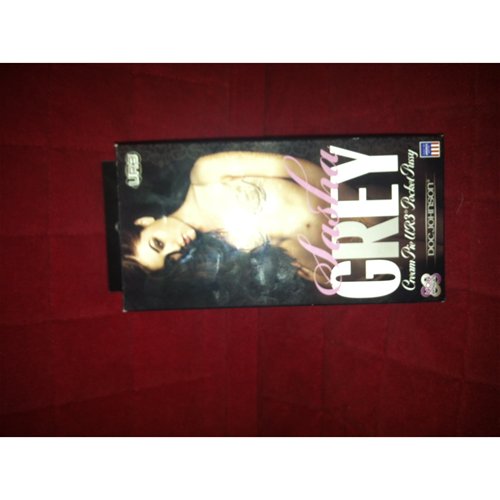 When you open the packaging, there is definitely a very strong scent. It reminds me of the scent of my Strawberry Shortcake dolls when I was little. It's not unpleasant, really, but it might not really be sexy.
Sasha's disembodied pussy is 5 1/2 inches long, with a penetration depth of 5 inches. The material is called "Ultra Realistic 3.0", it is latex and phthalates free. Touching it is a very nice feeling, the item is quite heavy for its size and it does feel as close to real flesh as I think you can get. Very soft and velvety to the touch. It's quite jiggly and I would imagine it to feel great wrapped around your cock.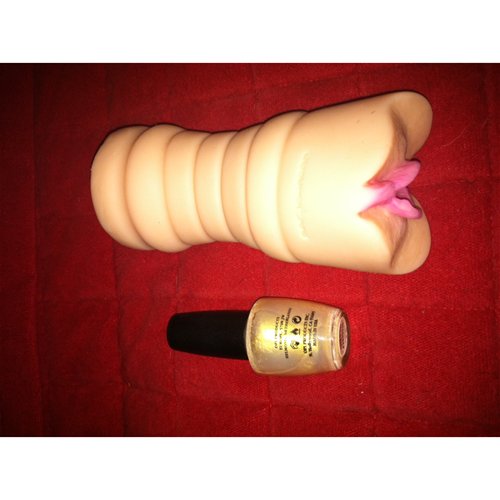 Visually, it's certainly very detailed and pretty. The clit and lips are a pretty soft pink.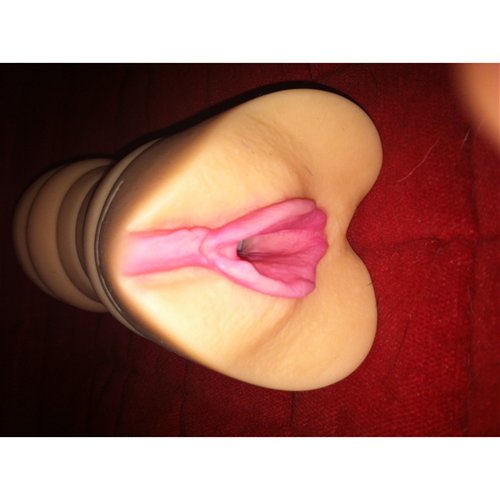 Care for this should be pretty simple. I don't know how oil- or silicone-based lubes would affect this material, but I would suggest only using water-based lube just to be safe. To clean, fill and rinse with water. You will not be able to sanitize Sasha's pussy so I wouldn't share it, unless you use condoms during its use.
The soft squishy material does pick up lint and hair very easily so I would store it in a lint-free bag if you're putting it in with other things. My guy's just keeping it in his shower, but if you don't live alone and are embarrassed by your whacking off needs (and you shouldn't be! We all need some!) then you probably should keep it hidden. There's no mistaking what this item is for!
Experience
Since I am not anatomically equipped to make use of this product, my guy wrote this about his experience:

Is it as good as live ladyparts attached to an actual woman? Well no, but if we could all get that any time we wanted, we probably wouldn't be in the market for something like this. It's a huge improvement over using just your hand, however. I would estimate that it's at least 862 times better than hands alone. (This figure was rigorously determined through intensive use of a technique known as "making numbers up".) In other words, it's worth the small amount of extra effort.

By effort, I mean taking the toy from where you have it stored to where you plan on having fun. (Mine is upside down on the shower rack, but I live alone and rarely have visitors. If you don't have the luxury of privacy, it's best to clean it off and let it dry out before putting it away.) You'll also most likely need a little bit of lube, as this thing is snug. (I've been told my thickness is above average, though, so your mileage may vary.) Of course, this is a good thing, since it doesn't take long for the item to serve its intended purpose. As a side note, while the toy was modeled on Sasha Grey's bits, I can't imagine her being this tight in real life. The actual experience is probably more like walking through a standard door and suddenly finding yourself in an airplane hangar, but that's just speculation.

Use is pretty much as you'd expect: find something that "inspires" you, put a little lube on your friend, and slide him into the toy. I don't last very long, and since I'm trying to please myself and not a woman, I don't need to. I don't know if an oil-based lube would have bad effects on the material or not, but why take chances? And it's entirely possible that using something water-based has helped to make the clean up so easy. The steps I use are: rinse and fill with water; turn upside down; squeeze like a toothpaste tube; let it dry; realize Dustin Hoffman's character should have taken that advice about going into plastics, because he probably would have made a lot of money off items like this.
This product was provided free of charge to the reviewer. This review is in compliance with the FTC guidelines.

Thank you for viewing
Sasha Grey cream pie pocket pussy
– sex toy review page!