Plain Jane
The Serika tight pussy only gets 2 stars. It has a nice tight feel and a strong suction but the texture isn't noticeable. She's prone to micro tears and the design is a bit awkward. She's just a plain jane.
Published:
Pros:
-Tight Suction
Cons:
-Tears Easily
-Attracts Lint
-Awkward
-Not very textured
The Serika Tight Pussy is a manual masturbator for men. To use you just apply your choice of lubricant to the toy and on your penis, insert the tip of your cock through the pussy lips of the toy, and stroke. Though it says it is textured, the tiny nubs aren't noticeable during use and therefore the toy is pretty much just smooth. This doesn't allow for much stimulation other than the tightness and softness of the toy. This would be an excellent toy for those starting out with manual masturbators. Textures can often result in over-stimulation so starting out with a smooth toy if you're a beginner would be a good thing before moving up to a more noticeably textured toy. The entry of the toy is very small. The Serika is only 4" in length but it stretches a few more inches to accommodate a bit more length. Unfortunately it doesn't stretch long enough to fit a whole average sized cock. The Serika will mostly stimulate the head of the cock and rub only a couple of inches of the shaft during use.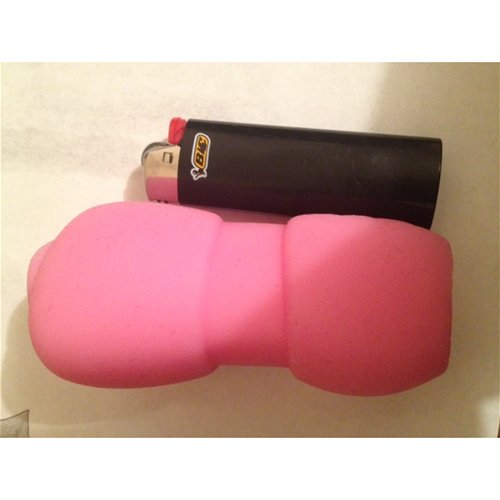 The Serika is made of TPR which allows it to have that real skin feel to it. It's very squishy, soft, and flexible. The material of this toy is very prone to micro-tears and ripping, so while it may stretch to fit most penises, it can also be destroyed after just a couple of uses. This isn't going to be a toy that will last a very long time, but for the money you get what you pay for.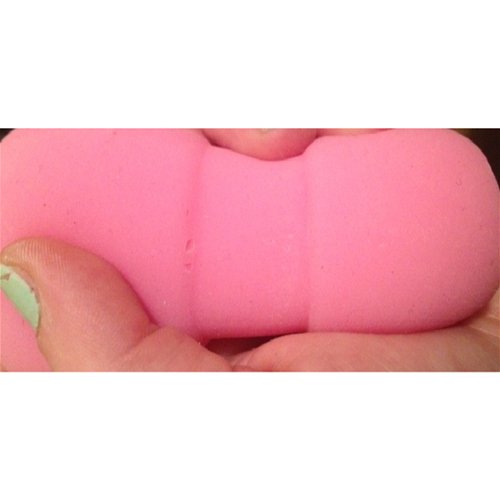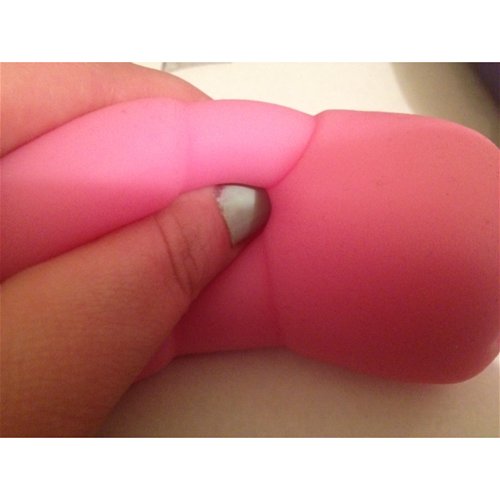 The suction on the Serika is pretty remarkable. Fingers and penises will get stuck in the toy without lube. The suction strength is similar to a Chinese finger trap. Insertion is only possible with lube, anyways. The power of suction is attributed to the fact there is no hole at the base of the Serika. Most masturbators have holes to allow for easy cleaning. This one does not, which while it creates a stronger suction, makes it more difficult to give it a thorough cleaning.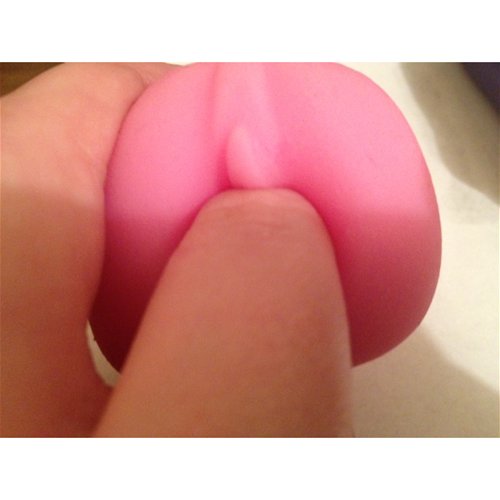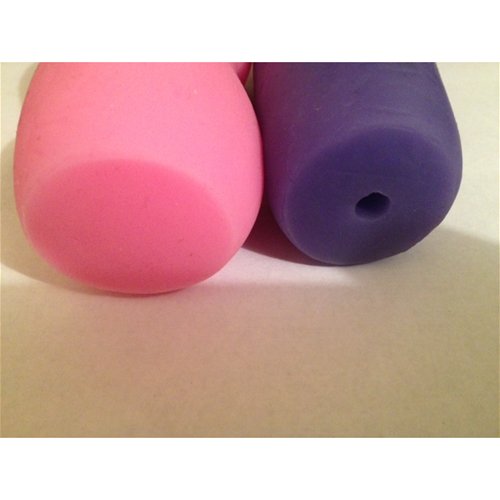 To clean the toy you will need to turn it inside out and wash it with warm water and soap, or toy cleaner. Its tightness and desire to stick to itself makes it most difficult to flip inside out, but it is possible. Because of the stick it is prone to collecting lint. The material is difficult to clean if it gets linty because of its texture. Store this in a plastic bag to prevent it from getting linty. It is also more difficult to dry because it only has one opening, so this should be left to dry inside out. TPR needs a light dusting of talc powder after every wash to keep it up. After a while of use, TPR can feel more gel like and less skin like without being properly powdered. Any old talc powder will do but Edenfantasys does have some Doc Johnson talc on the site available, which is what we use.
My husband owns the Miho which is the same size as the Serika. They're both 4" in length but the Miho is his preference. The Serika has a weird middle section that is thinner than the rest of the toy. That section is thinner as well and makes the toy fall into itself during use which prevents him from being able to enjoy the entire toy. The Miho is textured unlike the Serika. They both tear easily. He definitely prefers the Miho over the Serika because it stimulates him with its nice prominent ridges and it doesn't fold into itself like the Serika does in the middle.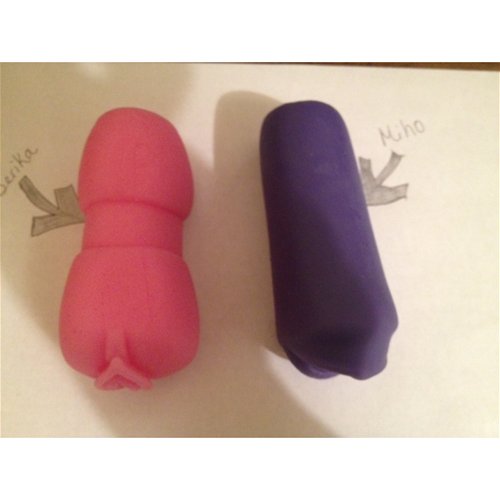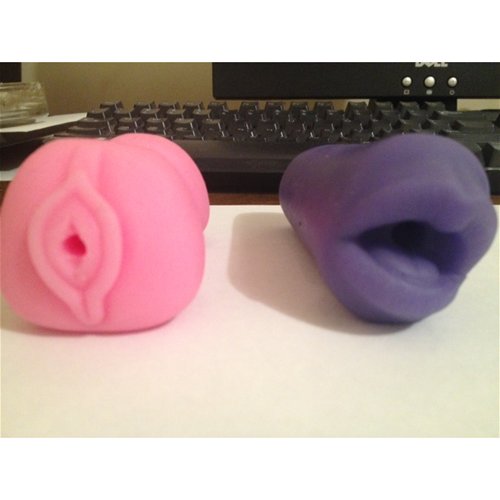 We're going to give the Serika two stars. While the suction is really great there are just too many problems with the toy. It professed to have texture and is virtually plain and smooth on the inside. The middle section is a problem during use for him. He can't get as much entry as he can with the Miho which is a similar sized toy. I'm sorry Serika, you only get two stars.
Follow-up commentary
3 months after original review
This really is a pretty low quality toy but it's cheap, so I wouldn't expect much from it anyways. It tore up after the first or second use. Not good quality. Go ahead and skip this.
This product was provided at a discounted price in exchange for an unbiased review. This review is in compliance with the FTC guidelines.

Thank you for viewing
Serika tight pussy
– pocket pussie review page!