WOW THIS IS ONE HAPPY PUMPER
The feel is almost real and the pussy is soft but not too soft. The texture is good and you will feel it, not like some other masturbators I have used. You will get a lot of fun out of this toy and you do not need to spend a ton of money to do it. If you're looking for high end but can not spend 69.00, you need this toy.
Published:
Pros:
Soft and easy to use
Easy to clean
Cons:
ONE piece
A slight smell
Wow, where do I start with this one? First, I want to tell you that I wanted a Fleshlight, but did not have the money for one, so I got this instead, hoping it would be close to the Fleshlight. Well boy was I happy to find this! It was great. If I gave this a rating; 10 the best 1 the worse; I would give this baby an 8 for how real it felt.
When this got to me, the packing is a thin cardboard box that has almost no information for care or clean up. When you open the box you will find the toy in a plastic bag that you can not get the toy back into for storing. There is a small insert with a bit of information inside the box. I will not be reusing the packing for this toy. I will be storing mine in a plastic box. I was surprised to find that the thing was one piece not 2 like the Fleshlight. I was a bit upset but I tried it anyway. I do want to point out that this was not my first masturbator. I did not mind the slight smell that it has but you get that with new toys. I pulled this out of its box and added a bit of lube and slid it in and was like, "wow this is not too bad." Still thinking this might not be so good because of the hole in the back of it, I was very happy to find that did not matter at all. I could feel the ribs inside as my wife moved the toy up and down, and it was great. We had a lot of fun with this toy so much so, I tried it again when my wife was not home and even with that said it was great. We then used it again with a butt toy and wow, oh wow, what fun I had that next night. Now I know some of you are thinking his poor wife did not get any, but it is all good as she gets her turn when she gets a new toy too. She is good like that and likes to be in control anyway. Not to say the least a big old 9 for just how much fun I had with the 3 times I used this.
This toy is made out of TPR. TPR is a rubber polymer blend or compound that exhibits a thermoplastic character. Properties of TPR have an excellent flexural fatigue resistance and high impact strength. It starts out soft and they have product added to make them harder. This type of material is ideal for manufacturing a variety of textures. TPR is less porous than cyber skin but more porous than silicone, so they recommend using condoms when sharing. TPR toys cannot be disinfected with boiling water.
Now for the clean up, easy in and easy out. This thing is just way cool even in the clean up. I just pull open the top and run water in it and I add a drop of hand soap and rub it a bit and then rinse with water again. I recommend washing both ends out just to get a better clean. So for me and the wife this toy is a 9 on clean up. You can wash it with warm water and toy cleaner or mild soap. Only use silicone or water base lubricants. It is soft to the touch and a bit sticky as with this kind of material.
The texture is nubbed on the inside bottom and ribbed on the inside top. The color is gray on the sides and back and pink on the pussy part. The length is 7". Toy will fit a guy up to: 2 1/2". The circumference is 10 1/4" . The width is 3" . The vaginal depth is 6" . It is soft to the touch and a bit sticky as with this kind of material. So for me and the wife, this toy is a big fat 8 for feel. This toy is hypo-allergenic, latex free and phthalates free.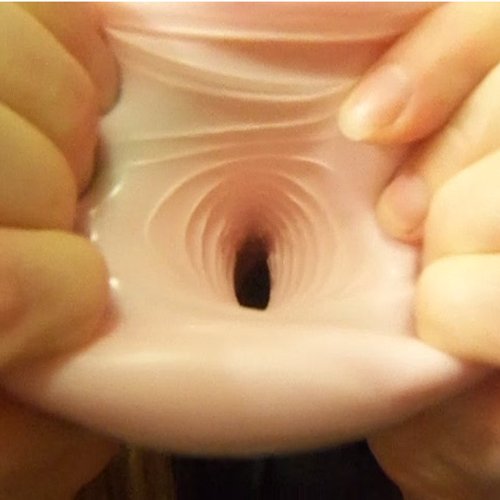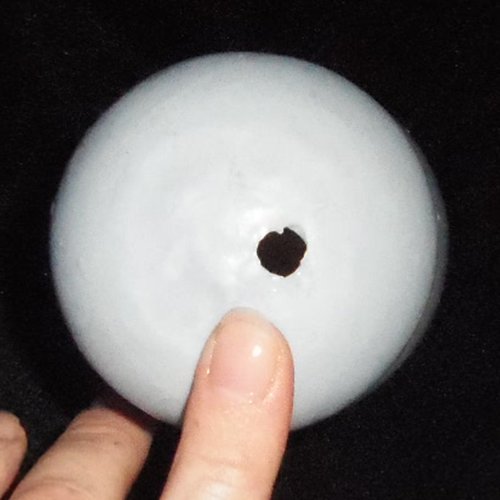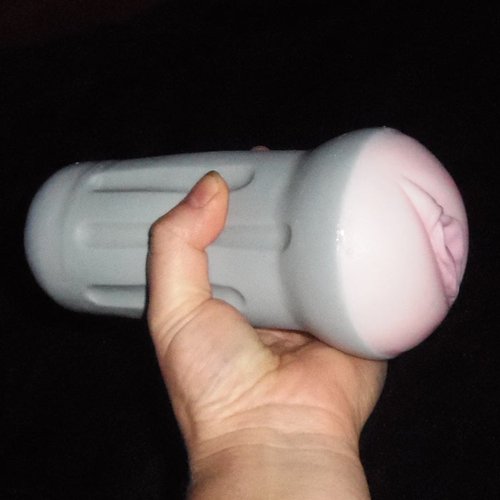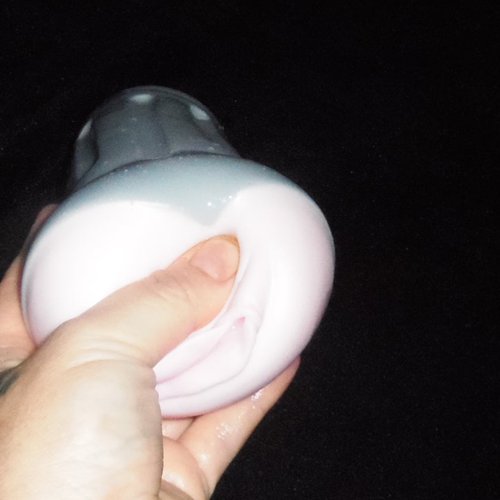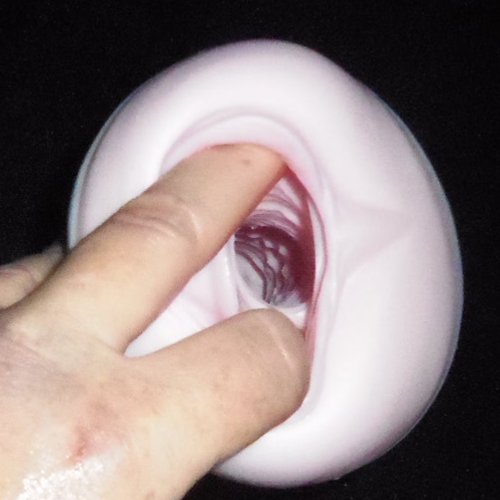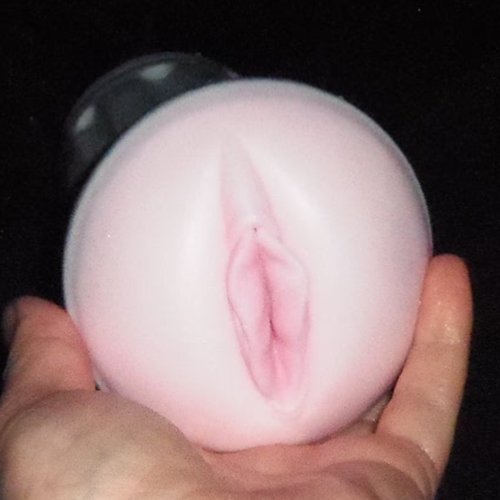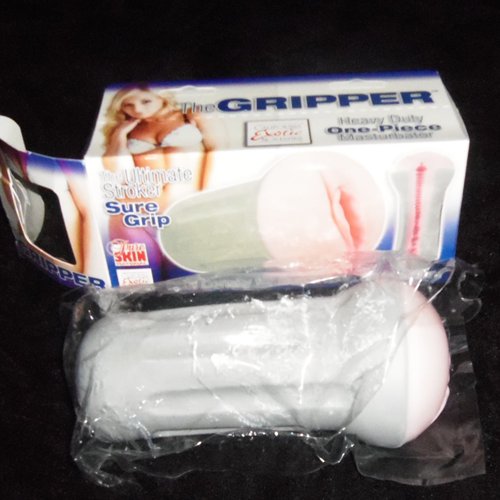 This content is the opinion of the submitting contributor and is not endorsed by EdenFantasys.com
Thank you for viewing
The Gripper sure grip
– masturbation sleeve review page!