You warm my favorite toy!
Love your incredible masturbator or Tenga sex toy but hate that cold, unrealistic feeling you get when you use it? Well with the Tenga Hole Warmer, your experience can be that much better, by adding a more "human" touch to your toys by raising the inside temperature safely!
Published:
Pros:
Fits in more than just Tenga toys, easy to use, easy to care for and works incredibly well
Cons:
Can be difficult to snap the disc, especially during the first couple of uses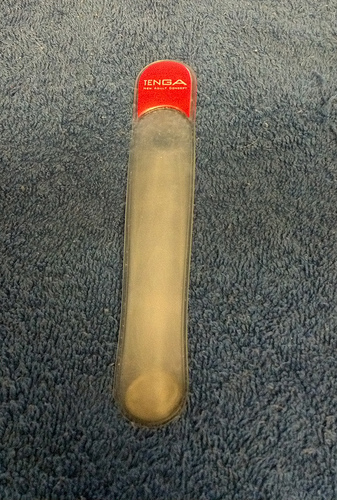 As much as I already loved my
Tenga Flip Hole Black
, I always felt in the beginning that something was just missing. Soon after making the initial purchase for me, my girl found the
Tenga Hole Warmer
, and suddenly it hit me! As great as my Tenga toy felt, it just didn't have the right temperature to make it feel like I was deep inside of an actual person instead of a gel-like toy. The Hole Warmer fixes just that.
The warmer is a long, oval shaped piece of
plastic
for the outer "shell" of it. Inside is a fluid and a piece of iron flattened into a disc. To activate the warmer you just snap the disc and the liquid inside crystalizes and heats up instantly. You then slide the warmer inside of your toy and allow it to sit there for a while so it can do its thing. Once the toy is warmed to your liking you just remove the warmer and use the toy! Typically I leave my warmer in the toy for 5-10 minutes. That is enough heat for me.
It is so easy to use and just as easy to set back to its original state for more use. We just boil ours, but according to the instructions, this particular warmer can be microwaved. We do not trust this to be microwaved because of the disc, so we didn't risk it.
To boil it, we just put a washcloth on the bottom of a pan filled with water and drop the warmer in its crystallized state inside. After a matter of minutes, you may remove the warmer. As long as it looks like all of the crystals are gone and you have a liquid state you can set the warmer on something to cool off. Be very careful when removing the hot warmer, as it could not only burn you, but also will be more delicate and could burst more easily in this state.
Though we don't typically clean this warmer, you can use warm water and antibacterial soap. Boiling is a method of sterilizing, though, so each time you "reset" your warmer you will be cleaning it, so we don't bother with any other methods. After it has cooled down I keep it in the plastic box it came in. It is pretty discreet in the sense that no one would expect this strange, long, oval piece of plastic to be part of your sex life.
It is only about 6" long and 1" wide. Very easy to also store in other locations like your sock drawer or even under the mattress if you put it between two soft spaces and it is in crystal form. Such a small, simple little thing that can help so much!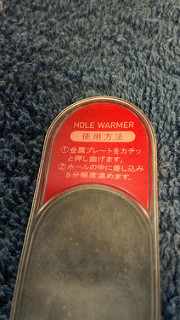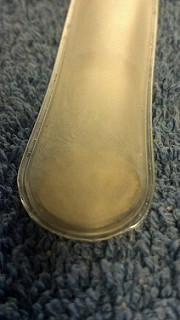 Experience
As I said, this was purchased to enhance my experience with my Tenga toy that I already had. I ended up enjoying it a whole lot more once we got the warmer to add to my small but growing collection. It definitely was worth the money and I am glad that she came across this for me. I appreciate how simple it is to clean off and reset, as I do not like the idea of a lot of work to clean or care for a toy. That is partially why I am not a fan of a lot of toys! So the Tenga and my Hole Warmer certainly meet all standards I had set for sex toys and accessories!
This content is the opinion of the submitting contributor and is not endorsed by EdenFantasys.com

Thank you for viewing
Tenga hole warmer
– sex toy warmer review page!