Screw The Urban Dictionary!
This cute little book is a great grab if you're looking for some of the most common to strange hook up definitions defined! Not only that, but it's great for a good laugh and an excellent conversation starter! You won't find actual tips to getting the perfect hook ups, but you will find lots of information said in a true, yet comical fashion.
Published:
Pros:
- Comical
- Informative
- Compact Size
- Nice Layout
- Could Appeal To Anyone
Cons:
- Not An Actual Guide
- A Little Outdated
Rec Sex: An A-Z Guide To Hooking Up, is a comical dictionary style book that gives you the in's and out's of casual sex slang. This guide explains many of the common phrases that we hear on a regular basis, and defines it in a way that not only makes it more understandable, but will actually make you laugh right out loud.
Em and Lo, or Emma Taylor and Lorelei Sharkey as they were formerly known as, have collected over 350 different words and phrases and put them together in this cute and fun little book. This isn't meant to be a serious guide, and no where in the book does it give you advice on casual hook ups. If nothing else, it gives you the right word to describe your weekend fling or the right phrase to use when gossiping about a slutty co-worker.
The outside of this book has a transparent red dust jacket that has the words 'Rec Sex' on the front and a little information about the guide on the back. When it's removed, the white cover is exposed, showing only a black silhouette of a crown above the words 'Em and Lo' in large letters and, 'An A-Z Guide To Hooking Up' in smaller letters. The front also shows the silhouettes of two sexy looking business women sitting on the ribbon that contains part of the title. The background also shows some of the images that are inside the book in a faint pink color. It's not super obvious from further away, but up close, it's obvious that the drawings are of an adult nature.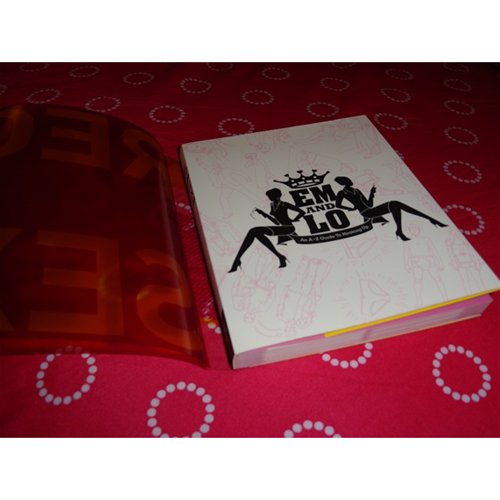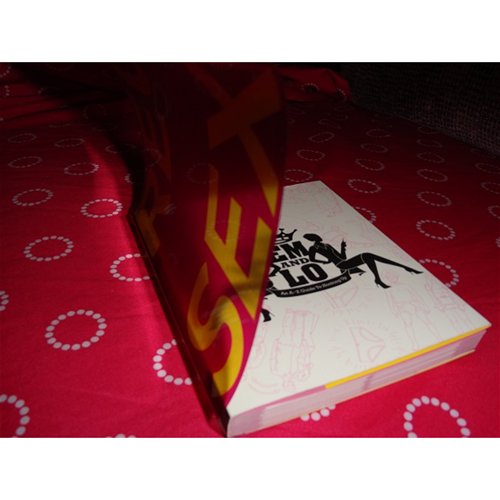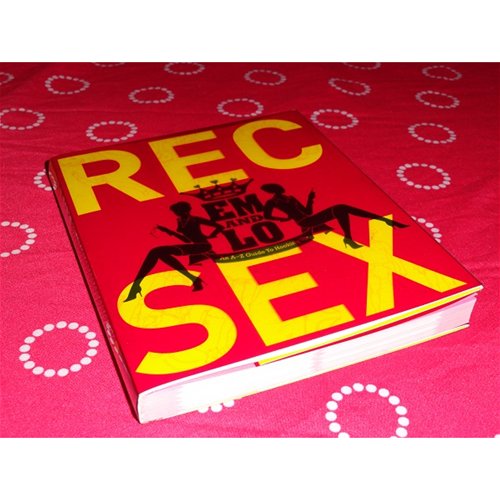 The back of the book shows more of the same drawings and tells a little bit about the two authors, along with a black and gray photo of them toward the bottom of the book. When the dust jacket is on, the photo and information is visible through clear areas of the jacket. The binding also has the authors' names, 'Rec Sex', and Chronicle Books which is the publishing company.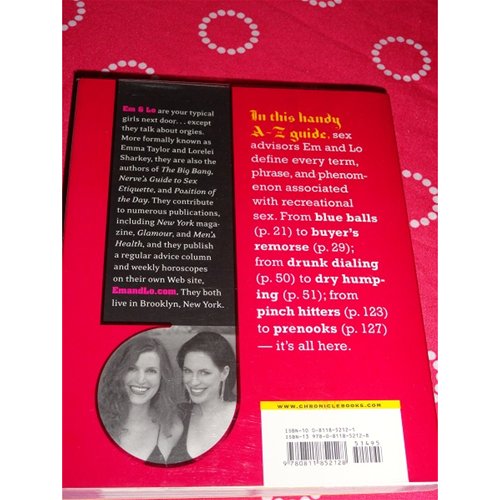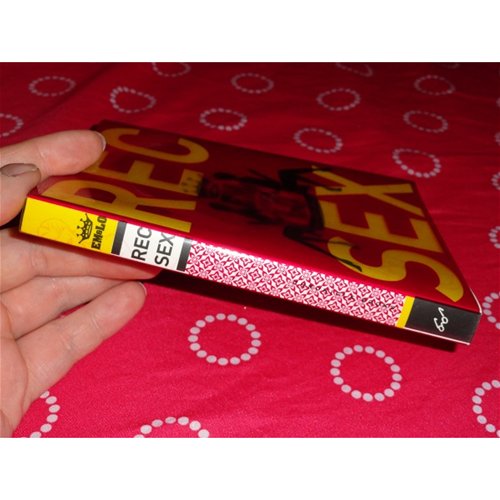 The 'dictionary' pages are set up with white columns on a pink/purple background with most of the text being black. Each column is broken up by a new word or phrase and any pink words you see in the definition are showing you that it's another word in the dictionary. Some of the definitions have more than one meaning and you'll see a small number in a circle next to each. There are also little white tabs on the sides of the pages that show which letter you're reading under, and help you find the right letter you're looking for.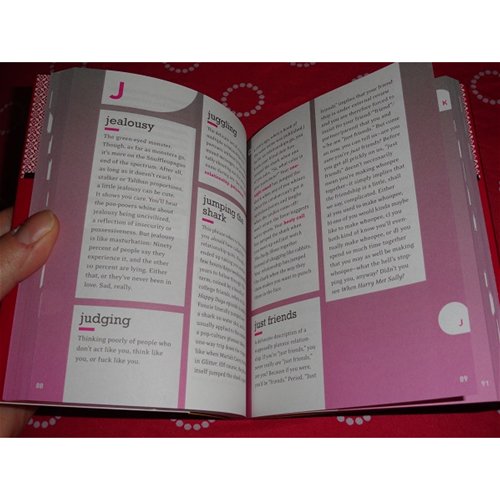 Like all dictionaries, this book begins with 'A', ends with 'Z' and has a wide variety of definitions in between. The first nine pages, of this 192 page book, have the copyright information, acknowledgments, and a short intro that gives you an idea about why the authors put together this book. Page 10 begins with the definition of 'about last night' and the definitions end on page 182 with 'zipless fuck'. Two of the final pages give you some 'essentials'; books to read, accessories to have, movies to watch, etc. that help further understand some of the definitions. There's a page number to each essential so you can check out what it's referring to. There's also a page full of trademarks for different things mentioned in the book, and the last seven pages give you blank spots to fill in your 'rotation' information which includes; code name, digits, email, latest times to call, fetishes, etc. and give a place to rate them and leave comments. I don't think this is something that would actually be used, I think it's more there for a good laugh.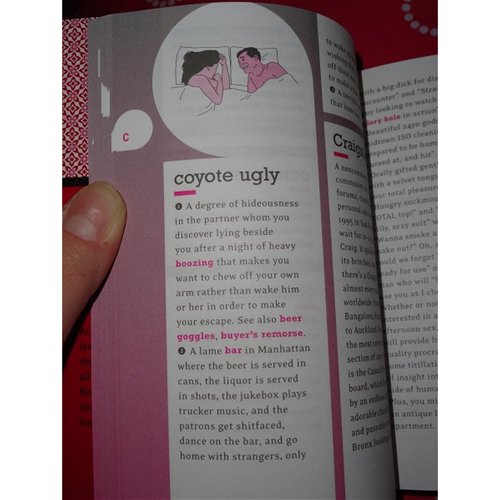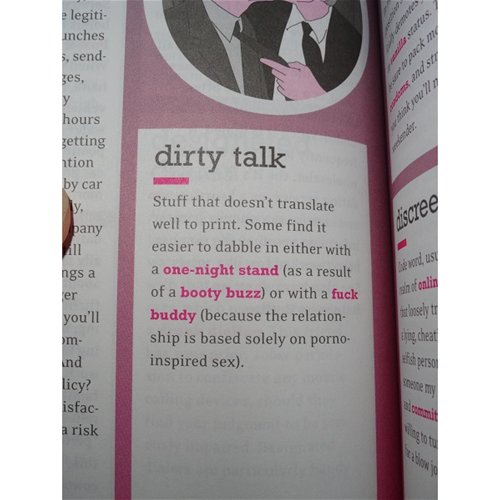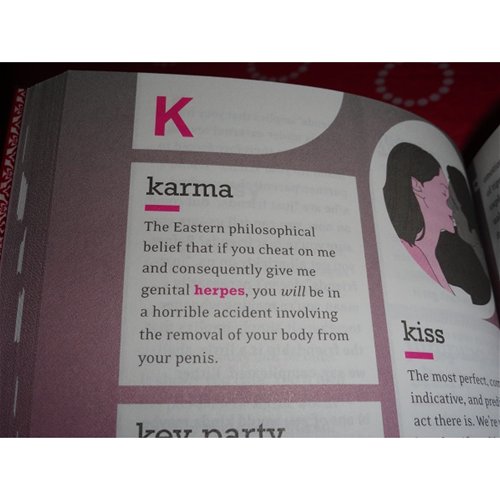 Aside from words, this dictionary also contains some drawn pictures that are very plainly colored with different shades of gray, white, pink and black. While some of the pictures are perfectly innocent looking, there are others that show people in adult situations and some show 'nudity'. While this does make for a fun coffee table book and would be a great conversation starter, I wouldn't advise leaving this around children. Even if they can't read yet, I'm sure a lot of questions would be asked about the pictures in the book.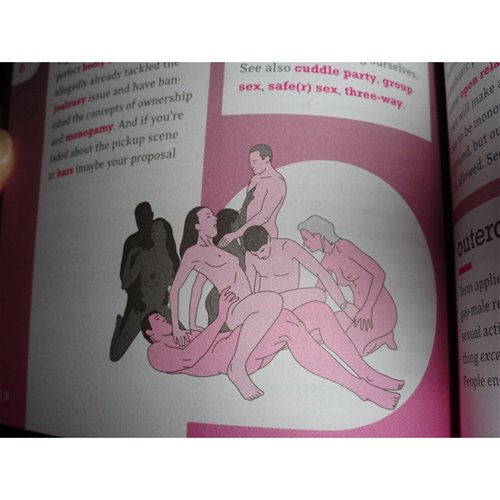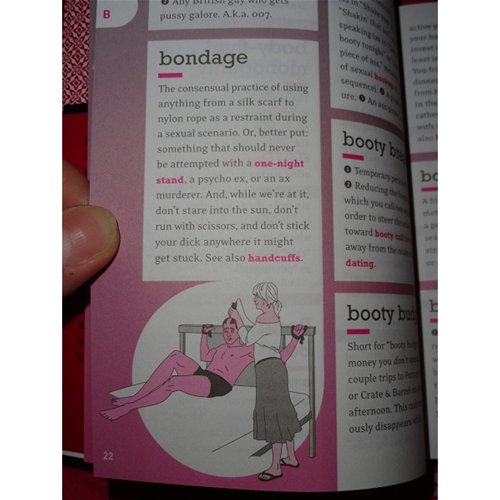 Experience
continued..
This book is easy to randomly pick up and read since it's not separated by chapters, and makes a great conversation piece for adult parties and get-togethers. The size makes it ideal for traveling with as well. Being only 6 1/4" tall, 5 1/8" wide, and 1/2" thick, it should fit in most medium sized purses, but be aware that it's not exactly the most discreet book thanks to the cover, with or without the dust jacket.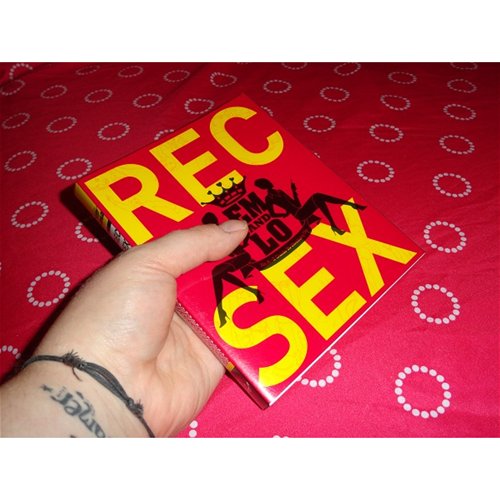 This cute little book was put out in 2006, so it's a little outdated. I think the words and phrases are still relevant, but far more would be added if they were to revise this edition. Em and Lo have written several other books as well, including a few different A-Z books on other sex related topics. On top of writing books, they have also written for several different columns and had a television series that was popular in the UK in 2009.
You don't have to be interested in casual sex to enjoy this book, I never have been, but I'm a word person and can appreciate this comical and informative dictionary. You're sure to learn something new, whether it's a new term or a phrase defined in a way you didn't expect, and it's sure to give a good laugh! Whether you're dating, in a serious relationship, or do enjoy a casual hook up, there's a little something that everyone can relate to contained within it's pages!
Follow-up commentary
2 months after original review
This book is just as comical as ever! It seems like there's something new in it each time you pick it up. It's a great little book to share with friends and is a great conversation starter. It never gets old!
This content is the opinion of the submitting contributor and is not endorsed by EdenFantasys.com

Thank you for viewing
Rec Sex
– book review page!