Doc Johnson UR3 Refresh Powder Review; Keep Your Masturbator Fresh!
Doc Johnson's UR3 Refresh powder is for superior UR3 toy refreshing. It is extremely simple to apply. If you were to wash and dry two UR3 toys, and use the refresh powder with only one of the toys, you would be able to clearly see the difference between the two.
Published:
Pros:
Superior product refreshing, small portable jar.
Cons:
The holes in the twist cap cause the powder to fall out fast.
I was very curious when I seen that there was a UR3 refresh powder. I wanted to know how fresh I could keep my UR3 strokers with this product. The product has been created by the brilliant minds over at Doc Johnson.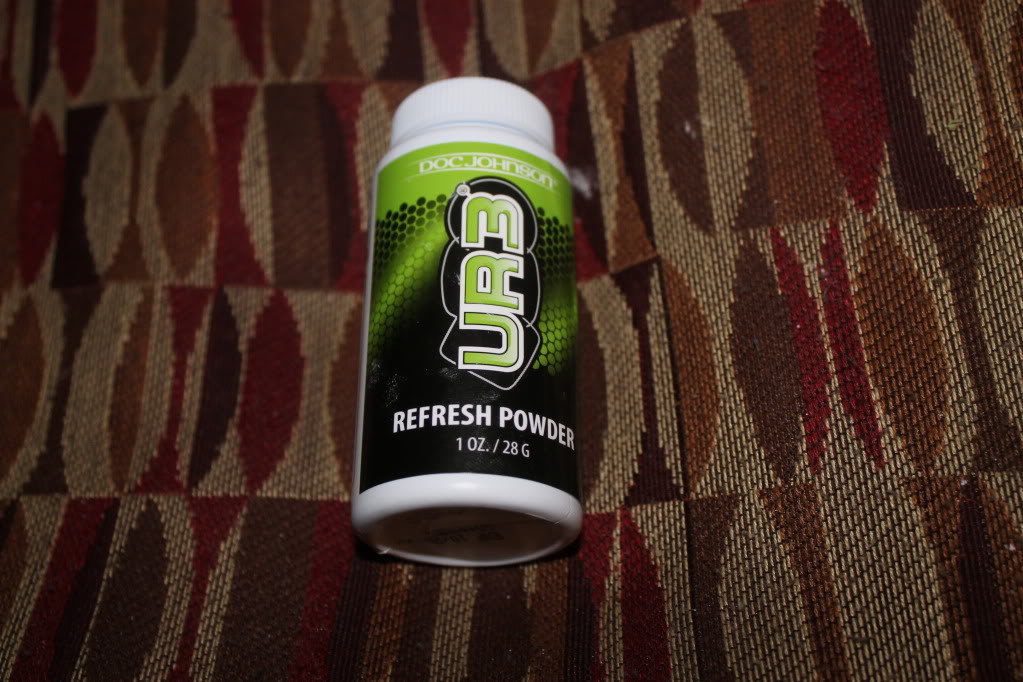 The jar looks like a small aspirin bottle, and it holds one ounce (twenty eight grams) of powder. The jar has a twist-able sprinkle top for easy application. The powder is white, and has the consistency of powdered sugar. This product should only be used with UR3 products. You should let your toys sit for a minimum of twenty four hours in the open air after dusting for maximum freshness. This product is safe for your skin if it ever makes contact, I brushed some on my skin and there were no reactions. If you ingest Doc Johnson's UR3 powder you should call poison control immediately.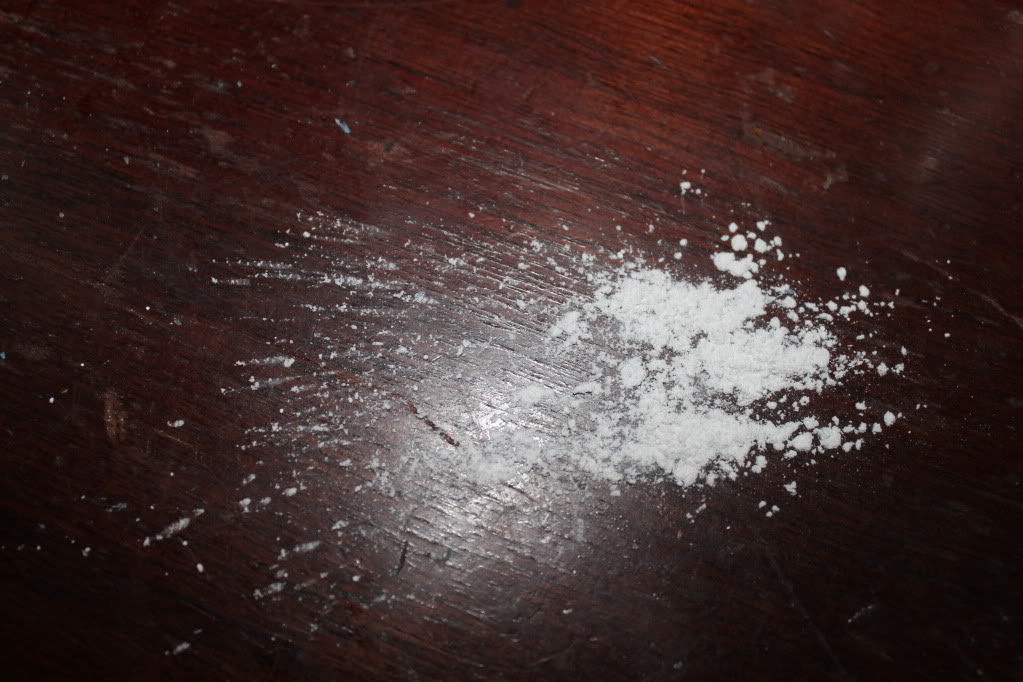 I had to try this product for myself. I used one of my newer UR3 masturbators, and made a BIG mess. I filled my bathroom sink with warm water, gentle hand soap, and let my cloth soak in the water. I fully cleansed my toy with the cloth with short small strokes. Once it was clean I hand dried it with a towel, and let it sit out and air dry for thirty minutes before grabbing my UR3 refresh powder. Remember that it is extremely important to wash, and dry your UR3 toy before applying the refresh powder. I twisted open the cap, and tipped the jar upside down and a large amount of powder spilt out all over my toy, and the table. I dusted the powder all over my masturbator with my hands, and made sure it was spread evenly inside, and out. I smacked the masturbator lightly to make sure any excess powder was not remaining on the toy. The toy seemed to absorb most of the powder. I let the toy sit for twenty four hours and VOILA! I had a fresh masturbator. I can confidently say that my masturbator was fresher that it would have been if just washed with warm water, and soap. I put my masturbator in a cool dark place for optimum storage.
Overall Doc Johnson's UR3 Refresh powder is for superior UR3 toy refreshing. I recommend this powder for anyone who owns a UR3 product.
Follow-up commentary
1 month after original review
I continue to use the UR3 refresh powder with all of my UR3 products. It works way better than cornstarch. The little bottle seems to last a long time, I've barely put a dent into it.

This product was provided free of charge to the reviewer. This review is in compliance with the FTC guidelines.

Thank you for viewing
UR3 refresh powder
review page!