I'd like sprinkles on top!
This is the perfect beauty tool for those looking for a slight shimmer to their day! Instead of the flashy and messy glitter you get in jars or the shimmery lotions that force you to not use your own moisturizers, try this! Although for everyone, I think this is great for a mature adult that still likes to SHINE without appearing unprofessional at their jobs or tacky out with friends and family. So SHINE like you were meant to with this amazing Shimmer Powder Puff!
Published:
Pros:
-Super soft
-Convenient
-Low key, classy shimmer
-Pretty
-Good shelf life
Cons:
-Not flashy glitter if you are looking for something more noticeable.
The Shimmer Powder Puff is a great little puff to keep in your beauty drawer. I was very happy with this purchase, so much so that I went ahead and ordered the one in gold too! I LOVE the idea of keeping the powder INSIDE the poof instead of the mess you get with jars.
Made by www.bellabeauty.net, The Shimmer Puff comes in a 7.5"x3" cardboard box. The box is very lightweight, simple, and pretty. After removing your puff the box would be handy to store it. Because I enjoy its look, I keep it on my shelf in a small open top box instead. Although not really travel friendly in a purse, it would fit nicely in a travel bag.
On the back of the box it states:
"Bella's 'powder puff on a stick' is filled with glistening body powder for an all over sparkly. Just grab the wand and gently poof this fabulous little puff to leave the skin shimmery and beautiful."
Net wt. 3g
Ingredients: mica, titanium dioxide, magnesium silicate, iron oxides
*Made in China*
Once you open the box your puff comes wrapped in a plastic bag. This is great because the outer box has a peep hole and it would be horrible to get this and have glitter everywhere. Well done, Bella! The Shimmer Puff itself is an extremely soft(like a kitten's coat)pink puff on a stick. The stick is wrapped in a black ribbon and has a cute little bow underneath the puff.
The puff measures: 3.5" Diameter and about 1.5" thick.
The stick measures: About 4" Long and 1/4" in Diameter.
Total Length is about 7" Long.
Using the puff itself is extremely easy. When it's freshly out of the box, you'll want to slap it on your palm a couple times till you see powder. After that, it should be ready to go each time you pick it up. Just take the stick and rub the puff over any area of your skin you want to sparkle! If you tap it after the first time, more powder will come out and more sparkles. I personally don't tap it and just rub it around in circles over my arms, chest, and legs if I'm wearing a short skirt.
The sparkles in this are silver, and on pale skin like mine, they don't show up that noticeably. However, I enjoy this fact because I get just enough sparkle for my skin to shimmer when the light glances off my skin: but not so much that I look cheap or in high school. For those with darker skin, I think this would look amazing on you! If you have pale skin and looking for more flashy glitter, this is not for you. Even if you beat the stick against you for an hour, I suspect the glitter will still be toned down.
As to the amount of powder in the puff, I cannot say. So far I've used it a good dozen times without tapping out extra powder and it hasn't given me less results. When I shake it, I don't feel much powder moving around which either means you won't be able to tell OR that there is still a lot in there! Either way, for the price as long as it lasts at least another dozen times, it's well worth it. I will let you know in my follow-up! Hell, with my satisfaction right now, I'd still be happy with this if it stopped working tomorrow!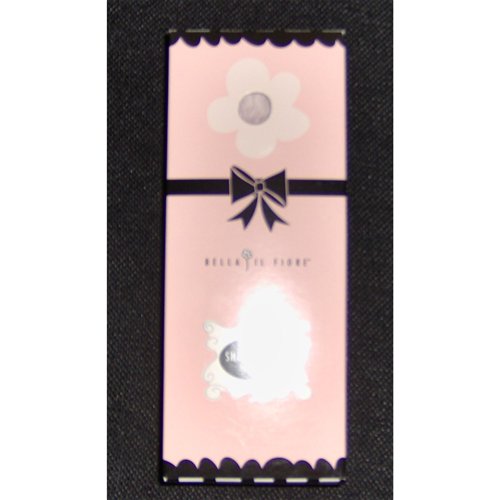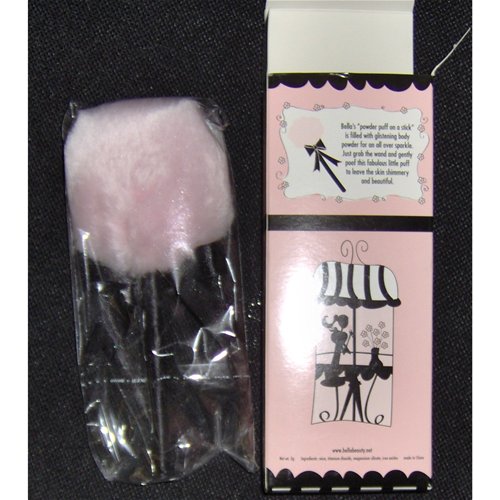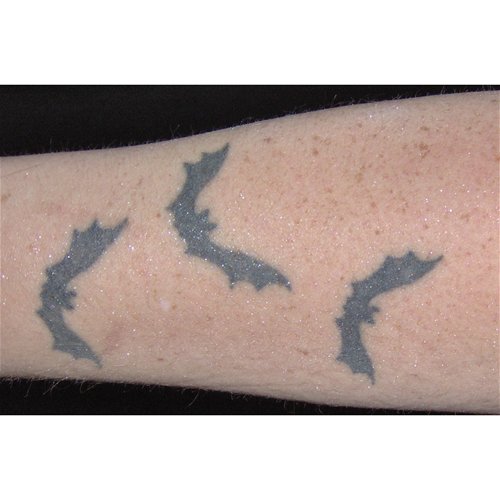 Follow-up commentary
2 months after original review
This hasn't lasted as long as I had hoped. After 2 months of using it about once a week (so about 8 times) it is already hard to get any more glitter out of it. I've been slapping it against my skin trying to get any powder I can out of it, but it's only leaving a slight shine.

Regardless, I still like this item. It may not be worth the price overall, but I enjoyed the effect I got the first 4-6 times. If you're looking for something that is more worth the money, perhaps get a jar of glitter and use the puff to apply with.
This content is the opinion of the submitting contributor and is not endorsed by EdenFantasys.com

Thank you for viewing
Shimmer powder puff
review page!