Sexy, Not Orgasmic
I would recommend the Sensua thong to anyone who is looking for a thong that is sexy and different. The lace and pearls are both very soft and comfortable to wear. My husband found them to be very attractive. If you're looking for more: a pair of panties that will turn you on while wearing them, that will caress you in all the right places as you sit, walk, cross and uncross your legs, etc., then you may be disappointed.
Published:
Pros:
Soft, Comfortable, Sexy
Cons:
Have to hand wash, Didn't give me anything more than a cloth thong would
I wanted to try these after having read somewhat conflicting reviews on Eden and more favorable reviews of a similar product, the Bracli pearl thong, online. The idea was very appealing to me; having two strands of pearls nestled between my inner and outer lips caressing my clit as I walk, sit, wiggle myself into a sensual state of bliss for my own benefit or as a nice surprise for my husband. What I got was a very sexy pair of thongs that can be worn at the office and taken into bed later that night. Versatile, I'll give them that. Did they meet me sensual expectations? No.
The thong came in a white, somewhat sturdy, what seemed to be covered in some sort of clear shiny material cardboard box that was not very subtle as you can see by the picture.
Front of box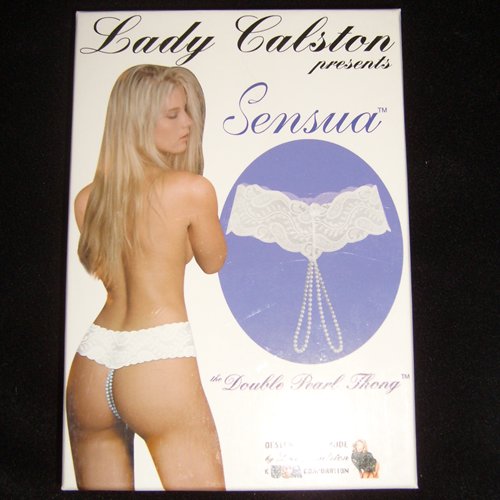 Back of box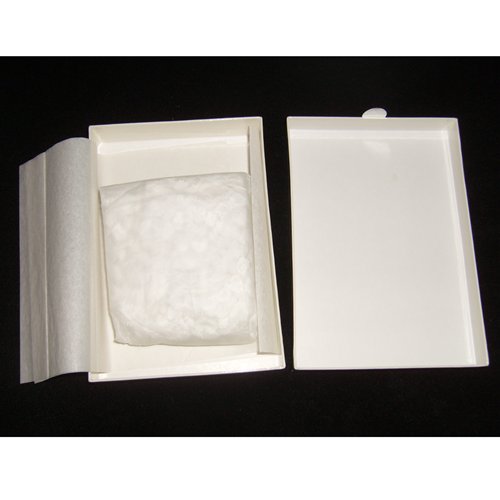 Inside of box - thong wrapped in white tissue paper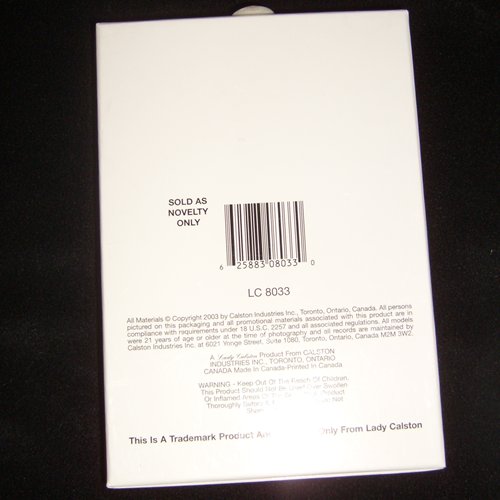 The thong is made of 80% nylon and 20% cotton and should be hand washed only. The packaging recommends washing the product thoroughly before and after each use to avoid inflamed areas of the skin and to not share with others. The lace quality is middle of the road. It is soft on the skin, stretches nicely, lays flat and stays that way on the hips once put in place. The seams are in the front and back of the thong. The lace is approximately 2 1/2" wide all the way around except for in the front where it reaches a maximum width of 4" in the center.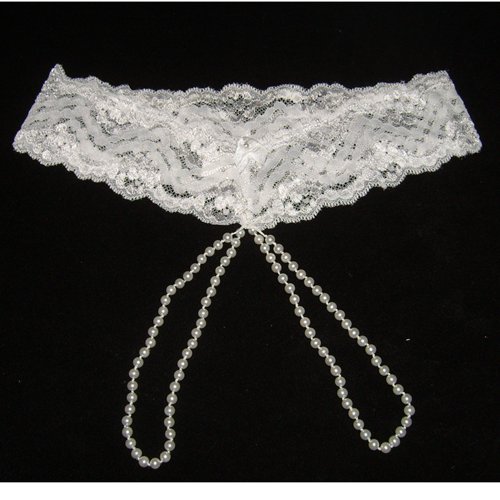 Center of thong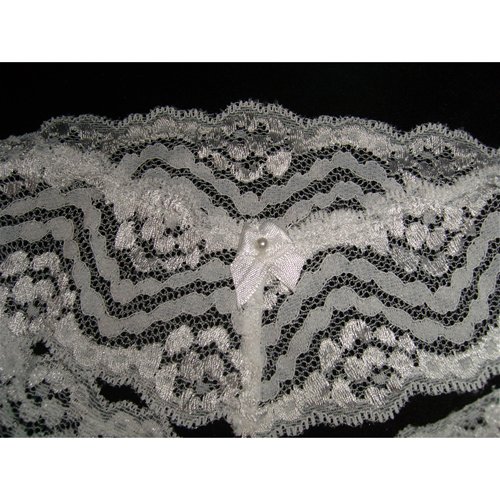 The thong measures about 12 1/2" across at the widest part while lying flat. I was able to stretch it to just over 17" but that was maxed out and I imagine it would be uncomfortable to wear when stretched that much.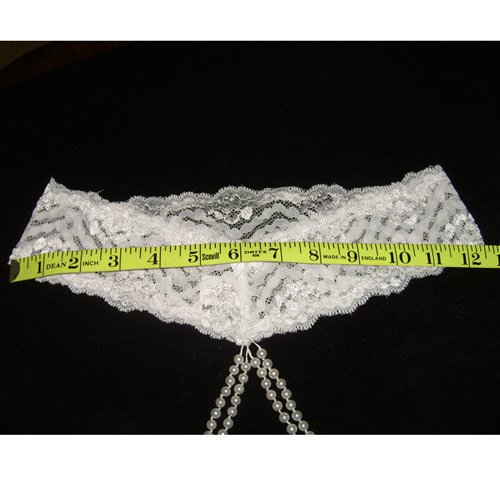 The size is listed as "R". From what information I could find online about this sizing, "R" is for regular and covers sizes 4 - 12. I am a size 4/6 and this fit me perfectly. I can't imagine it being comfortable on someone who is closer to a size 12.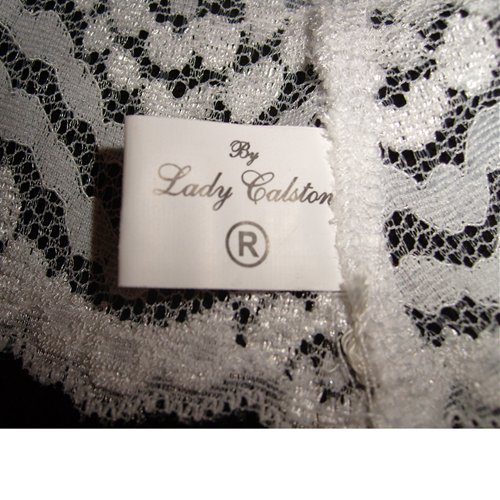 The thong has two strands of "pearls". I wasn't able to find information on the material of the pearls but I'm guessing they are not real and are made out of some sort of plastic-like material. They were very comfortable to wear with no sharp seams or hard nubs or any of that. The strands are approximately 13" long from front to back. The strands did seem to be slightly long for me. I just had to pull the thong up a little further on my hips to have them fit snugly and not hang loose.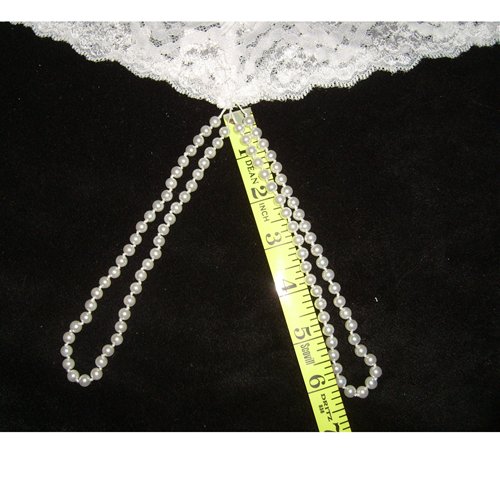 The pearls are on a string that is not stretchy and separated by small knots in the string.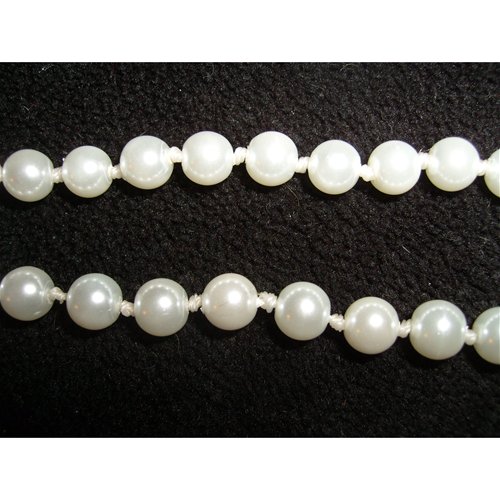 Experience
My husband thinks they were very attractive and likes the idea of me wearing them all day under my clothes as a secret, sexy surprise. He also enjoyed me wearing them to bed and during sex. The two separate pearl strands make it easy to move and manipulate them for oral and PIV (penis in vagina) sex. My husband said that during oral they pearls held my lips together, presenting them nicely to him. During PIV sex he said he could feel the beads on the shaft of his penis. He said it was different, not painful or necessarily good, but just different. He said they felt smooth rubbing up against him. I would agree with the "different" feeling during oral and PIV sex. It wasn't bad at all, but not something I'm dying to try again either.

When I wear them around the house and to work I don't get any kind of extra sensation from the pearls rubbing my lady bits. They are comfortable to wear with loose fitting pants or skirts, more so than I thought they would be, but I forget I have them on. It's as if I'm just wearing a regular cloth thong. I tried to wear them one day with tight fitting jeans and had to take them off as the pearls push my inner lips together. Because of this they were rubbing uncomfortably on the seam of my jeans. I do feel sexy in them though and like letting my husband see them in the morning before I'm off to work so he has something to think about all day!

From what I've read, the Bracli is apparently the original pearl thong and is a better quality and provides a better experience because it is made of real pearls and high end materials. It may be a case of you really do get what you pay for. As for the Sensua White, if you want a pair of sexy thongs that you can wear for different occasions go for it! If you want them for the sensual experience the pearls promise, you're taking a chance.
Follow-up commentary
2 months after original review
I struggle with how to rate these because I love them as just a regular old thong. On the other hand the tingling pearls don't result in orgasmic bliss for me like the Descriptive Review states. I rated them with "I still don't like" because I think they are marketed to provide stimulation and not just to be lingerie. As with anything, this is all dependent on personal preference and how our bodies respond to stimuli. The Sensua White Thong lives in my panty drawer and is one of my sexy thong options when getting dressed for the day or a night out. It's lingerie to me, nothing more. I'm OK with that now; I just had expectations for more in the beginning.
This product was provided free of charge to the reviewer. This review is in compliance with the FTC guidelines.

Thank you for viewing
Sensua white
– body jewelry review page!