This was so not what I expected.
This is a cheap plastic massager that is shaped like a stone. It is very lightweight and shaped to fit a hand comfortably. It has two speeds and is a bit on the loud side. If you add lotion or oil it is almost impossible to hold onto. I would not recommend this product to anyone.
Published:
Pros:
It's a massager, it fits in my hand
Cons:
Cheap plastic
I received this the other day, and when I found out I was getting a massage stone I was excited. Then I received the box, and it is just a little plastic, vibrating massage stone wanna-be. Talk about disappointing. This has two speeds, but I am unable to tell the difference between either speed. The noise level is higher than I would like it to be as well. There was no smell to this massager, but it is ergonomically shaped so holding it as you massage yourself or your partner is comfortable for any length of time. It is small enough to fit in the palm of my hand without hanging over and my hand is typical of most women's hands. (Sorry, I have no measuring devices in my home right now or I would include measurements.)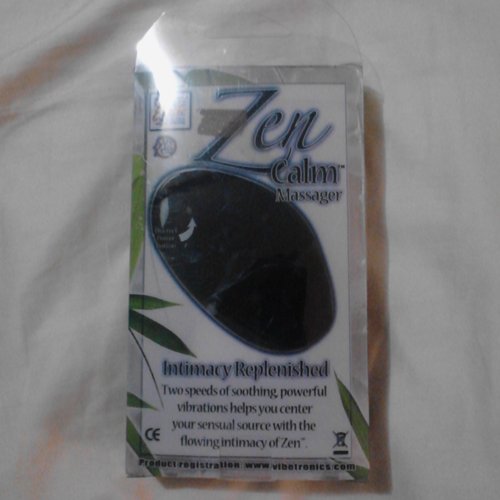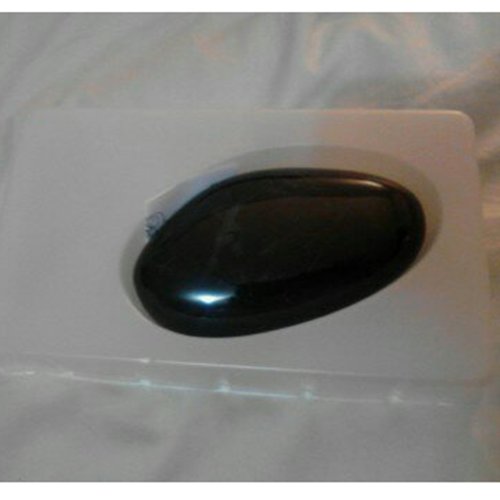 It arrived in a small plastic box with a description on the box that said "Zen Calm massager, soothing vibrations." There was a small piece of paper included with instructions on how to put the batteries inside the device. It was very simple to remove the back and put two triple A batteries in it. I tried this dry and it slides nicely over clothes but not so much on skin, and let's face it: when we give or get a massage bare is better. I tried this with massaging lotion but it made the stone too slippery to hold on to. My husband did enjoy his massage if his snoring was any indication; obviously neither the noise nor the vibrations disturbed him enough to keep him awake either.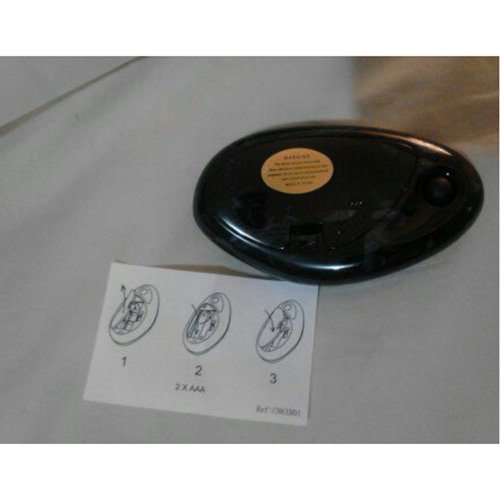 I am still waiting for my massage and I may be an old lady before it happens so I will finish my review based on my experience with this toy. As the one giving the massage I did not like this vibrating massager. It numbed my hand after a short period of time making it uncomfortable to continue, and it was very cheaply made. Once I added lotion it was too slippery to continue. I would not recommend using massage oil as it could get into the battery cover and damage it (not to mention it would be even harder to hang onto if you used oil). I will not be using this again unless I just want to use it over clothing on myself. I was very dissatisfied with this product.
This product was provided free of charge to the reviewer. This review is in compliance with the FTC guidelines.

Thank you for viewing
Zen calm grey marble massager
– vibrating head massager review page!