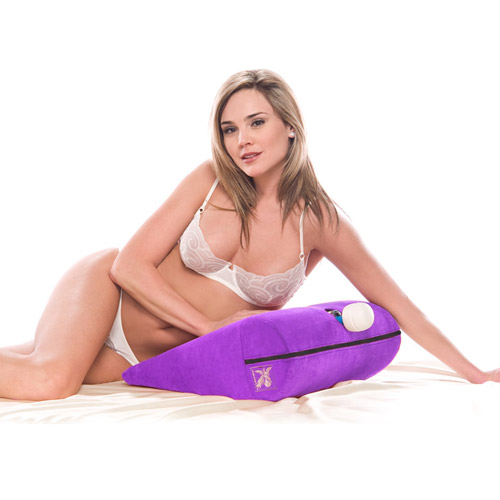 Liberator Axis Hitachi
Position pillow
by Liberator Bedroom Adventure Gear
All-'Axis' Baby
It's Liberator. There's not much more you can say in terms of quality. Not to mention the fact that it's versatile, easy to use, easy to clean. A worthwhile investment for anyone.
Published:
Pros
Well-made, lots of positions, hands-free play
Cons
It didn't come WITH the wand??? Can that be a con?
Nothing screams "Bedroom Adventure" like Liberator; and no toy will have you screaming like a Hitachi. Liberator, being the innovative creators that they are, have decided to combine the two to create a delightful sex and masturbation aid. I received the Axis Hitachi in purple. It's a very deep, almost royal hue of purple.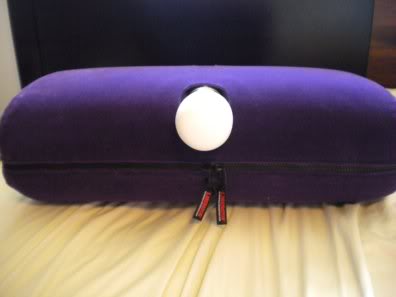 It is 20 inches in length, and 20 inches in width at the top. The top is wider than the bottom. There is nothing about this product that is not well-made. The stitching is very secure, the zippers are heavy duty, the nylon cover is flawless to protect your foam, the micro-suede cover is soft and perfect. There are holes to insert your wand and to pull out the cord (please see the video for the visual). There is a window on the top that shows the controls and gives you easy access to your controls (that is about the height of a MiMi).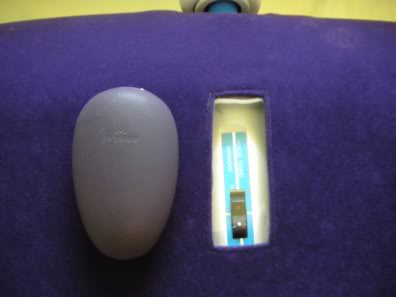 To care for your Liberator, you can wash your cover in cold water. I hang mine up to dry to avoid damage to both the material and the stitching. I don't know that it will actually damage it, but I say better safe than sorry! If fluids seep onto the nylon cover of the foam, simply wipe it down with a warm washcloth. There is no need to put this in the washer, but you can if you choose; however, you risk something staining or damaging your foam during the laundering. The micro-suede cover will collect lint or hair, but you can always use a lint brush to remove it.
So, now that the basics are out of the way, you want to know how you can
use
your gear, right? Well, there's quite a few positions you can use with this! Almost all the positions will work solo, but some of them work really well for couple sex.
One way to use this is between your thighs. This position is nice because it allows you to use your legs to press the wand to your genitals. This is also nice because if you're using a vibrator internally, the pillow will help keep it in place.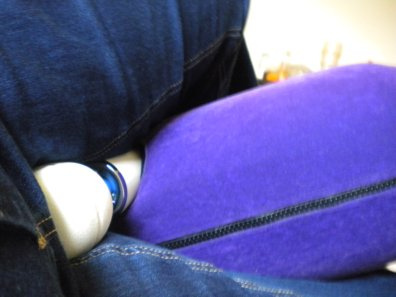 You can also lay on your back with it propped between your legs. This too can help you keep a vibe in place.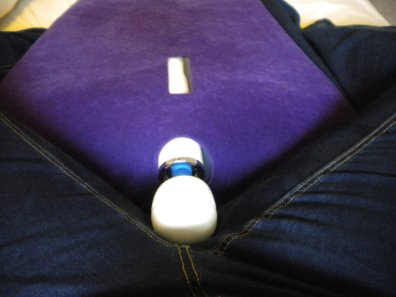 You can sit on it with the Axis in front of you or underneath you.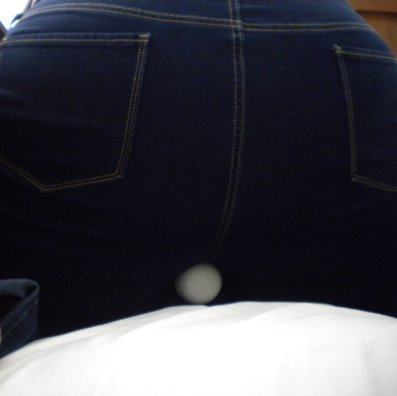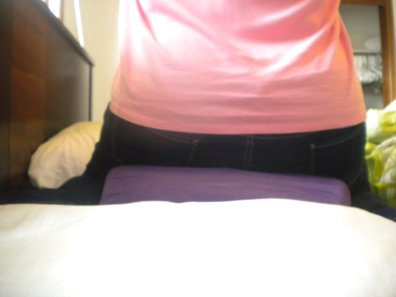 You can also position it underneath you and lean forward for rear entry positions.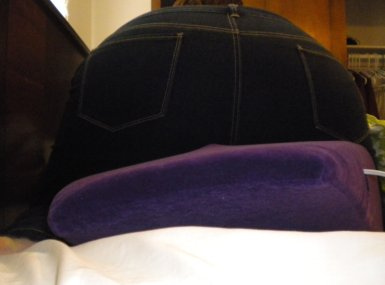 Another rear entry position you can do is to position it under your hips and lay prone over it, but that was really difficult to photograph.
Oh, FELLAS! Don't think that you're left out of this fun. Besides being able to have your way with your partner, it can ALSO.... FIT. YOUR. FLESHLIGHT. Oh yes, and here's the proof.
Tera Patrick
was gracious enough to assist me in this demonstration.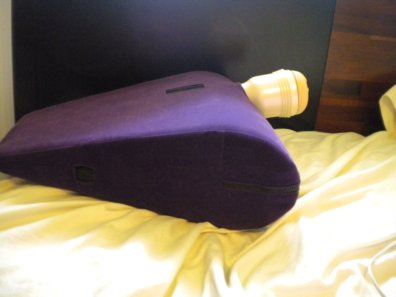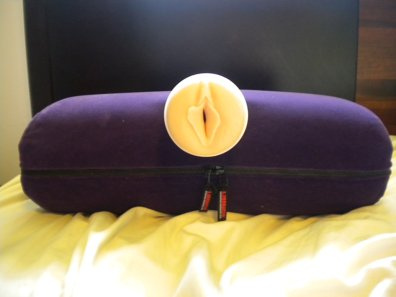 Needless to say, this is a gorgeous piece of equipment that can have a home in anyone's collection!
Follow-up commentary
7 months after original review
I still like this pillow a lot, but mostly for other purposes. This primarily gets used as a laptop pillow. The angle is pretty much perfect for that. Sometimes I still use it with my Hitachi, but the Hitachi gets more action when handheld by Mr.

This product was provided free of charge to the reviewer. This review is in compliance with the FTC guidelines.
Thank you for viewing
Liberator Axis Hitachi
review page!