Good To Use On Who?
I would buy this as a gag gift for beginners looking to spice things up, just to let them sink their toes in the water. Most of the things in this kit will be going into the trash. It kind of gives you sample of a few different things out there. Considering the price I knew I couldn't expect too much from it. All in all, it wasn't bad, but it wasn't the best either.
Published:
Pros:
Cute chapstick
Decent mints
Cons:
Nasty taste on a few products
Tongue vibrator falls off
I wasn't positive who this kit would be for, it clearly says 'for her'. After getting it and checking it out, it is meant to be used 'on her'. This kit contained 5 different items, I'm going to go into a little bit more detail about each item below. This kit was nothing spectacular or mind blowing. If I had to take it or leave it, I would definitely leave it. It could be better made, but then I guess the price wouldn't be what it is either.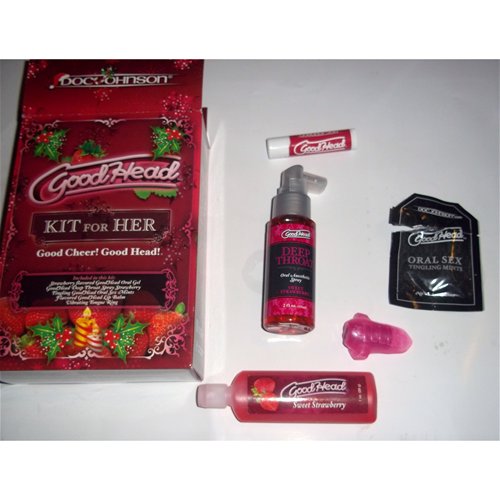 1 fl.oz strawberry flavored oral gel- This stuff tastes almost like a few of the items you would find in the candy aisle. It is very sticky and messy. The taste wasn't appealing at all and it has way to much sugar. Even after we cleaned all of it off of us with some light soap and water, I could still smell all of the sugar. It didn't even really smell like strawberries, just sugar. The taste had a hint of strawberry but not much at all. We both put a little bit of the gel on each other and tried it and ended up cleaning it off and putting it to the side.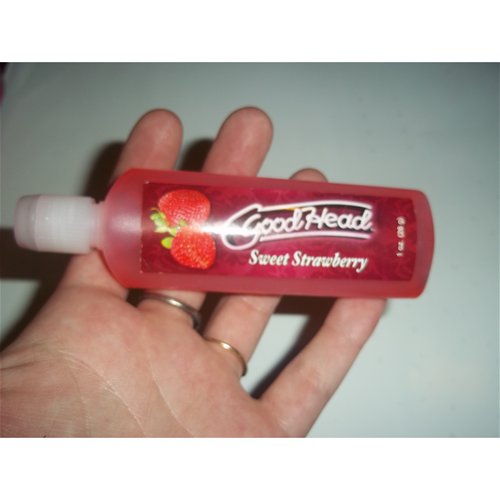 2 fl. oz strawberry deep throat spray- This is a regular oral throat spray. It tasted like Cloraseptic, with a hint of strawberry. I felt like i was a kid spraying down my throat again. It numbed my mouth for a minute but didn't last long at all. This spray really confused me, it is clearly stated (once you open it) that it is for her. Last time I checked my husband didn't need to deep throat me. I guess this is just an added present thrown in for him.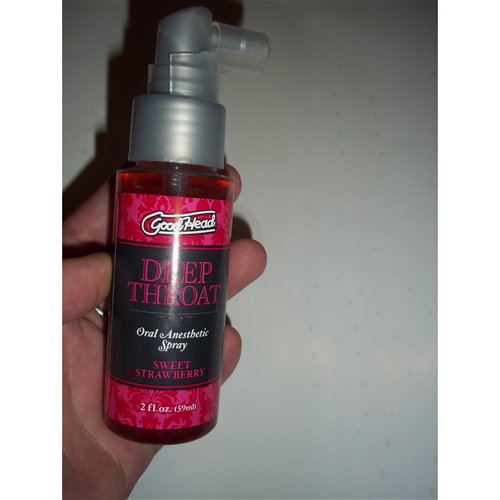 4 pack of tingling oral sex mints- I wasn't aware these were meant to be 'tingling' mints. They didn't tingle for either of us, just had a strong mint flavor. They are pretty small, normal, everyday mints.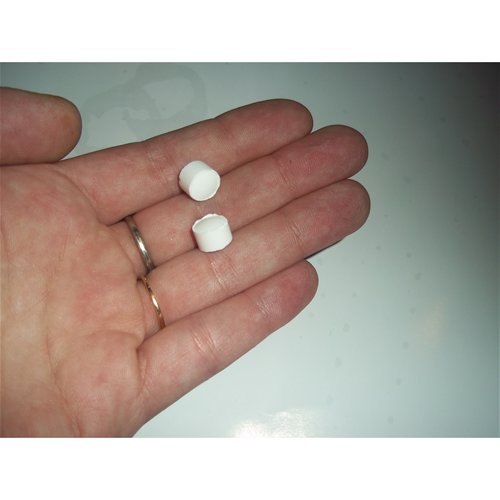 Flavored Lip Balm- This is the only thing I would keep out of the whole kit. It's not as flavored as they say it is, more like scented. It's very moisturizing and is also SPF 15. It came with a wrapper around it that says 'Good Head' fit perfectly into the outline of a penis, which would be awesome if I wasn't a mom of 2 boys. I want to avoid those questions from a 5 year old.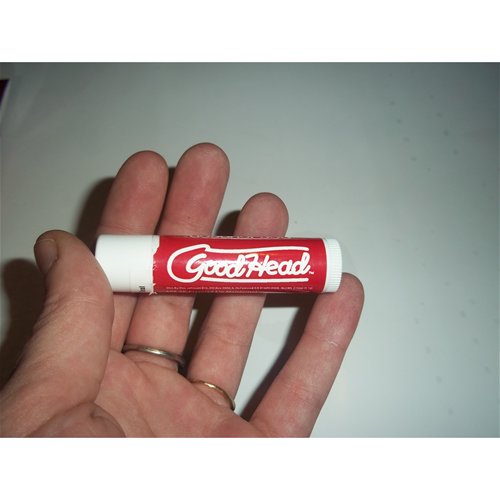 Vibrating tongue ring- It came with batteries, and is made out of TPR silicone. I think this is a one time use thing. There is really not a good way to clean it or change the batteries. The vibrations weren't very strong but I wasn't expecting too much from it. My partner had a hard time getting it to stay on his tongue even while holding it back with his teeth like it suggested. It has a curved tip on the end of the tongue. The switch was very tiny and he turned it off a few times during the act. It was just a hassle, he eventually just gave up and ate it the old fashioned way.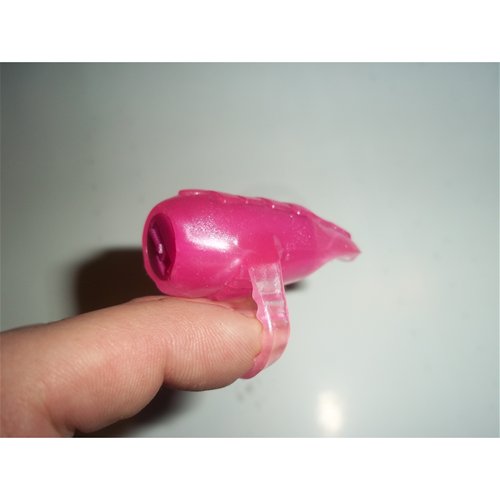 This product was provided free of charge to the reviewer. This review is in compliance with the FTC guidelines.

Thank you for viewing
Good Head xmas kit for her
– massage kit review page!