A Sad Discontinuation.
This gorgeous cinch by Escante definitely added to our bedroom excitement. It was simple to put on, durable and strong, and quite sexy to boot. It's also quite sexy under clothing.

The only sad thing is that it's discontinued now.
Published:
Pros:
Sexy, slimming, effective, easy to put on.
Cons:
Discontinued.
Before I start, I must sadly remark (as the title might hint) that this product has since been discontinued. I will give my opinions on that and offer similar products that you might enjoy in its place.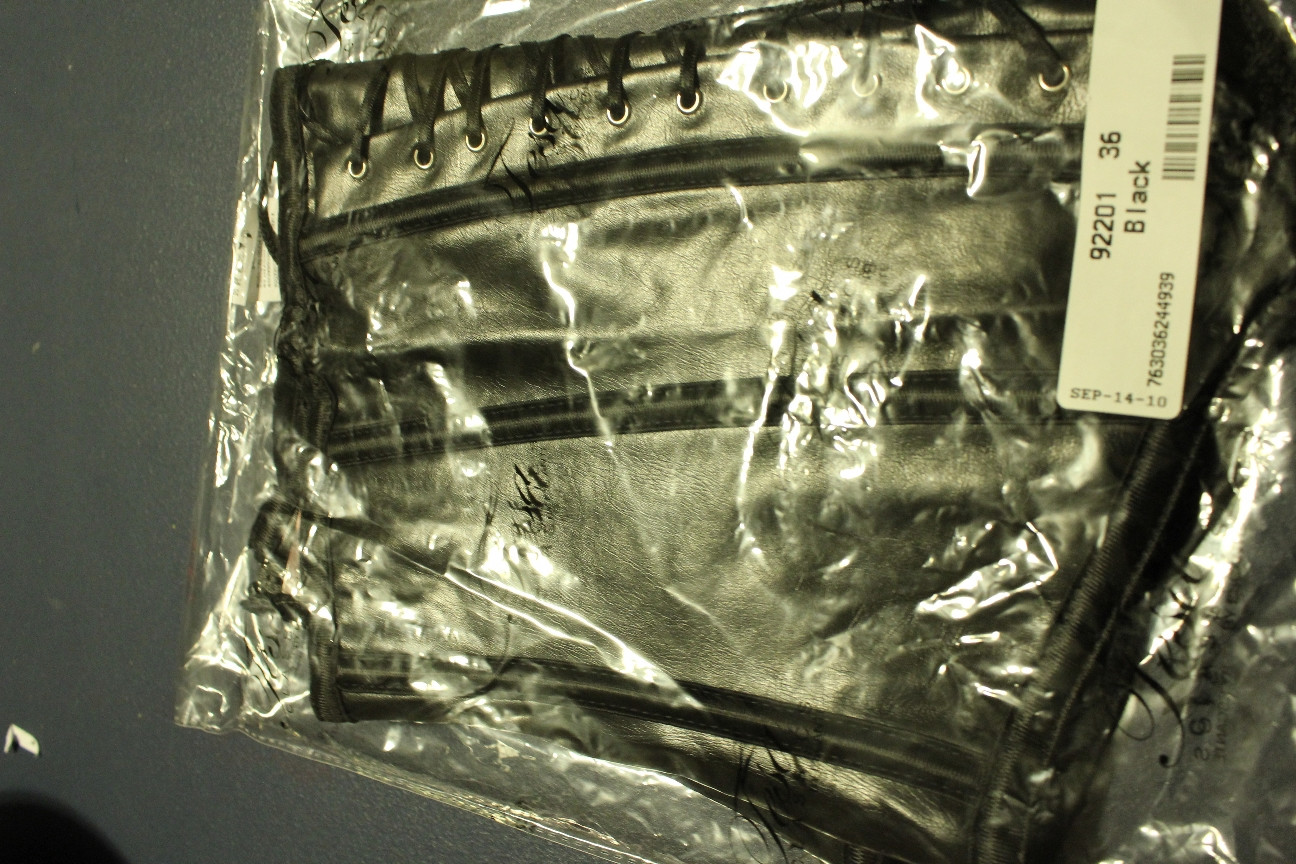 The cinch in its packaging.
Escante's side-zip waist cincher is an adorable piece that I ordered for my girlfriend a while back. It arrives in a flat clear plastic bag with no real purpose to it (it's recyclable but not really usable as storage; much better to just keep it in a drawer or something of that sort). We ordered it in size 36. The piece is simple and attractive, all black and made of PVC with stretchy polyester accents. The front has a lace-up top that doesn't require any preparation. That is, it comes laced and stays that way. The side opens via a zipper for easy donning. All around the cinch there are bits of plastic boning that is covered by the polyester vertical stripes.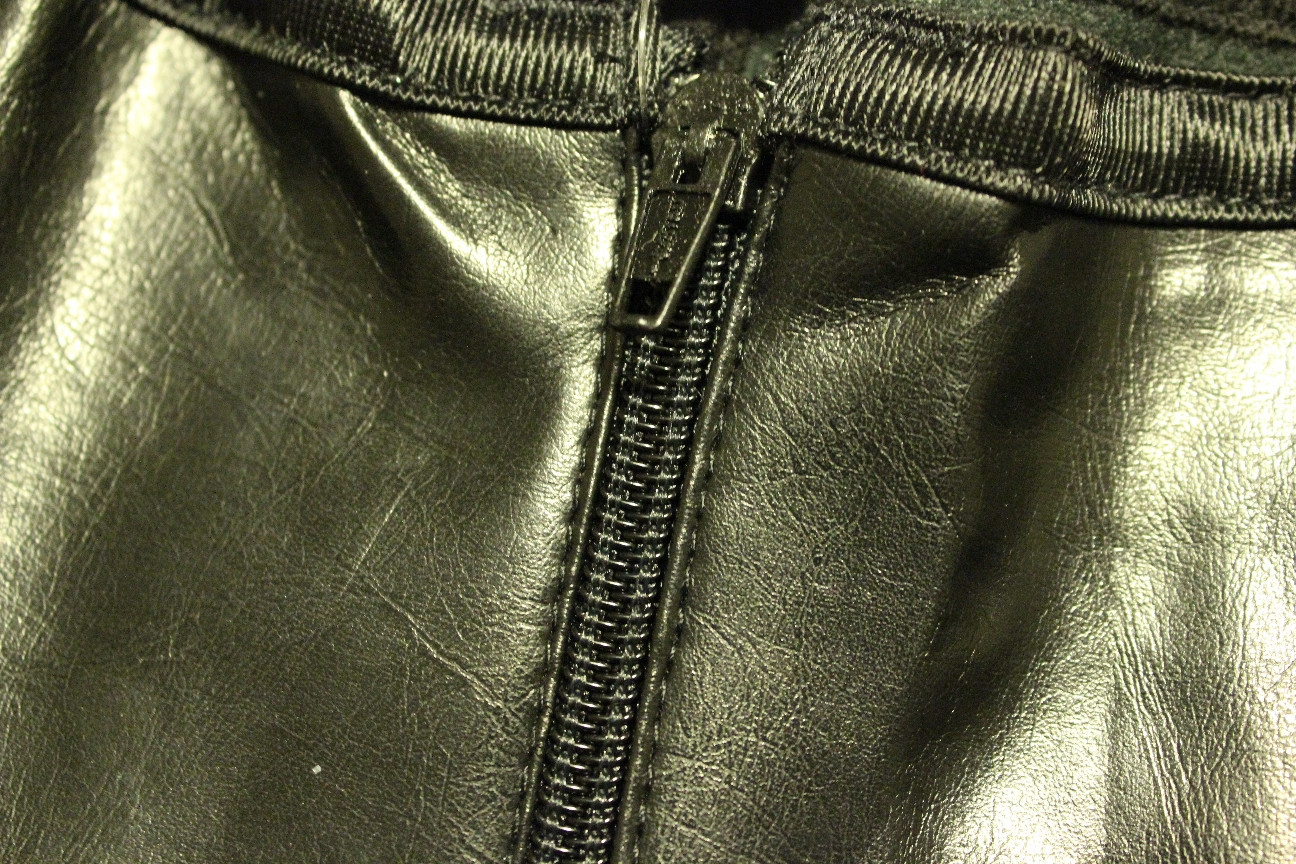 Zipper detail.
In terms of wearing it, you simply unzip the side, fit it around you, and put it on. No lace-up like a corset, no clamps like a bra. While I find it detracts gently from the sex appeal, it definitely makes it more utilitarian. Plus, it's still quite sexy overall.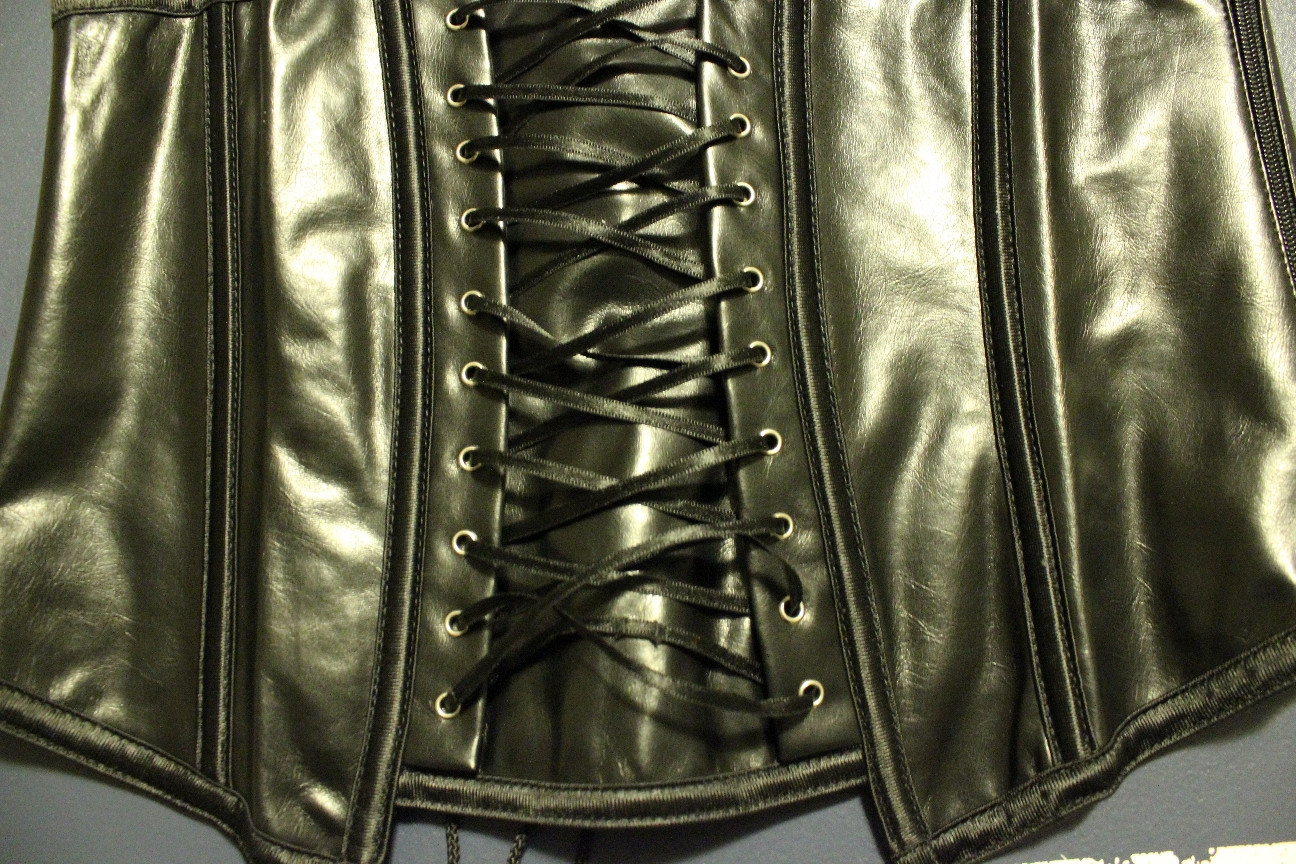 Front.
As for the slimming effect, this is perfect. Although my girlfriend is what you'd call average body type I guess, it had a decent trim feel on her and made her look skinnier (not that she needed to be, per se). It pairs very well with other lingerie and has a slight wet look to it, making it optimum for pairing with other wet look products.
Cleaning it might be a bit of a nightmare. Wiping it down gently by hand is the best option as the material is not suited for the washer. Having said that, cinches don't get as dirty as other things do so cleaning up shouldn't be a frequent chore.
As for the issue of discontinuation, it is true. Sadly Escante or Eden has stopped making/carrying this cinch, and so it's off the market at least here. Having said that, Eden still offers a number of gorgeous replacements/alternatives you can sink your teeth into. I'll link them at the end in the similar products category.
Experience
It had a gorgeous slimming effect on the girlfriend and looked great with wet look type lingerie. It's black so it goes with basically anything. It was quite durable when we played with it on.
This content is the opinion of the submitting contributor and is not endorsed by EdenFantasys.com

Thank you for viewing
Side-zip waist cincher
review page!