Classic Pantyhose
The sheer pantyhose are somewhat of a disappointment, but at least they are really cheap. These pantyhose will match just about anything with their simply basic design, but they are very delicate. These are only available in one size fits all, so there is no way it will fit everyone. Overall, these stockings are only worth three stars.
Published:
Pros:
Match just about anything, cheap price, and simple design.
Cons:
Very delicate, not available in plus size, not going to fit all sizes, and will need replaced soon.
Function
Sheer pantyhose by Baci Lingerie are available in Nude and White. Pantyhose (tights) are mostly considered a garment for females, but everyone can wear them. Some of the reasons you might wear pantyhose are modesty, frigid weather, and certain activities. These activities are horseback riding and fishing. They are worn during horseback riding so a jockey can easily glide his body where he needs too. Fisherman often wear pantyhose to protect themselves against Jellyfish.
I wouldn't trust these pantyhose to protect you from Jellyfish (only because who knows how well that works), but for all over reasons these should be very functional.
Material
These sheer pantyhose are made of 100% nylon. This nylon is extremely delicate and more so then other nylon's I have come across. These nylon pantyhose are the quality of the free stockings you can get at the shoe store for trying on shoes. The material is thin, sheer, and doesn't have a lot of stretch. This nylon is light and airy, but there are issues with some women and nylon. When pantyhose are too tight, they put pressure on the opening of the urethra. Nylon isn't absorbent so, it puts you at risk for UTI's. Nylon can trap bacteria and warm the genital area contributing to yeast infections in users. Bacteria Vaginosis has also been linked to wearing pantyhose.
These pantyhose should be hand washed in cold water and line dried. I would do exactly what the instructions say for these pantyhose because of the extremely thin material. It's delicate and will run easily. [|Dona's Lingerie Wash] is what I use to hand wash everything. My favorite scent is Acai!
Design
The sheer pantyhose are very simple. They start off as thick waistband of folded nylon. There is a seam running from the top of the waist band to the back of the waist band and it goes through the crotch. The stockings are completely sheer and solid all the way down to the toes. There is a seam to help you place your toes properly. There is no change in the color of these stockings all the way down. They are very basic.
Quality
Baci Lingerie surely didn't make these pantyhose to last. Pantyhose in general are a delicate garment, but these are even more so then any other pair I have ever seen before. The quality of these is just as basic as the design. It's not awful, but Baci did nothing to reenforce these pantyhose. These could run as you are putting them on.
Size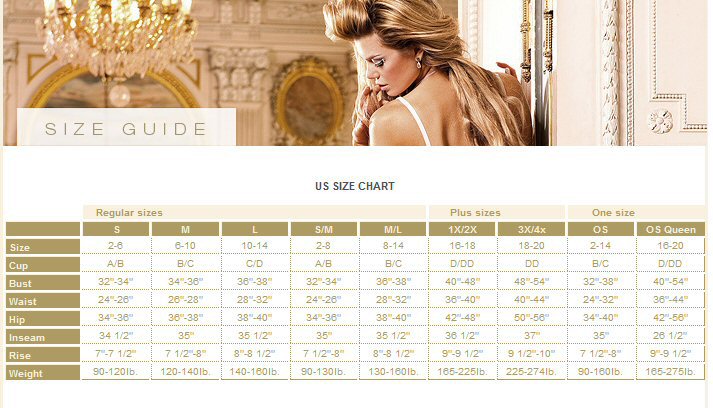 Sheer pantyhose are only available in one size fits all, but we all know how true that is. The size chart claims that one size fits everyone 90-160lbs. Which would be a dress size of 2-14 and hips of 34-40". (The rest of your measurements are irrelevant.)
Experience
Measurements of garment (laid flat)
Hip Band- 8"- 15"
Top hip band to bottom of crotch- 10"
Thickest for thighs- 4"-10"
My Sizes
Dress 13
Hips 42
Thickest thighs 26"
Hips to toes 34"
Weight 160-170lbs
These pantyhose almost fit me. My issue with them is that when I put them on I bunch them up to the toes and pull them up. Then once they are on to about mid thigh I pinch the nylon material and pull up little by little. This slowly stretches and brings up the hip band. Well, my thighs and butt area is too full for these. I can pull them up so they do fit to my hips, but part of my crack is showing, which isn't sexy. The crotch part sags down too far and rubs my thighs.
Pictures
Pantyhose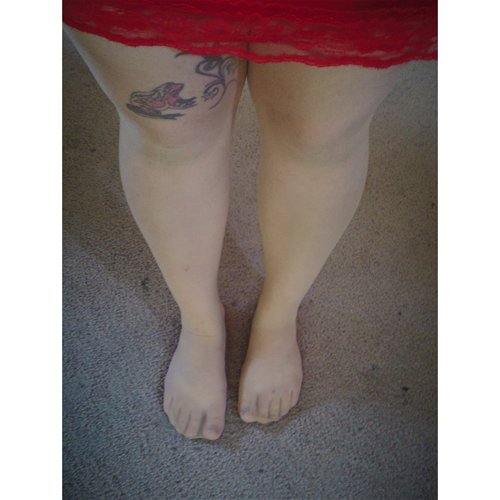 Toe Seam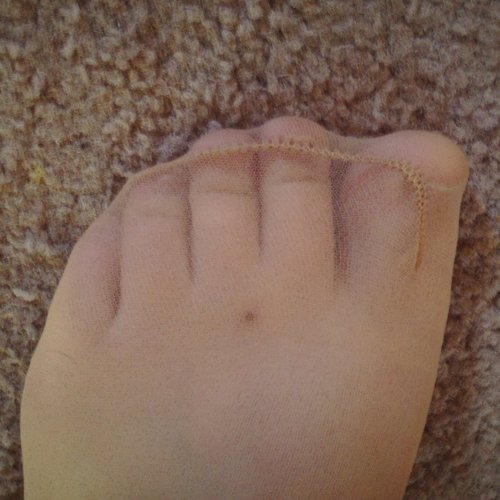 Best Fit
Dress 2-8
Hips 34-38
Weight 90-130lbs
Pairing Options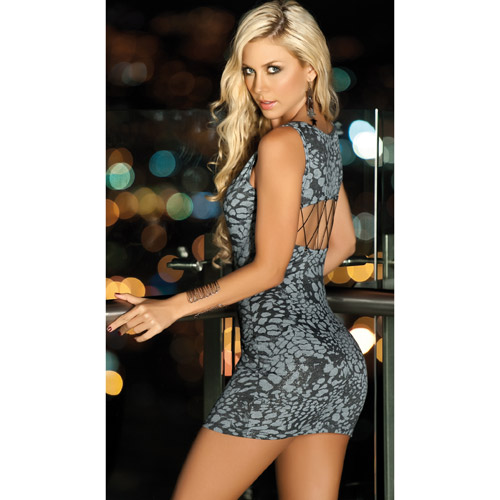 Grey Spotted Dress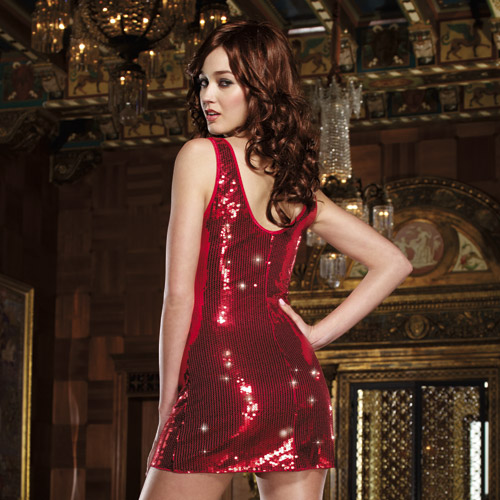 Ruby Sequin Dress
Overall
Overall, I am giving these stockings 3 stars. For being one size fits all, they are pretty small. The material is thin and really delicate. They are functional, but only for the select few sizes who can wear them.
This content is the opinion of the submitting contributor and is not endorsed by EdenFantasys.com

Thank you for viewing
Baci sheer pantyhose
– hosiery review page!