Lolita's Folly...
My sexy new panties cost me $32.99. They are the only item I am able to wear. The bra has been given to a friend of mine and she loves it. She is also a 36B. I am keeping the waist cincher, and its plastic boning, for wear with other outfits. I am not sure if I actually will, but the option is there. I am very unhappy with the low quality material and believe it is not worth the price of the set.
Published:
Pros:
Love the panties.
Stockings are nice.
Beautiful accent ribbon.
Cons:
Cheap material.
Will not fit people over size 8.
Accents figure flaws.
I am not plagiarizing my earlier review of the Bra, cincher and panty set. I purchased these at the same time and had no idea they were pretty much the same outfit with a few different design details.

The Lolita set arrived on a black, plastic hanger inside a clear plastic bag. The material is 91% Nylon and 9% Elastic. It is a thin, see through fine-holed mesh. It reminds me of the fishnets used for baby goldfish. There is a good amount of stretch to the material, but no support. The color is a very washed-out, light pink and the trim is black.

I ordered a large after reading the sizing chart for Music Legs. The bra will fit up to a 36-38C, however that may be a maximum. I am a 43D and it did not come close, even with all the stretch in the material. It has small under wires but the material and design offers no breast support for larger breasts. There are two hooks in the back.

The waist 'cincher' is very stretchy and even though there are hook and eye strips for closure, I was able to slide it up over my 40" hips. It was a bit tight, but possible without damaging the material. My waist is 29" and this could fit up to a 36-38" waist and still look okay. You will not hide any figure flaws, such as a tummy pooch, love handles, etc. This emphasizes my stomach and small love handles in a very unattractive manner.There are permanent garter straps attached to the garment. The ribbon is very attractive, the pink satin ribbon is threaded through a black ribbon--resembling a waistband on jeans with a belt. The ribbon is in its own bag and is unattached to the cincher.

The panties are super sexy and even though I refuse to ever wear a thong, I love these and will get used to the strappy back eventually. My husband rises to attention each and every time he sees them on me. I really enjoy wearing these with the Paisley Corset. These panties do have a small panty liner. I included a picture of the back of the panties at the bottom of my review. These panties are about maxed out size-wise. I have 40" hips.

The stockings are thin but very silky. I do enjoy wearing them, but they need garters! The tops will fit up to a 20" thigh. My thigh is a bit larger than that and they ended up cutting into my skin and rolling.

Wash the outfit in a lingerie bag. You can toss it in the washer but use warm water and do NOT throw it in the dryer--you will melt it into nothing. Air drying is the only option. This material is very flimsy and cheap looking. It is soft and comfortable, especially in the summer. Expect snags to occur. I was seriously disappointed with the material's cheap look and the overall fit is just not satisfactory. Keep in mind, this is with my body tpe--it may look really cute on you as long as you are about 2-3 inches below the chart.

I do wear the panties with other lingerie. The 'cincher' has been worn over my fishnet chemises but was removed upon looking in the mirror. It picked up every flaw I have and magnified them. Just not a good look!

This set will easily fit into a drawer, can be hung in the closet or packed in the plastic bag they arrived in. This is an easy set for travel and can be worn under your clothing. I would personally recommend saving your money for a better quality item.
Experience
My Measurements: 43D Breast - 30" Waist - 42" Hips - 28" Inseam - 22" Thighs - 5"2" Tall & 150 Lbs.
Music Legs Sizing chart (Copied from the chart on Eden):
Cup Bust (in) Waist (in) Hip (in)
XSmall 0 - 2 A 30 - 32 22 - 24 32 - 34
Small 2 - 6 A - B 32 - 34 24 - 26 34 - 36
Medium 6 - 10 B - C 34 - 36 26 - 28 36 - 38
Large 10 - 14 C - D 36 - 38 28 - 32 38 - 40
Sm/Med 2 - 8 A - B 32 - 34 24 - 26 34 - 36
Med/Lg 8 - 14 B - C 36 - 38 28 - 32 38 - 40
1X/2X 16 - 18 D - DD 40 - 48 36 - 40 42 - 48
3X/4X 18 - 20 DD 48 - 54 40 - 44 50 - 56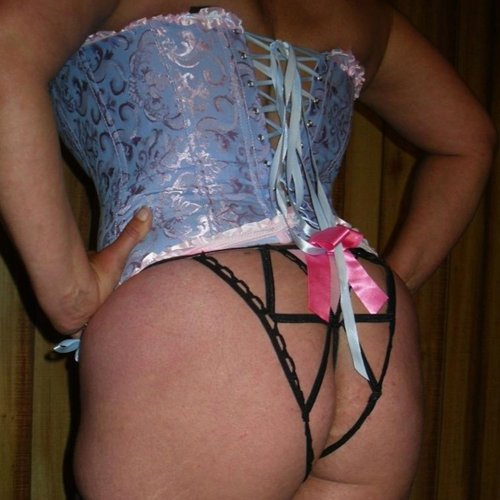 Follow-up commentary
1 month after original review
It has happened!! The material snagged on the edge of a fingernail and got a huge hole that is continuously unraveling. The only pieces of this outfit I could wear was the underwear-which I love- and the waist cincher, which was okay. Luckily it was the cincher that snagged and I still have the underwear.

The material is very cheap and thin, so buyer beware!! It is good for the summer heat but not for longevity.
This product was provided at a discounted price in exchange for an unbiased review. This review is in compliance with the FTC guidelines.

Thank you for viewing
Lolita bra set with hose
– bra and panty set review page!