Maximum Cleavage Letdown!
The Maximum Cleavage Bra is decent for the price. The unfinished edges and wild strings disappointed me quite a bit. I will not be purchasing another one of these, but it is comfortable to wear!
Published:
Pros:
Price, Comfortable to wear
Cons:
Unfinished edges, Doesn't do much lifting
The Maximum Cleavage Bra is from Baci. This bra is available in thirteen different sizes ranging from 32A to 38DD. You have multiple colors choices as well. Four to be exact; black, white, fuchsia and brown. I chose to order my bra in black because I absolutely love dark colors and do a lot of work outside. This bra is made from 90% polyester and 10% spandex.
I ordered my bra in size 36 D. The sizing is accurate, as this bra is the same size as any other 36 D that I own. It fit me fairly well and I was pleased with the comfort and sizing, although I didn't feel that I received "maximum cleavage" from this bra. My significant other begs to differ and says that he noticed a decent increase in cleavage when I am wearing this. Here are a few measurements that I took of the bra:
I measured the middle of the bra and got a length of 6 inches.
I measured the side with stitching (bra strap to under wire) and got a length of 4 inches.
I measured where the bra meets in the middle and got a length of 1 inch.
The band has a width of 3 inches that gradually decreases to a width of 1 1/2 inches. The band has a total length of 8 inches. When you have the closure done, the band is a total length of 16 inches. Each cup has a width of about 8 inches which was enough to cover my breasts and still show a bit of skin!
Bra and inside of cup: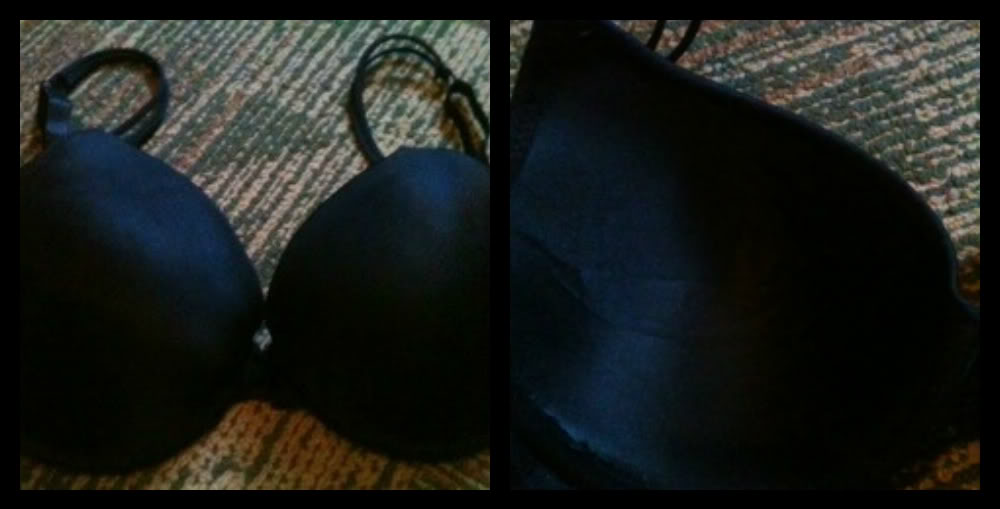 This bra does not have removable straps. The straps are sewn into the cups in two different places so I do not foresee the straps ever snapping off the bra. Only half of the bra strap is adjustable. The strap that covers the front of your chest is split into two different sections that attach to a small plastic circle. The back half of the strap is adjustable with a small plastic piece. This bra is easy to adjust and I have not experienced it moving resulting in the strap gaining in length. On it's longest setting, the straps have a length of 15 1/4 inches. On it's shortest setting, the straps have a length of 12 inches.
This bra is lightly padded. I measured how thick the bra was to see how much padding there actually is and it had a width of 1/4 of an inch. This bra also includes underwire which helps with additional support. The underwire is almost unnoticeable while wearing it. I was not poked once by it. There are three rows of two hook and eye closures. The hooks go into place without much effort, but are a little hard to un-clip.
Closure: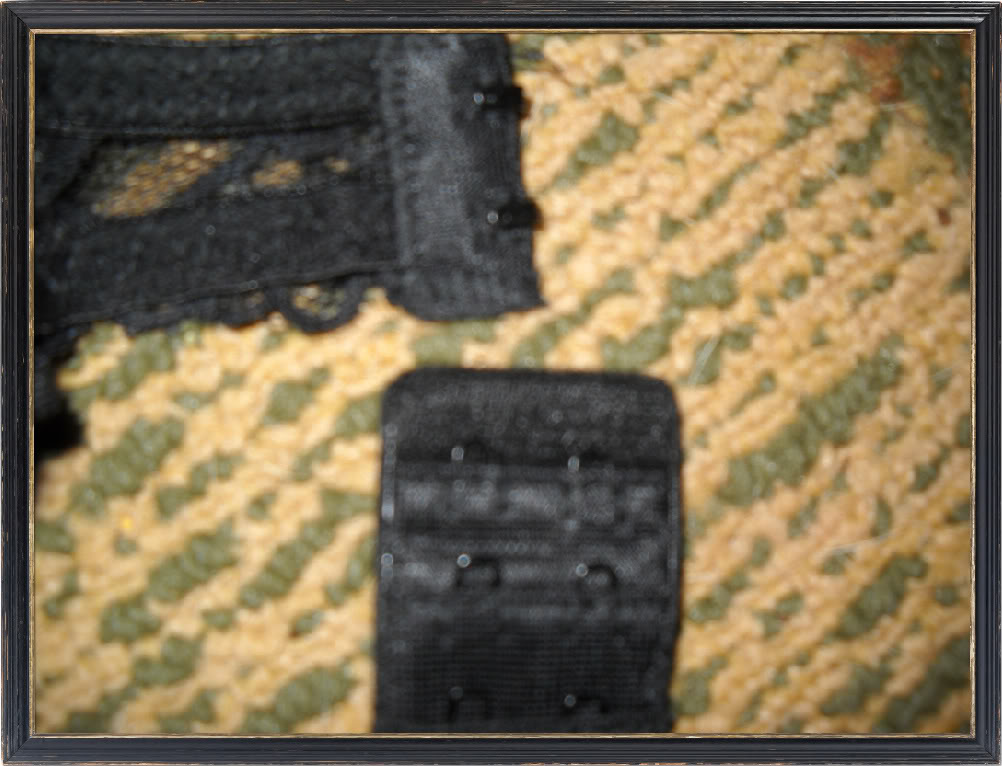 I ordered this bra along with the
White Four Way Deep Push Up Bra
. To compare the quality of the two, I am a little disappointed with the Maximum Cleavage Bra. This bra has multiple unfinished edges inside the cup where the fabric comes back up over the stitching and creates an "unfinished" look. Most people won't mind this because it is inside the cup where almost everyone will not see it. The quality of the strap with the hook and eye closure is also not up to the quality I received with my first bra. This one had many frayed edges and looks like it has been worn for a few months when I have only worn it twice for a couple hours each time. I only wore it for a few hours because I wasn't pleased with the "maximum cleavage" I received, however it was comfortable to wear!
Experience
To clean your bra, the tag says that it should be hand washed in warm water. Do not use bleach and wash colors separately. You should hang this on the line to dry.

The packaging for the bra is pretty but minimal. It comes to you in tissue paper, wrapped in a plastic bag with "Baci Lingerie" plastered in black writing all over the bag. There is a sticker on the bottom of the bag listing what the bra is made of, the size, style, bar code and company's name. There is another small sticker along the top of the bag to keep it sealed. If you wish to keep the bra sealed in the bag for further storage, that would be possible. As for me, I throw my bra right into my lingerie drawer.

While I do not love this bra it is okay for the price in my opinion. But I will not be purchasing more of these any time soon. It didn't give me the lift that I would have liked it to, even though my significant other did notice a difference.
This product was provided at a discounted price in exchange for an unbiased review. This review is in compliance with the FTC guidelines.

Thank you for viewing
Black maximum cleavage bra
review page!