Okay; similar to the $11 ones
This bra fits fine and has a good amount of support. However, the animal print looks cheap and too busy. It also has very thin padding, though it will be enough to prevent nipples from showing. Overall, these are only a tiny bit better than the $11 Baci bras. Regardless, it's a good everyday bra.
Published:
Pros:
Cups retain shape, hardy, comfortable, good fit
Cons:
Thin padding, lots of loose seams, cheap looking artistic design
Product Information

Size: 32C
Material: 90% polyester, 10% spandex
Care Instructions: Hand wash warm. Line dry. Do not iron. Do not use a dryer. (I've thrown this bra into the wash and dryer and it came out perfectly well. If you want it to last longer, follow the recommended directions).
Description: A simple, lightly-padded, animal print (brown leopard and zebra) convertible bra. It has adjustable straps, hook and eye closures, and an underwire. The bra does not feature silicone-like sticky lines on the back of the bra, so I would not recommend wearing this strapless. The adjustable bra allow you to crisscross the straps in the back, use only one strap as a halter, or come up with whatever strap combination you can think of.
Packaging: Paper box and wrapped in plastic.

Initial Impressions

The print on the bra was definitely not what I had expected. Up close, the design looked too busy. There was also quite a lot of loose seams. One thing to note is that the bra strap closures/adjustors are gold-colored rather than the normal plastic, black, or beige adjustor color. While this seemed nice in the beginning, after one wash, the gold is starting to chip off and the black underneath is showing, which makes these things look quite cheap.

Fit

I was measured as a 32C in various shops and so I usually only buy 32C bras. This bra fit me perfectly -- my breasts felt supported and covered up enough when wearing. I think it should be fine to buy the actual size that you are.

Support

This bra provides an adequate amount of support. The underwire will provide support so that even if you have bigger breasts, they should be supported. It's quite comfortable. However, it does not have much padding so it's not meant to be used as a push-up -- if you have more saggy breasts, it will not do anything for them.

Functionality

The functionality of the bra is great for what it is meant to do. You can definitely have different configurations with this bra and it should hold up pretty well. Do remember that there are no gel strips, so the straps are required to hold up the bra to a certain extent (good fitted bras are only really supposed to be supported about 10% by the straps, which is the case here).

This bra will work perfectly fine as a normal everyday bra for under T-shirts, dresses, etc. It can be worn with lower-cut shirts as it has a plunge-line, although the cups are pretty big so it may be noticeable if you have a very big V-neck. While I am sure it will last a while, it will only last at max a few months if you throw it into the washer and dryer like I do. If you hand wash it and line dry as recommended, it will most likely last quite a long time.

The only really big con about this bra is the quality -- the loose threads seem to become more noticeable with a wash. Furthermore, the edges of some of the straps are fraying. However, these edges seem to be extra fabric poking out of the sewn portion, so I'm not so sure if it affects the bra too much.

Conclusion

This bra is pretty good for what it does. Because of its cheaper looking busy print design and the poorer quality of the bra, I'm bumping this down a star. However, the cups and padding seems to hold up, even in the dryer, so I am impressed by that. This bra is slightly higher in quality than the cheaper $11 Baci bras, but that is to be expected since it's a few dollars more expensive. But, the difference isn't too noticeable. Overall, I recommend this bra as an everyday bra.
Experience
This is an okay bra, but one is enough for me. I just don't dig the design. I'm a 32C.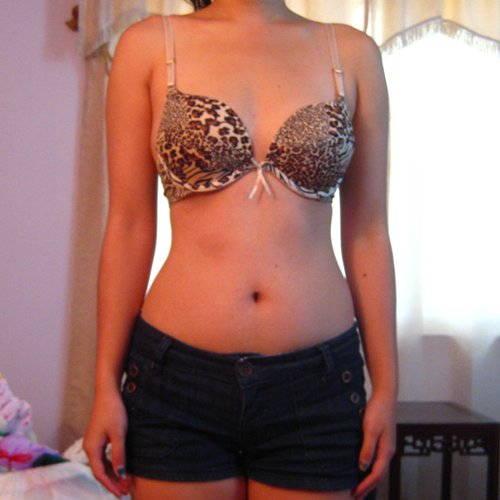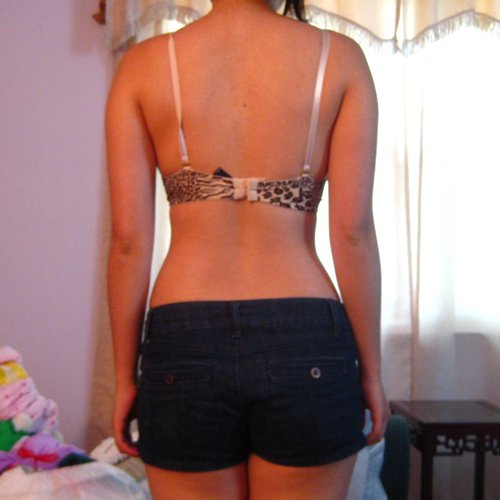 This content is the opinion of the submitting contributor and is not endorsed by EdenFantasys.com

Thank you for viewing
Animal four way convertible bra
review page!