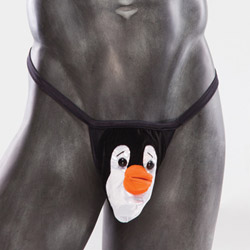 Penguin g-string
G-string
by Coquette
Plucky Wants To Fucky
The Plucky Penguin 'guy' g-string was something new that I tried. At first, I felt like a lady wearing it, but when I realized I looked like magic Mike to my woman, I was okay with it. If every guy can get the rise out of his lady like I did, we should all be buying a Plucky.
Published:
Pros:
Cool looking
Soft
Cons:
Too small
Ok, so I was somewhat not feeling this man g-string. I've never really worn anything like this in my life, but I decided to give it a try. I don't know what ladies go crazy about, but I guess it worked for me. The g-string is made by Coquette. Coquette is a lingerie company that mainly sells lingerie for women in many sizes. This didn't have an actual size except for OSFM, but I tried it out to see if it worked.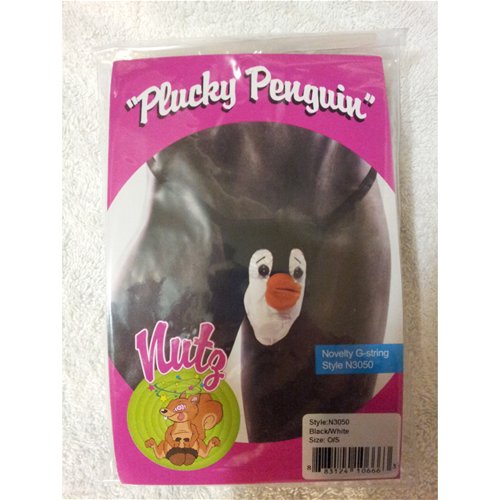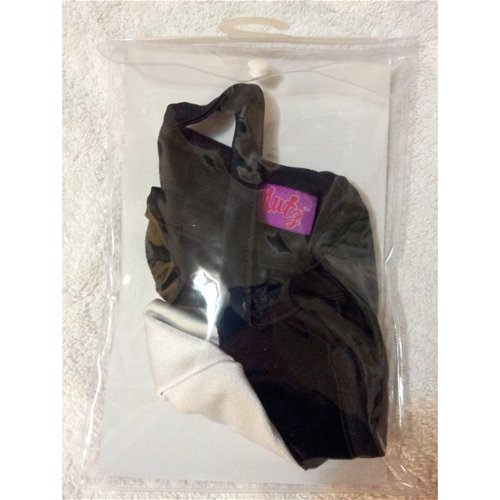 It did work to a certain extent, but it was tight on me because I am a tall guy and the pouch was too small. It exposed the sides of my groin and almost showed everyone on EdenFantasys my balls when the photos were being taken. The size of this would be for someone who is average size and height. I am above that at being almost 6 foot 6 inches tall. I had help measuring around my hips, which are 43 inches. My waist line is 40 inches. My balls are average sized. My man stick is above average in length and width. The man g-string waist band is 15 and a half inches without me stretching it. Stretching it the farthest without ripping it, is 24 inches wide. The cup part of the man g-string was too small and pushed onto the head of my man stick. The pouch lifted up my balls, but not in a good way.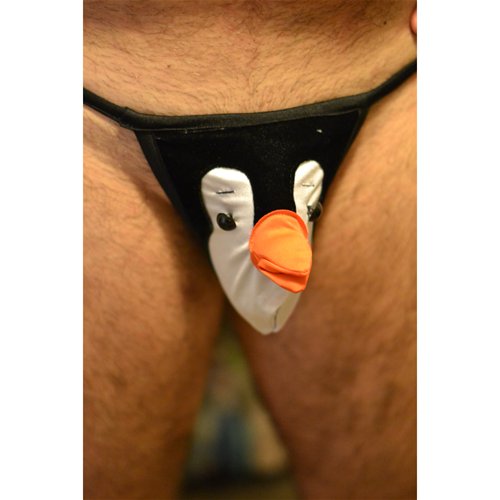 The man g-string did not have a smell to it. The Plucky does make the ladies go wild. I guess they think I'm sort of a Chippendale when I have this on. Us guys can wear this before having sex to get our ladies turned on. It does work well for us guys in that department. I didn't wear this with anything else.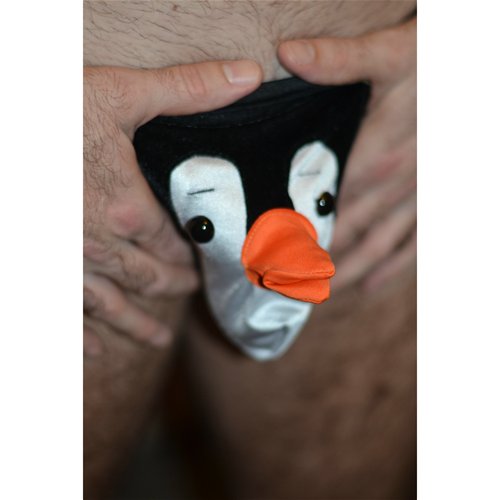 Plucky is made out of Nylon and Spandex.  Plucky is supposed to be a penguin. He does look like one. The colors are black for the waist band and the penguin head. Plucky's face is white with buttons sewn on for the eyes and his eyebrows are perfect for a little dude. The eyebrows are black. Plucky's beak is orange, even though the product listing says it is red. There is some padding in the beak, which will help out the males that aren't real large and make them look larger.  The padding is soft, but I don't know what material it is made out of. It would have been nice if the pouch was bigger, for us taller guys. It only come on OSFM.  They really need a plus size in men or big and tall. More men would buy stuff if they included stuff for us big and tall men. The pouch is almost 6 inches from the top down to the bottom of the pouch. The pouch is 7 inches wide at the top and 6 inches wide at the bottom.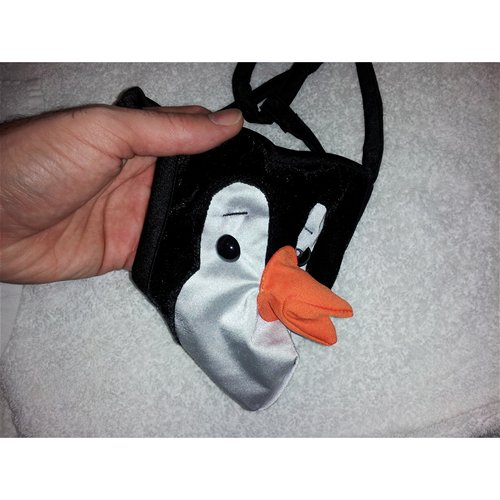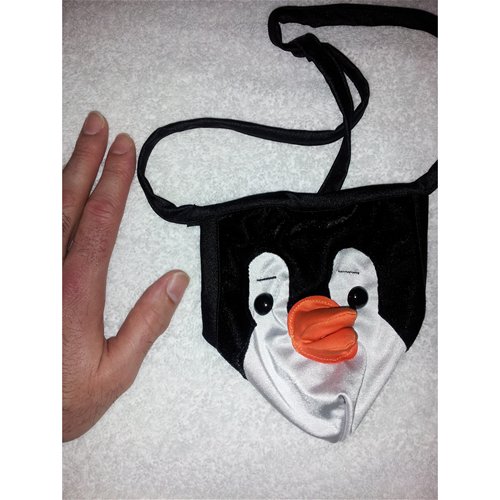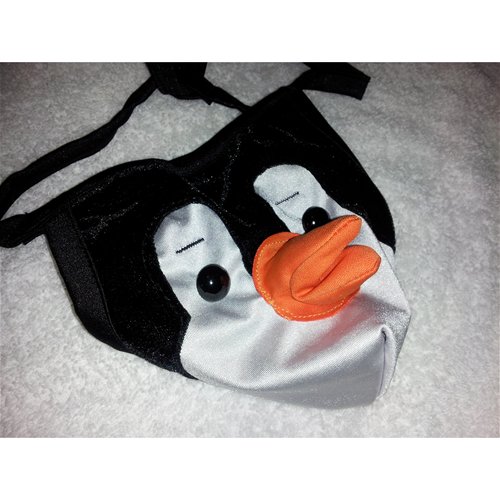 Guys, if you try to wear this man g-string while you are hard, you are going to experience some discomfort. Once I got hard, I had to take it off. It's not large enough to fit me the way I need. The strap in the back seemed too short on me.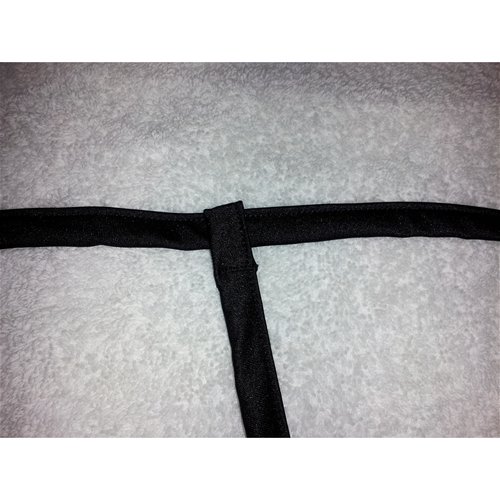 I made it work the best I could.
Experience
Plucky has tags inside the pouch. One tag says Nutz. One tag says O/S and one tag says 80 percent nylon and 20 percent spandex. Exclusive of trim, garniture non-comprises, hand wash only, hang to dry. The funny thing about Plucky is that he had two of the same tags inside. The Plucky can be washed by hand, but with me being a guy, I just threw him in the front loader. He came out fine. I put him in the dryer too. He came out fine. The cloth is pretty thick, so he will hold up if you get caught up in the moment, throw him in the laundry basket and forget to hand wash the guy. Just make sure he fits. The string in the back is almost 9 inches long. The string is half an inch wide on both the waist and man string.

Plucky would have worked better if the guy was bigger. He does get the ladies, so that's a good thing.

I give Plucky 4 stars.
This product was provided free of charge to the reviewer. This review is in compliance with the FTC guidelines.
Thank you for viewing
Penguin g-string
review page!