Sexy made for me!
This is the most amazing lingerie I have found for a plus sized girl. I know that they are few and far between, but this one is perfect for a larger girl with larger boobs. Pick this if you want to wow your partner tonight!
Published:
Pros:
Hides flaws, Price, Plus sized, Quality, Sexiness
Cons:
Material can snag, bunches up at boobs
Please remember, this item may cause explicit things to happen in the bedroom. Do not wear unless you are ready for the consequences!
The Nude Affair Tieback Babydoll is a wonderful piece of lingerie for any sized girl's closet. This beauty came in a perfect piece of bright pink tissue paper. This, also, had the tags on it like you would buy from a store. I was so excited to receive this as my assignment as I was hoping to actually find a piece of lingerie that would fit someone bigger like myself. This beauty has a cream, satin-feeling tie and black see-through, rose lace on top of it. The stitching is black thread to match with the entire piece.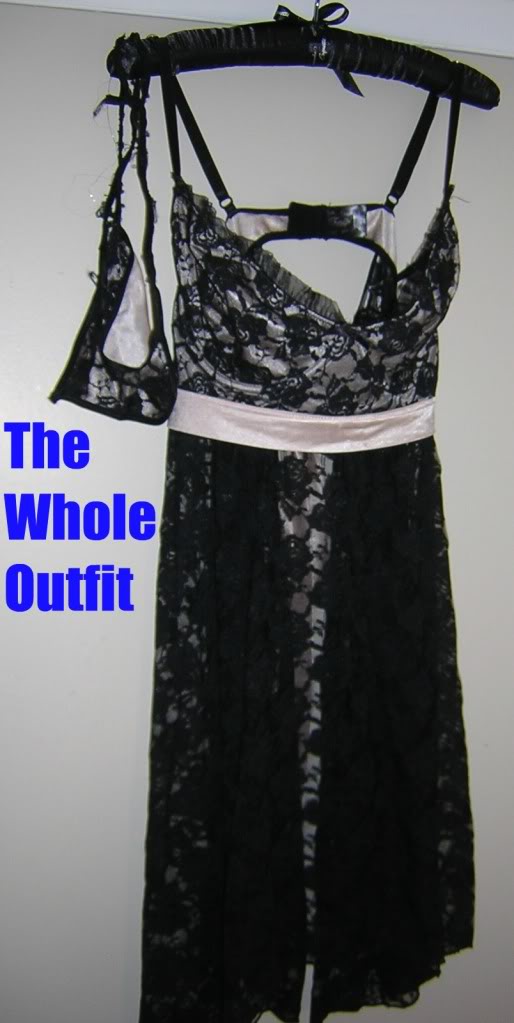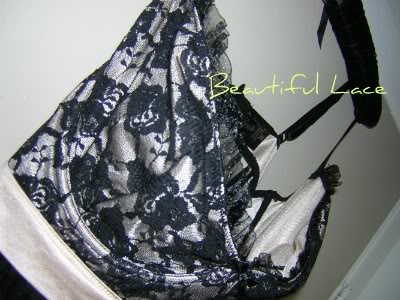 Sizing:
I had gotten the largest size this came in which is the 3X. I seriously think I might have been able to fit into a 2X but am very glad for the time being that I got the size that I did. According to the makers, Fantasy Lingerie, and Eden's sizing chart, this piece will fit someone who is size 22-26. Their bust size is 51-54, and I have to agree, I'm only a 42 or so, and I have this on the 3rd hook. If I was to lose any more weight in my bust, this piece would definitely be too big for me. The rest of the material is flowing and doesn't restrict the size in what your hips and waist can be as it doesn't hug the waist or hips at all. The material does flow wonderfully over the body and makes you feel very sexy.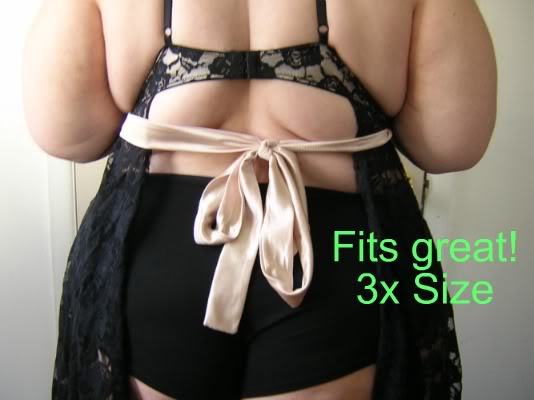 Measurements:
From the bottom of the wonderful satin-feeling tie to the bottom of this babydoll is 19" long. This hits me about the knee area which is very lovely. This covers that wonderful thigh area if you aren't fond of it. From the top of the cup to the bottom of the bust area (top of the satin feeling ribbon) is 7". The strip of satin feeling ribbon is 1.5" in width. The length of the ribbon from where it is attached under the bust until the end is 35" in length. This is an amazing amount of ribbon so even someone that is larger than the size of the 3X could fit this as long as they fit the bust of the babydoll.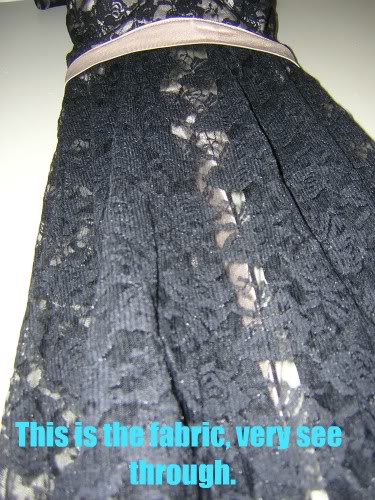 Wonderful features:
The first feature of this wonderful babydoll is the bra-like top. This has an underwire, which usually, I'm not fond of. Luckily with this item, I love having the underwire. It holds up my breasts perfectly and makes me feel like I've got a great bra on. I have larger breasts and this actually is wonderful for me. Usually with most babydolls, if you have larger breasts like I do, they just fall down past the area where the cups go. This holds and gently caresses my breasts with that satin-like feeling material again. There is a black seam that runs down the middle of each bra cup which can be bothersome, but doesn't really get in the way of anything. This does make the front of each cup bunch a little along the seam, but it's not really noticeable, unless, like me, you're looking for those things for a review. The bra top closes with a hook and loop closure, just like a bra. This makes the babydoll so much more comfortable to wear. The bralette has a cream background covered with the black rose lace. This makes the cups non see-through like the rest of the babydoll.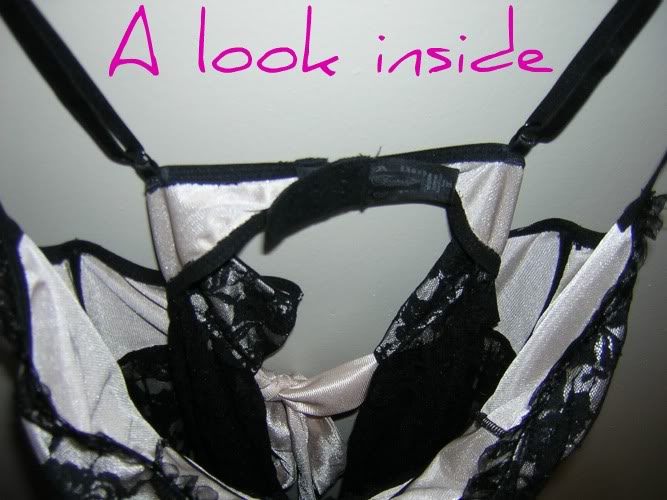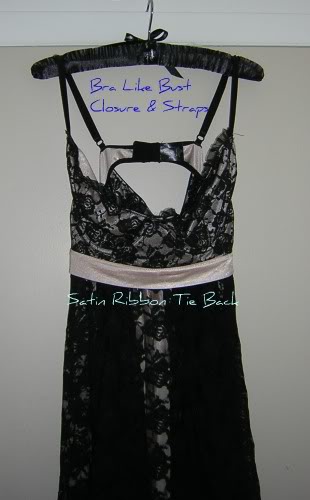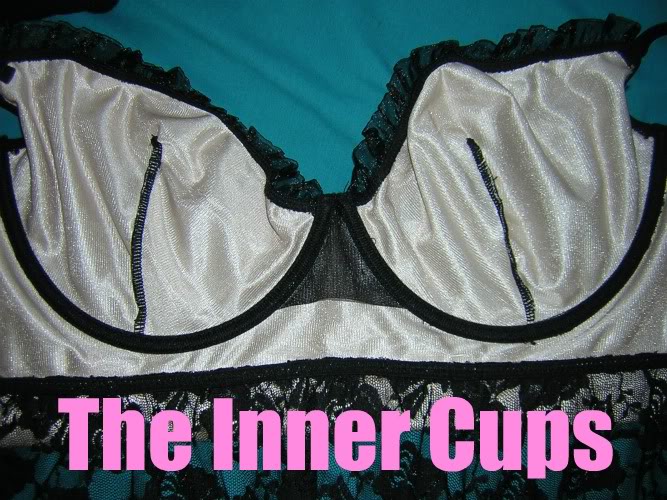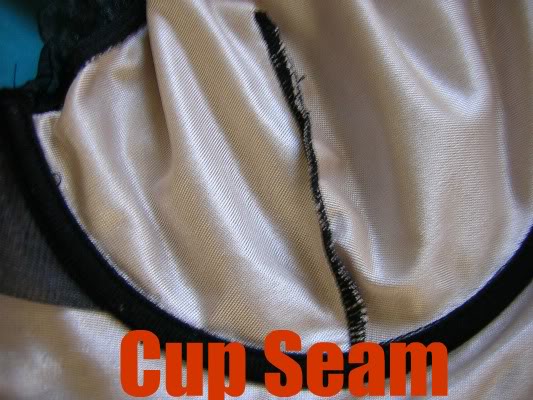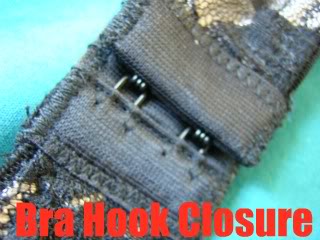 The second feature of this is babydoll is the beautiful satin-feeling ribbon. I had wondered if it was actually satin, and upon looking into the tag, I had found out that the entire babydoll was made out of 100% nylon. This was very surprising to me as the ribbon was very silky and smooth feeling. This ribbon on someone smaller would probably stay very straight, but, me, being a larger girl, this bunched up under my bust line, and almost became invisible to the naked eye. I am okay with that, even though I would like to see more of it. This ribbon is 35" in length from where it's connected under the bust to the end of the ribbon. That's only one side of the ribbon. That means this ribbon is over 70" in length from one end to another.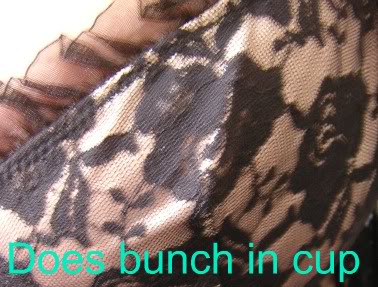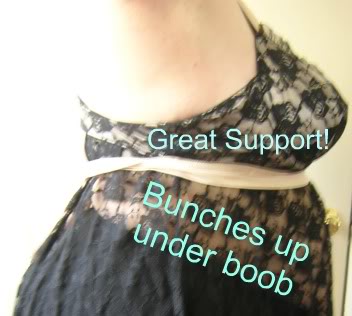 Continues below:
Experience
The last feature of this babydoll is the beautiful flowing black rose lace skirt. The lace isn't itchy to the skin at all. The lace is very beautiful and not thin where it will tear with a little tug of the hands. My fiancee tends to be a little tough with lingerie (wait til you see the thong) and we thought she was going to rip this babydoll in half. This held up to the rough and wild sex that ensued from this babydoll.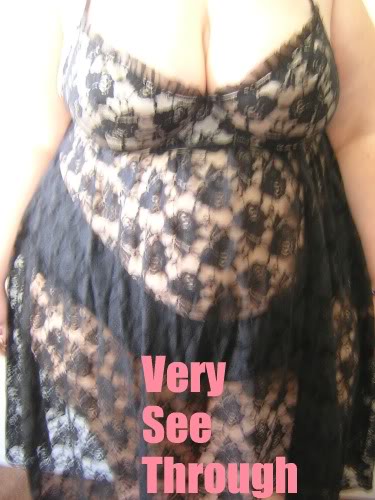 This babydoll comes with a matching thong, that isn't see through thankfully. The thong has the same cream color backing as the cups on the bralette and black rose lace on top. This actually had fit me almost perfectly. Most thongs I get don't fit, they are usually way too big. Usually the thongs are horribly made, and rip apart very easily. This thong though was very well made. My fiancee thought she was going to be able to just rip it right off of me and was very much surprised when it wouldn't even tear. She didn't wait for me to take pictures of it. She ended up cutting it off of me with a sword. My picture sadly is what is left.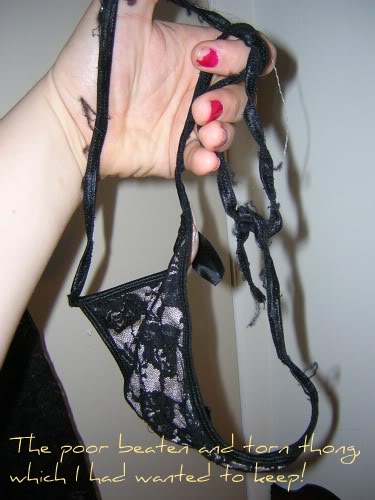 Care:
This little piece is pretty easy to take care of. As long as you don't get any lube or fluids on it, you can just hang it back up when you're done. Needing washing, the washing instructions say to machine wash warm with dark colors. I would suggest putting this in a lingerie bag as it also says not to twist or wring it either. To dry, this says to tumble dry low. I would make sure to remove it from the dryer immediately. If you don't have time to watch it in the dryer, I would suggest hanging it to dry. I know that I have seen too many underwires coming out from being washed in the washer, so if you have that issue, I would hand wash this item.
Overall:
I would suggest this product to anyone who needs a little spice in the bedroom. Even us bigger girls can finally have some wonderful lingerie to wear for our significant others. I'm glad that this piece was made and brought into the Eden line of lingerie. I honestly hope they bring in more plus sized lingerie from Fantasy Lingerie. I just wish that Fantasy Lingerie made their items in the U.S.A instead of China.
Finally Me in this Babydoll,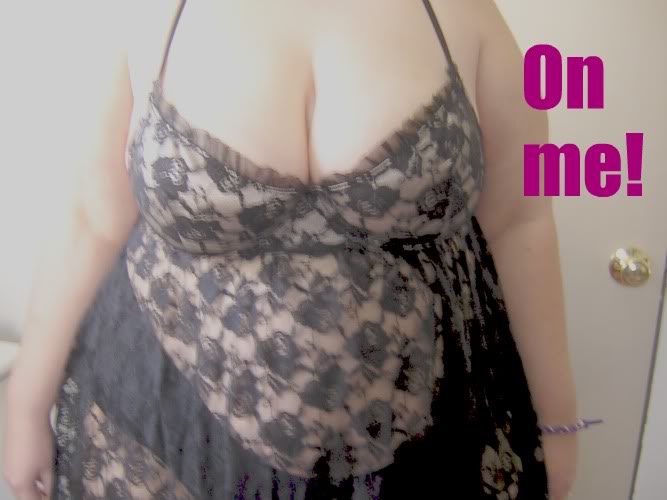 Experience:
This beautiful piece was so much better than I expected. I seriously was thinking this was going to be another one of those pieces I was going to let sit in my drawer, dreaming of the day I was going to be small enough to fit into it. Lucky enough for me, this item comes out often and has not been thrown into the back of the closet at all.
Follow-up commentary
22 days after original review
I still love this and will always love this one. I recommend this one to everyone! I love the fact this fits all sizes. Please, if you get a chance to get this, do yourself a favor and get one. Big women can look sexy!
This product was provided free of charge to the reviewer. This review is in compliance with the FTC guidelines.

Thank you for viewing
Nude affair tieback babydoll & g-string
– babydoll and panty set review page!