Show Stopping again tonight!!
I give this set a 4 out 5; it would be 5 stars but I don't like that you can't adjust the straps on the bra. Also the skirt isn't stretchy. I love the pink and black combo: flirty and so sexy. Also I was confused with the sizing S, L, and XL. Where's the M? So unfortunately, I don't see the skirt fitting everyone. The bra and the g-string seem to be good fits, with out the skirt tho it's not complete. I do recommend this piece. Specially to those who love flirty, sexy, and bright pieces.
Published:
Pros:
Sexy Design, Bright colors, 3 sets of eye hooks, Removable garters, G-string has panty liner.
Cons:
Straps do not adjust, Skirt isn't stretchy, Won't fit everyone, Comes in three size, Skips M size.
Use
- La Bella Vida Bra, Skirt, Garter, and G-string set by Seven' Til Midnight is lingerie designed to wear. I feel sexier in this set. This sexy piece can be worn before, during, and after sex. It should be worn in the privacy of your own home.
Material/Texture
- The material of the whole set is 90% Nylon and 10% Spandex. The texture of the set is mesh which makes the set very soft. I love it. The hubby, even tho there isn't much there, does like the ways it feels.
Design/Shape/Size
- I love the design of the La Bella Vida Bra, Skirt, Garter, and G-string set; it's bold, flirty, and sexy. It starts off with the bra which is a shelf bra that has underwire. The bra has black straps that are not adjustable. The straps are thinner 1/2in wide but does give sufficient support. At the end of each strap and start of the cups are two little black 1in by 2in bows. Cups start off with a beautiful black lace that is 1in thick it follows the cup but stops at the 1in by 2in black bow in the middle of the breast but continues on the other cup with the same beautiful black lace. Under the black lace you have a tier of two little 1 1/2in long pink ruffles with a black trim. They are on each of the cups. Then right before your armpits you have a piece of plastic boning that is 3in long. The rest is a normal bra band that ends with three eye hooks to adjust the comfort. The skirt starts off with the beautiful black lace followed by a 1/4in elastic band. Then you have a tier of three big 4 1/2in pink ruffles with black trim. The ruffles are the skirt and go the whole way around, leaving half of your cheeks exposed. The skirt also has four black removable garters. Garters are 5in up and 10in down. There are also two more little 1in by 2in black bows they are in front towards inner hips. The last piece the g-string it is outlined in black with a pink panty. The g-string does have a panty liner that is a decent size. Since this has many pieces I did my measurements different I have them here.
Measurements for bra: Seam on bra 3in, Bra band open 29in, While closed on all three eye hooks: 1st 14 1/2in, 2nd 14 1/4in, 3rd 14in, Cups 6in wide 3in long, Bra straps are 15in, 1st little ruffle 1in
2nd little ruffle 1 1/2in
Measurements: Unstretched 14 1/2in, Stretched 19in, All the way around 28in, Length in front and back(on or off) 4 1/2in, Seam on skirt 4 1/2in, Ruffle lengths 1st 2 1/2in, 2nd 3 1/2in, 3rd 4 1/2in
Measurements: Side-side unstretched 14in, Side-side stretched 20in, Panty part 6in long 3in wide, G-string part 6 1/2 in, Panty liner 3in long 2in wide.
Shape of the bra is formfitting, skirt is airy and light weight, and g-string underwear hugs your private parts and it's comfortable. Sizing comes in S, L, XL, and I have Lg. My question: Where did the M go?
Seven' Til Midnight Sizing:
Cup Bust Waist Hip
Small 2 - 6 A - B 32 - 34 24 - 26 34 - 36
Large 10 - 14 C - D 36 - 38 28 - 30 38 - 40
XLarge 14 - 16 D - DD 38 - 40 30 - 32 40 - 42
My sizing:
Weight Cup Bust Waist Hip Torso
157 B-C 34 28 38 13
Been measuring wrong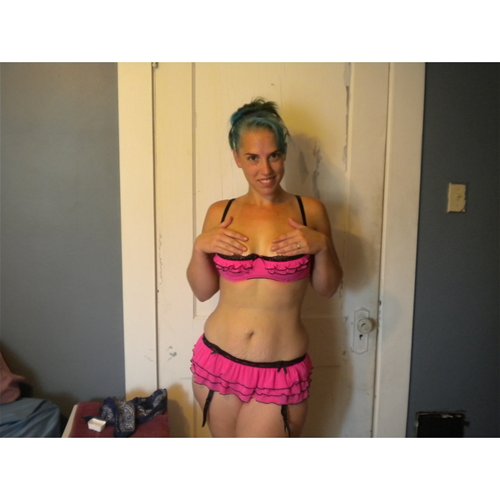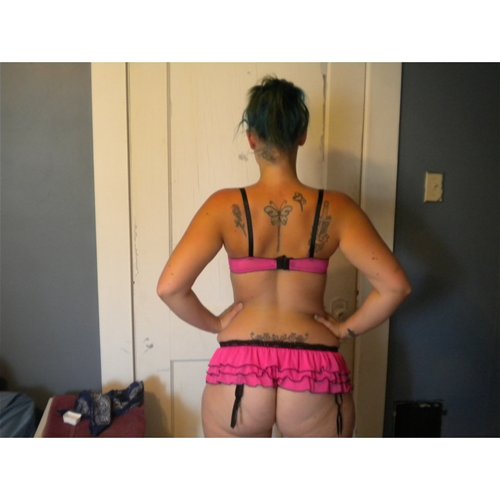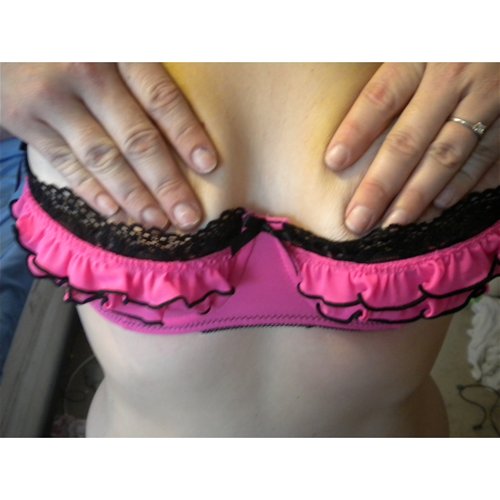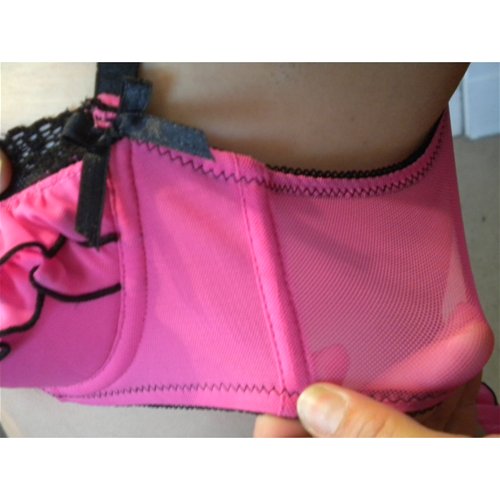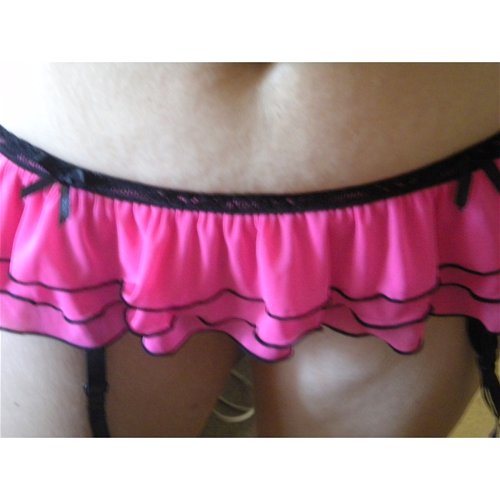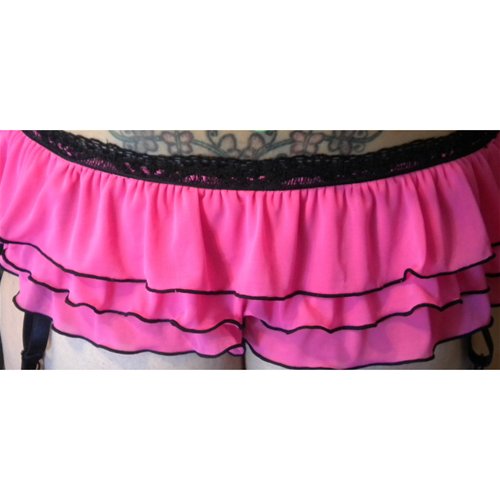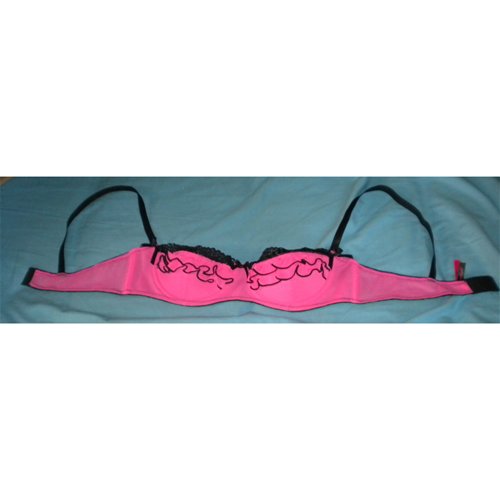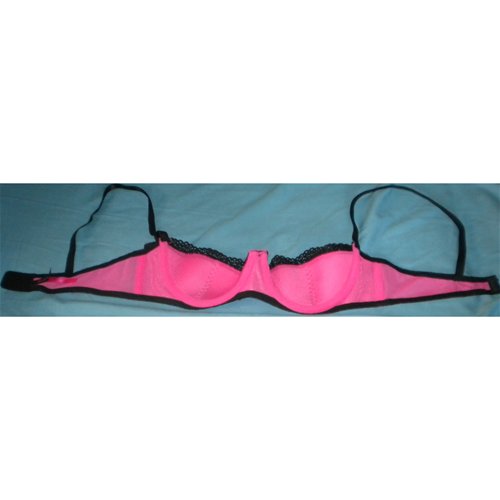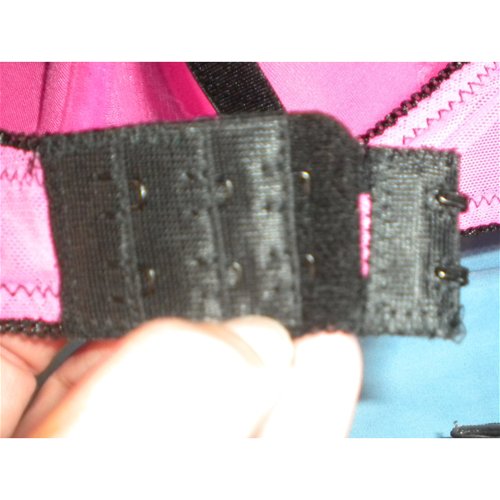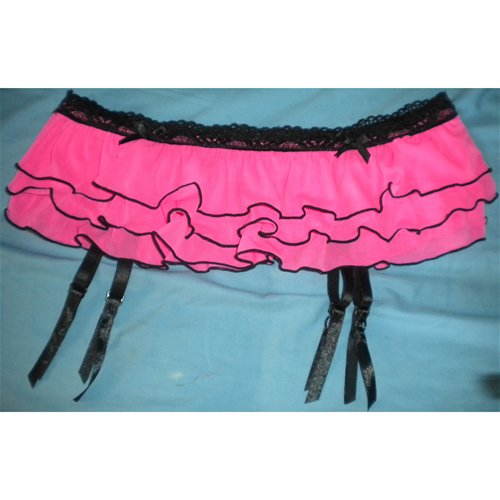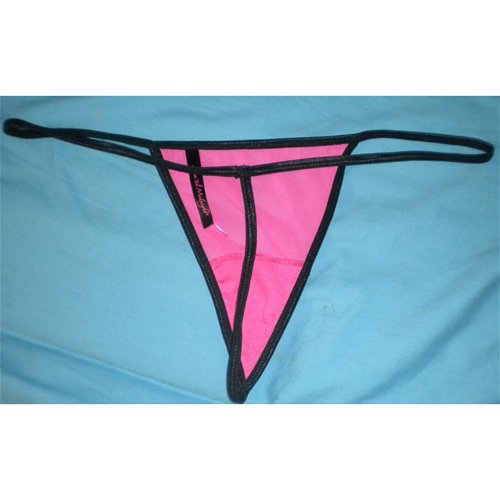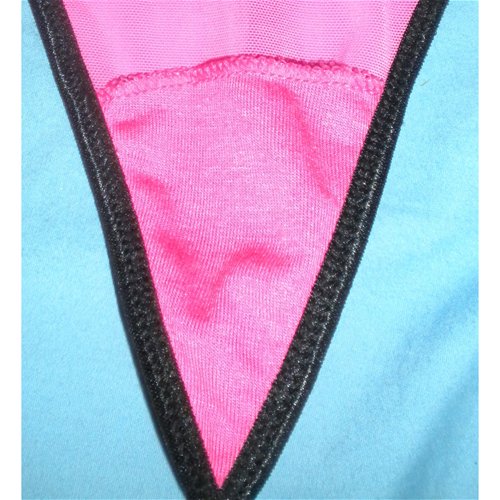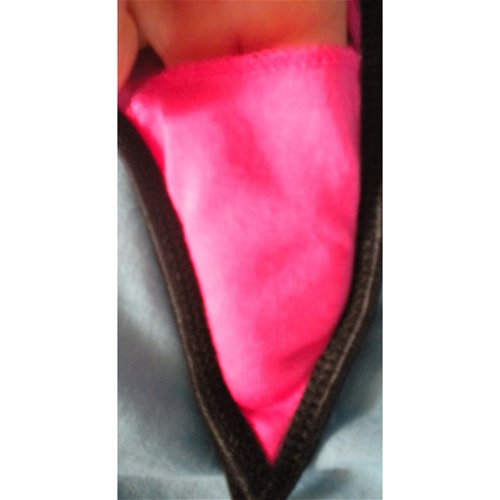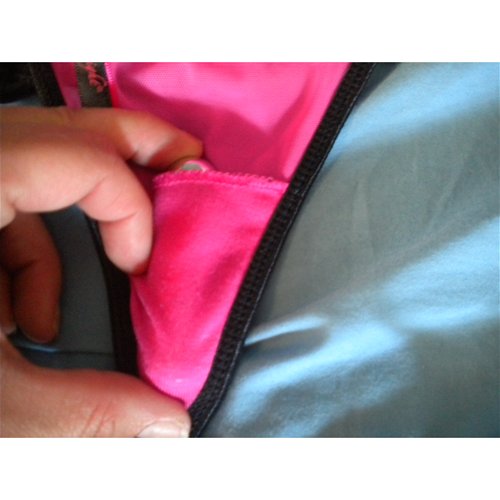 can fit a small bullet
Functions/Performance
- Functions for this set would be the eye hooks for the bra and the adjustable garters on skirt. Performance is the stretchiness. I was able to stretch the bra, skirt, and g-string with out hearing ripping or tearing. They were very well put together; no loose threads or no bad stitching. Very well well made. I couldn't find anything wrong with this piece!
Care/Maintenance
- For this piece you will need to hand wash, line dry. Please do not bleach or iron. After it drys, put in drawer or hung up (making sure not to crush the cups), and that is all it needs.
Packaging
- La Bella Vida Bra, Skirt, Garters, and G-strings with tag attached came in plastic bag. The end was sealed so nothing could get in during shipping. Upon opening there was no odor which is always a plus. It was suitable for shipping but not for storage. Since it is plastic you can recycle it.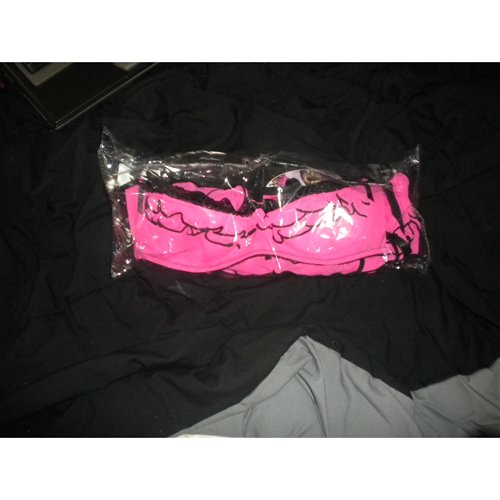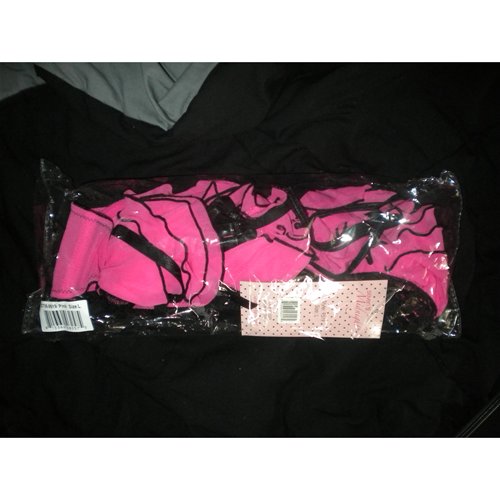 Experience
This one is sexy, flirty, and girly. You have your shelf bra that shows half your breasts, and your sexy little skirt with matching g-string. The whole thing drives the hubby crazy. He says sometimes it's nice to have everything out there were he can get it instead of fighting with strings, clasps, too many eye hooks, and other things men can't maneuver. With this piece he doesn't have too. The breasts are half way out and they can come all the way out very easily. The bottom is a skirt so all he has to do is lift it up, plus it shows my big ass to begin with. He also likes the fact that it shows my stomach. It is a sexy little outfit that doesn't leave much to the imagination and that's why I like this one. I like to sometimes have everything out, you know - not so covered up, but still look sexy, girly and flirty at the same time! So I waited for this set for a while as it was out of stock for a some time. When it finally came back in stock, so I snatched it up in my size (Lg) and watched it go back out of stock. I love this sexy bra and skirt set. La Bella Vida Bra, Skirt, Garters, and G-string set is by Seven' Til Midnight. I'm not one to wear such open pieces of lingerie I have only one other piece that shows a lot less. This one along with the La Bella Vida Babydoll and G-string(I have) and The Show Stopper (I want) are part of a sexy collection from Seven 'Til Midnight. I can't wait to have all three.
Follow-up commentary
3 months after original review
I've started not to like this one, due to the top. I'm not a fan of the shelf bra - it's kind of uncomfortable. Not only is it uncomfortable, but I feel like it makes my boobs look funny, and I can't figure out how they are supposed to look; how far do they go in, or how far are they supposed to go out? I just don't feel sexy in the bra, but the skirt is still sexy. I still enjoy that, so I just wear it topless or with a bikini top that is black.

I probably won't be buying another shelf bra type lingerie piece anytime soon; I'd rather go cupless. With that being said, I don't recommend this for those with smaller breasts, especially if you're self-conscious about them. This wont help: this is for women with big, fuller breasts.
This content is the opinion of the submitting contributor and is not endorsed by EdenFantasys.com

Thank you for viewing
La bella vida bra, skirt, garters and g-string
– bra and panty set review page!