This Diamond Net is NOT a Girl's Best Friend!
Pass on these. They are great in theory, but they are SO awkward to wear. These are difficult to put on, and feel like they will tear and snag quickly. Thankfully, they were cheap, at least.
Published:
Pros
Reinforced toe, cheap price
Cons
Feel like they're going to rip at the crotch, uncomfortable on waist, ill-fitting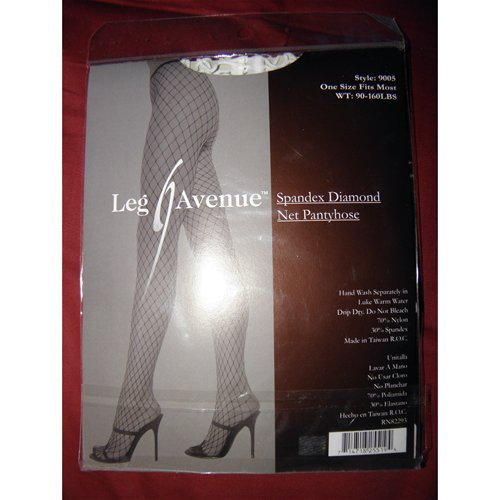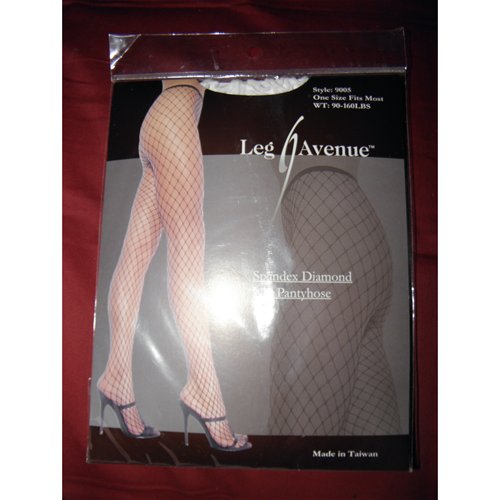 These tights come with care info on the box, and although these are white, bleach should not be used on them.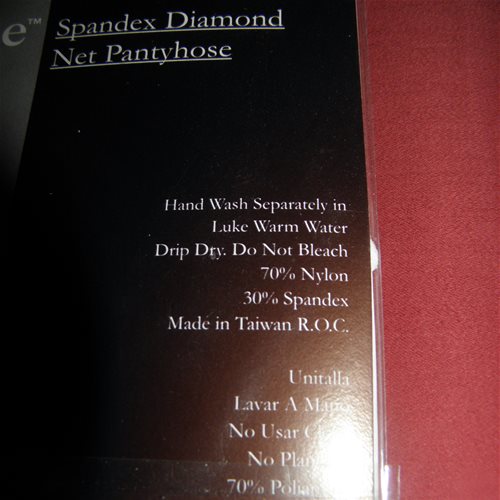 It was a bit awkward to get these on, trying to roll them up to put them on was hard because of the wide net. I had particular difficulty getting these tights on up over my thighs and hips. It was hard to adjust them into place while pulling them up. Once I got them up and over my hips, I had to wonder if I put them on backwards or something? There is no way to tell, since there is no tag or anything designating the front from the back. I assume that it doesn't matter which way you put them on, since it feels awkward no matter what.
The reinforced toe is the best thing that these have going for them. The net feels fragile and like it could snag, or just pull and tear on it's own, pretty easily. The fabric isn't particularly soft or comfortable either. The band that goes around the hips is awkward, since it actually come up onto my ribs (and I'm tall and long-legged). Not to mention, it feels tight around my waist, which is 30 inches! My hips are 38, so this would really dig in if it even did fit around my hips. These tights feel strangely made. I guess they would be better for someone slimmer than me, but I feel like they would be an awkward fit on someone shorter than me. I'm really not sure what sort of body type they made these for, because I'm tall and slim and these feel strange all around. These are one size, and the sizing is totally off, and what is listed on the box is not accurate.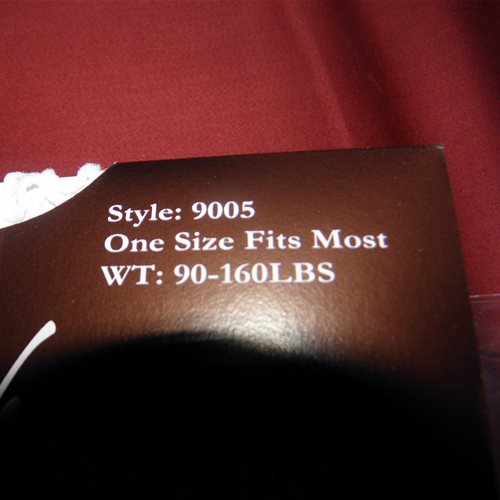 From the thighs up on me, these tights just feel like a mess. The elastic band needs to be stretchier. I've been pulling at the waist band while I write this, trying to stretch it out so that it wouldn't be so tight but it hasn't really changed anything. I stand up and look at myself in the mirror in these, and it looks and feels uncomfortable along the seam down the middle on both sides of these pantyhose. If I lift up my leg, pick up my knees, or if my thighs move more than 5" apart, these feel like they'll tear right down the middle, right at the crotch. I can see the strands of fabric straining and the fabric pulling whenever I move pretty much, around my thighs and crotch. The way this fits around my waist makes me feel uncomfortable, and it makes me feel bad about how I look in them. I put these on and feel uncomfortable sitting, or laying, or standing...just all around uncomfortable. From the knees down these are fine, but that's useless when they feel unpleasant on my thighs, hips, and torso. The look of these isn't even that great, so I don't find them worth the discomfort. I wear these, and I end up with backrolls and the net and band are not at all flattering to my stomach. I hate the feeling of the band digging in under my ribs and on the bottom of my rib cage. Overall, these are something to pass on.
Worn over Dreamgirl's
Cheeky Seduction
panty :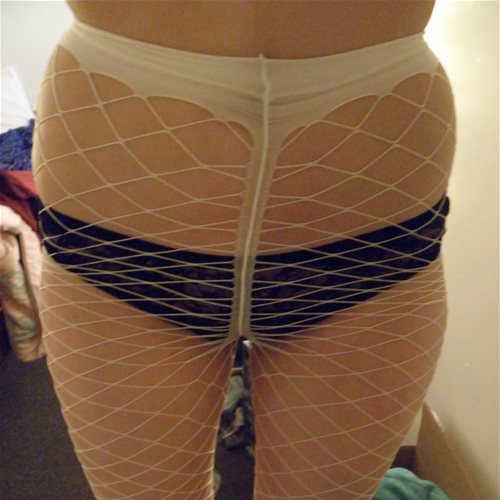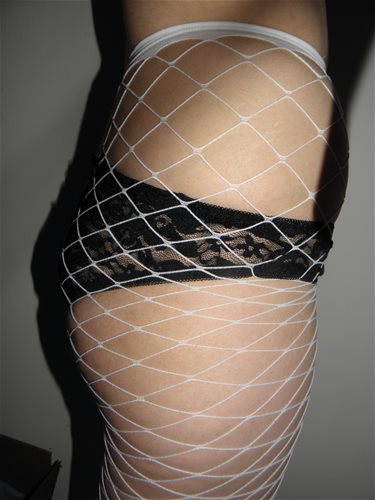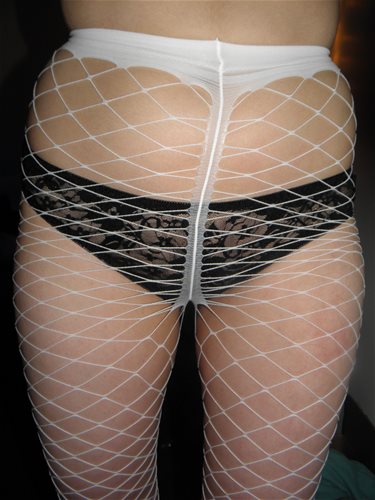 This content is the opinion of the submitting contributor and is not endorsed by EdenFantasys.com
Thank you for viewing
Diamond net pantyhose
review page!