Looks cool... That's about it
Like an inexperienced boyfriend, you know they're there but wish they had more to offer, and having two of them doesn't seem to make a difference.
Published:
Pros:
There are two.
Cons:
Vroom, what vroom?
I was really hopeful that this little toy would be the last toy in my collection. I've been on a search for a wireless bullet that has compatible power to the bullets with cords I have in my collection. Well, I guess I'm still on that search, because this didn't even come close. I got these because the idea of having them on my finger was cool. I hurt my finger a while back,, and in all honesty, I can't use it that well when my boyfriend and I have sex. I love having bullets because when we are going at it doggie, I can use them to get off with him and he can use his hands for so much more.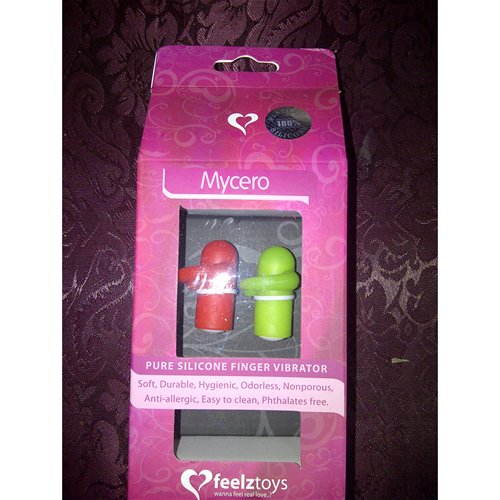 I'm giving these 2 stars strickly because there are two of them, 1 star each! I must admit that getting 2 was a huge reason I got these in the first place. I was hoping after using the first one that maybe there were 2 because they had different speeds, but no, they were both exactly the same--lame. I tried several times to give these the benifit of the doubt, but I didn't even come close to arousal, let alone get off. I think I could have gotten a more fullfilling result sitting on the washer during a spin cycle.
All in all the design is nice, small, and soft. If this had more balls it would be a great little device, and since its from the Netherlands I thought maybe they would have some kick ass sex toys. The outer shell is made of Silicone and is removable for cleaning.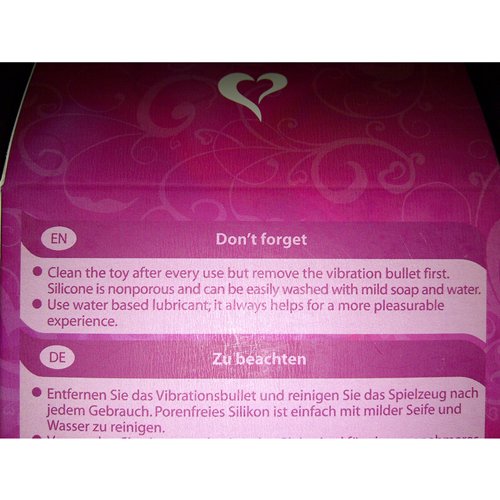 In theory if you could find a better bullet to put in this I think it would be quite handy. I have another small device that I love that I am going to try to replace it with, but lack the batteries to try it out as I write this. I have added not only that device but also a replacement pack, which I have not tried but think I will to give it a try. These are from a different company, Evolved Novelties, so I'm hoping they are better and they are rated pretty high. At $20 I don't recommend these unless you do have a bullet that you like already that would work well, or if you don't need a lot of vibration to do your thing.
The bullet is 1 1/2 inch long and a diameter of 5/8 inch so very nice and compact. The silicone sleeve is easy to remove but nice and elasticy so it should fit over most other bullets if you do try it out on another device.
Follow-up commentary
4 months after original review
These are pretty useless. The little silicone pieces are nice if you have other bullets that fit, but so not worth the buy.
This product was provided free of charge to the reviewer. This review is in compliance with the FTC guidelines.

Thank you for viewing
Mycero set
– sex toy review page!