No longer a B swish virgin
The begood by b swish is a cute traditional vibrator. Its perfect for anyone from the advanced to someone new to vibrators. The bgood has 6 settings of vibrations and is waterproof, so you can take it into the shower or bath with you. The begood is near silent, but I wish the vibrations were a little stronger. It did what it was crated to do for me, but some my find the vibrations to be a little weak.
Published:
Pros:
Silent, Storage Pouch, Waterproof, Silicone, Multi-settings, Smooth,
Cons:
Vibrations are a little weak.
The be good deluxe is one of my first B Swish products I've ever tried. I'm happy with this toy, but I can see where there is room from improvement. I always love a lovely traditional vibrator. Although some people may not like the traditional vibes, you should have at least one on hand. When you receive the begood deluxe it comes in a real nice box. Although the box may not be perfect for gift giving, I say his only because the box does have a picture of a woman on it. She is not naked or anything, but it is still pretty suggestive. The actual toy is also pictured on the box. It is pictured on the front, back, and sides of the box. When you open the box, you will notice that there is a try. When you pull the tray out inside sits your vibrator and the neat little storage pouch that they provide. The tray is made out of a think black box.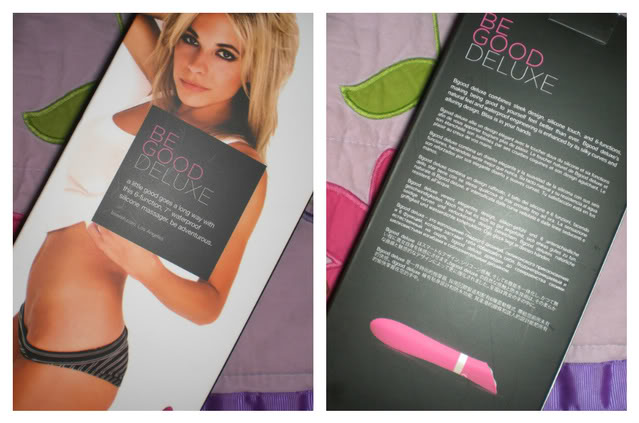 .
Lets talk about the vibrator first. I've never used anything by b swish. I'm not sure why, I'm just guessing nothing they have made really caught my attention until this here. I was excited to get this, and I was in love with the color options. The begood comes in three different colors. They come in a pink, blue and an orange. I ordered mine in pink. The begood is a traditional vibrator. I know some do not like traditional vibrators because they are so plan, but this traditional vibrator is worth trying.
The Bgood Deluxe is made out of silicone. Silicone for those who do not know is one of the best materials a sex toy can be made out of. Silicone is Semi-organic polymer, man-made material known for wide-ranging stability and water repellant. Silicone retains heat. Try to soak silicone toy (make sure it is waterproof) in the warm water before using it to get nice warm feeling. Silicone also repels dirt and bacteria and does not fall apart with extended friction. The begood deluxe it self has no type of drag, which can be a problem for some people who are mostly into texture. When you are using the begood with lube, you should only use it with water based lube. If you use it with anything else, you risk highly damaging your toy. The lack of texture makes this perfect for anyone. It does not matter if you are a newbie, or someone who has been using toy for a long time.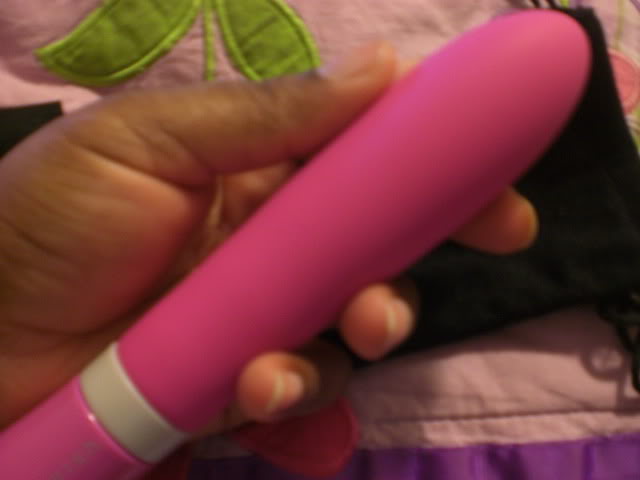 .
The begood is a multi-setting vibrator that is operated by two push buttons and is powered by two triple A battiers. I personally wish it were rechargeable, but is not practical in a toy like this. The begood has a Length of 7 1/2, an Insertable length: of 5 inches, a Circumference: 4 1/2 inches, and a Diameter: 1 1/4 inches. The begood is not a large toy, but its larger than some traditional vibrators. The begood does not have any rough edges. The tip of the begood is tapered and rounded, but you should still use with caution. You should not try to thrust too hard, or try to force it in, although the begood is not proper for anal use, you can still use it to stimulate the areas around the anus.
Like I said before, the begood does have multi-settings. The vibrations are too rumbly to me and can be felt deep within. I do wish that the vibrations were just a little stronger, but I'm happy with the vibrations provided. The vibrations are not that loud either. You can maybe hear it through the covers if you are in a silent room, but ou can not hear it through a closed door. That even goes for when you are using it in the shower.
Experience
Continued...
The vibration patters are as followed...
Low (1 bees, 1 vroom)
Medium (1 bees, 2vrooms)
High (2 bees, 3vrooms)
11 Short fast medium vibrations, followed by one longer vibration (3 bees, 3 vrooms)
Medium speed pulsations (3 bees, 3 vrooms)
Fast medium pulsations (3bees, 3vrooms)
The begood also has light indecaters around the buttons. The light flashes with the vibration setting. When you are in a pulsation pattern the light around the button flashes. The begood has two buttons. The top button turns the begood on and off. The bottom button changes the settings. Once you turn off the begood it takes you back to the beginning. The begood also does not have a back button, so if you pass the setting you want you will have to go through all the setting to get back to the one you want.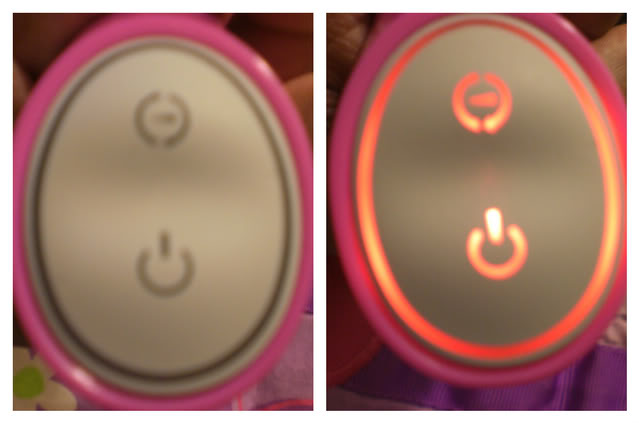 .
The begood also come with its own storage pouch. The pouch is not special, but it will protect your toy from outer eliminates. The storage pouch is only large enough to carry the vibrator. You can not carry any lube or anything with it. The pouch is made out of cotton. If you were to get anything on the pouch, you should hand wash it with mild soap and water and allow it to air dry. Having the pouch makes it perfect for traveling, and out of sight from wondering eyes.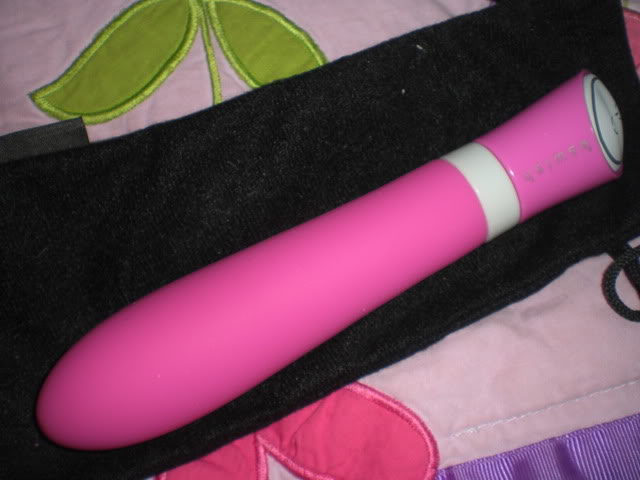 .
To clean your begood, you can use mild soap and water. You can also use your favorite toy cleaner. You can even wipe it down with a 10% bleach water solution. You can also use your favorite toy cleaner if you like. You should dry it off with a dry clean cloth. If you plan on sharing this toy you do not have to use a condom because silicon does not hold onto bacteria, but I would still recommend sharing, if you are not sharing it with a fluid bonded partner.
This content is the opinion of the submitting contributor and is not endorsed by EdenFantasys.com

Thank you for viewing
Bgood deluxe
– traditional vibrator review page!