Not my Usual but, It Surprises!
This is not even close to any of my favorite toys but it has risen up on my list of favorites. It has no textures, it is of smaller girth and it's motor is powerful and fulfilling! It is waterproof so you can take it anywhere. Lelo has done a great job with their "2" line. I would suggest this one to anyone. The only thing I would change is the cover on the charging port. It is a top of the line toy!
Published:
Pros:
Buttery Soft
Rechargeable
Quiet
Strong motors
Cons:
cover on the charging port gets hit with use
Ina 2 by Lelo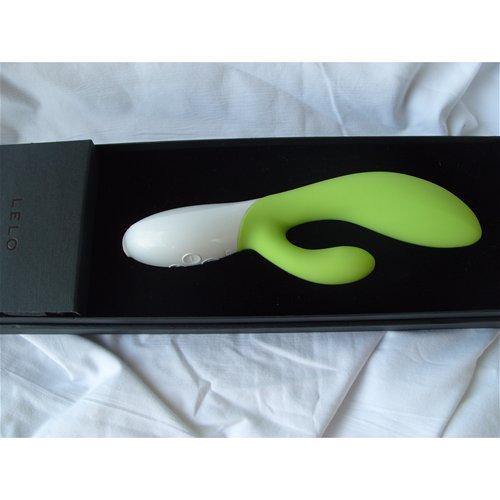 I have to say that I am very impressed. I had only tried one of the first editions of the Lelo line before I tried this one and man, I feel that they did a very good job.
The Ina is for insertion and clitoral play. You could use it for anal play but it works so well in my vagina and clitoral use that I only use it for vaginal play. I have used it during foreplay with my husband but I prefer this one by myself. It is a rabbit style vibe that stimulates the vagina as well as the clitoris. It does a great job with g-spotting. You can use this one for some teasing on your partner with foreplay and it is so buttery soft that it feels good rubbing it all over.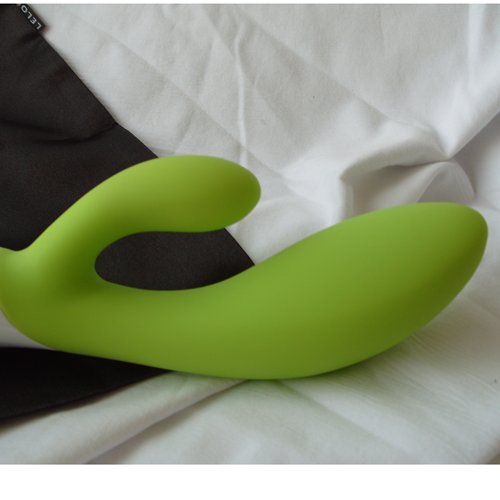 Materials/Textures
The Ina 2 is completely smooth with no textures. It is made with a buttery soft, silky type of silicone that doesn't really collect any lint or hair. I love the smooth soft feeling so much that I will rub this one on my body and it doesn't have any drag to it at all. The silicone is non porous, hypoallergenic, latex and phthalates free. It is safe to share with a partner. The control area is made from a soft plastic that too is nonporous, hypoallergenic, latex and phthalates free. It has no smells or tastes to it. The Ina 2 comes in orange, purple and lime colors. The Ina 2 has a firm shaft with no flexibility and the clitoral arm is flexible but firm. It is not rigid.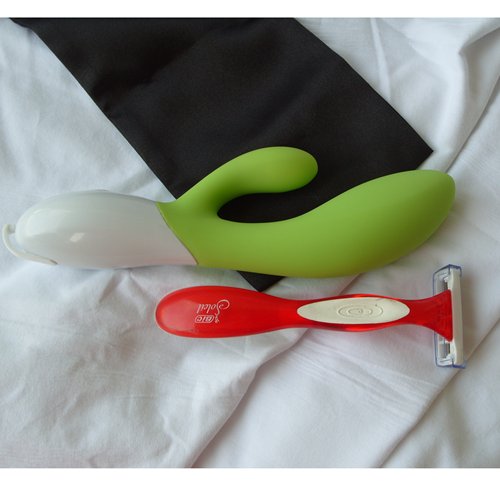 Shape/Size/Design
The Ina 2 has a total length of 8 inches, an insertable portion of 4 1/2 inches. It's greatest diameter is 1 ½ inches. It's smallest diameter at the base is ¾ of an inch. It has the clitoral arm that is 2 1/2 inches off of the shaft. The clitoral arm has a diameter of ¾ inch. The control area is 3 inches long and 1 1/4 inches in diameter. The clit arm has a triangular circular shape, it has a rounded side that hit's the clitoris. It is pretty firm in the matter that it sits on the clitoris and may go off to the side on some people.
Functions
The Ina 2 actually has two motors, one for the clitoral arm and one for the shaft. There is not a separate control for the clit arm. When you turn one up they both go up and they are independent with some of the pattern settings.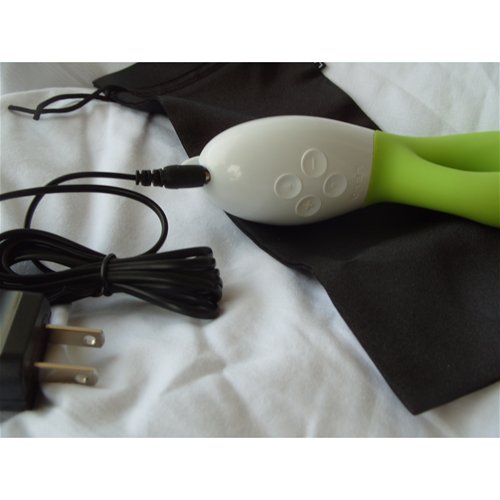 The Ina 2 is waterproof, it is rechargeable and it has a control pad at the end. It takes a 2 hour charge for 4 hours of use and has a stand by time that has lasted me weeks. The charging area is located at the end of the toy. I have noticed that I will hit the cover off of the charging port when I use the toy. There are 4 buttons on the control pad. The buttons are easily depressed with use but I don't have any issues with inadvertently hitting them with use.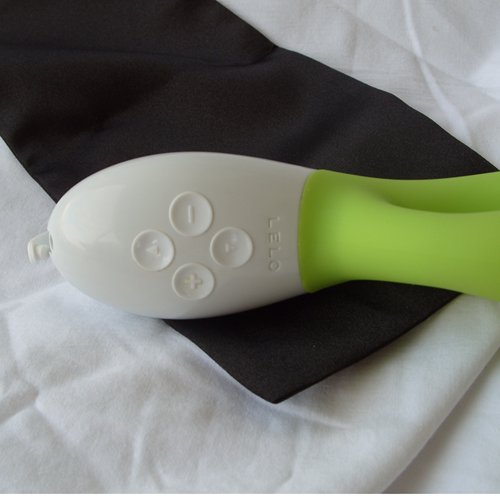 There are 4 buttons a + button a - button and an up and down arrow button. To lock and unlock the toy you hit the + and - button at the same time for 3 seconds. To turn the vibe on you hit the plus button. To keep increasing the vibrations you just hold the + button. There are not true vibrations levels it just goes up in vibrations. At it's weakest it has a 1 vroom and it goes to a 4 vroom in no time. There are then 8 patterns. You have both motors together, clit arm vibrations only, shaft vibrations only, going back and forth vibrations from clitoral arm to shaft. Pulsations in both areas, escalating pulsations for both, and a chaotic pattern. This one is so quiet, you can barely tell that it is on. At it's highest levels you can hear a slight hum but no noise issues.
Experience
Care/Maintenance
The Ina 2 is water proof so it's not an issue when the husband throws it in the sink with water, This is a relief when he tries to be nice. You can use antibacterial soaps and water, toy sprays, Eden wipes. No boiling or placing in the dishwasher as this will ruin the wonderful motor. I store it in the pouch that it came with but you can store it in a plastic baggie if you want. I only use water based lubes because I don't want o hurt the finish on this one! I also store it away from other toys so that they don't touch. That too can ruin the finish on the toys.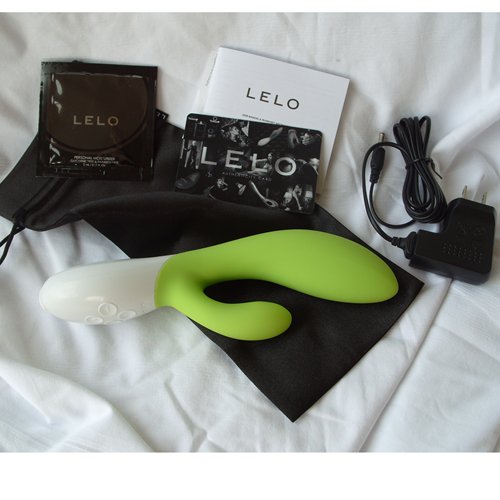 Packaging
The Packaging is great. An outer sleeve with product info and pictures of the Ina and an inner box containing Ina nestled in her foam cutout. A separate compartment for the charger, the toy sleeve, a product warranty card, instructions for use, and a sample of the Lelo lube.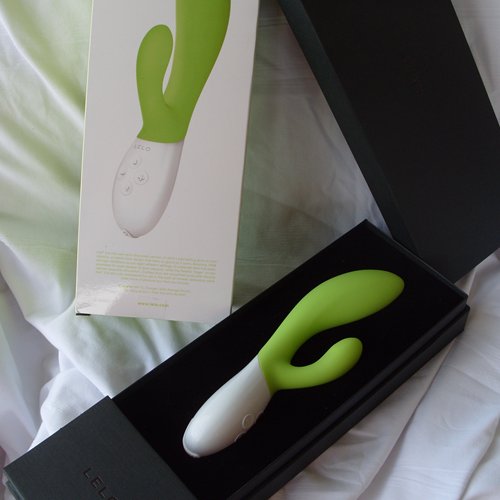 Lelo does do great with presentation.
Experience
Now considering that most of my favorite toys are textured and much larger than this one, the Ina 2 really shouldn't be "my type of toy". Well, I am quite impressed. It works for me and yes, I do have some intense orgasms with it. I love this one and I loved it so much that I got the Mona 2, which I too, am happy with. It has smaller girth, there are no textures but the motor in this one rocks! I have unintentionally inserted both the shaft and the clitoral arm and that too provides for some wild sensations.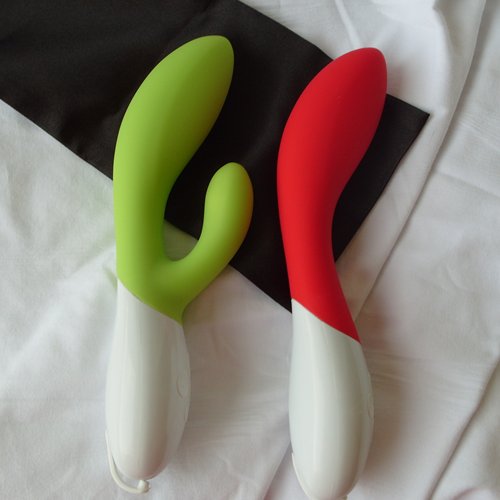 I have the Jopen 6 which I really am not that impressed with and the shapes/size are very similar but this one works for me and the 6 doesn't.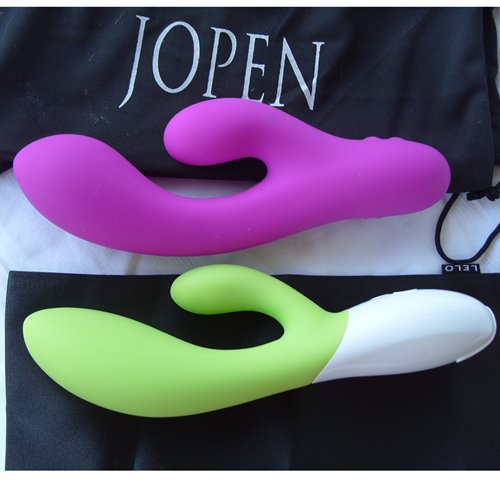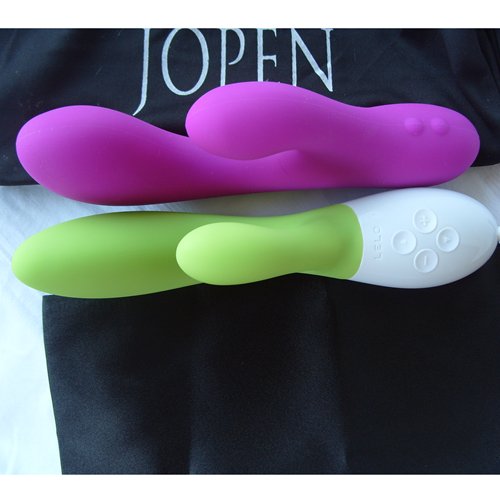 When the husband who has no interest in my toys states that this one is powerful I actually listen to him. He would be my non partial judge of power.
There really wasn't a learning curve with this one. I just started using it and boom, the big "O" it has left several smiles on my face. The buttons are easy to get used to so you don't have to look down each time to see what you are doing. I do hit the cover off of the charging port frequently. I had a really hard time deciding how many vrooms to give this one, it is more in between 4 and 5. I do use the Hitachi so that one is a 5 but this one is soo close.
This one is great for beginners as the size is not intimidating and it works for those with experience too, you may be very surprised with the results that it delivers.
This content is the opinion of the submitting contributor and is not endorsed by EdenFantasys.com

Thank you for viewing
Ina 2
– dual action vibrator review page!