Nubby But Fun
This toy is really good with the different vibrations it has. I'm not too big on the nubbs though, its hard to get clean. You have to really get into the nubbs if you didn't use a condom with this toy.
Published:
Pros:
This toy has 10 speeds.
Cons:
The nubbs are harder to clean then the rest of the toy.
The vibrator is pink (also comes in white) and ribbed with nubs on the very top. The "head" is bigger around than the "shaft" of this toy, making it difficult to insert it into the vagina. This toy is intended for outward play, out side the body. If you are into clitoral stimulation I suggest this toy. Beginners and experienced players alike may like this toy. As I say it depends on the sensitivity of your vaginal area, or other areas you play with. If you share toys with a partner(s) I always suggest using condoms that fit your needs.
This "wonder massager" is a pretty great toy, except for the nubs on the end.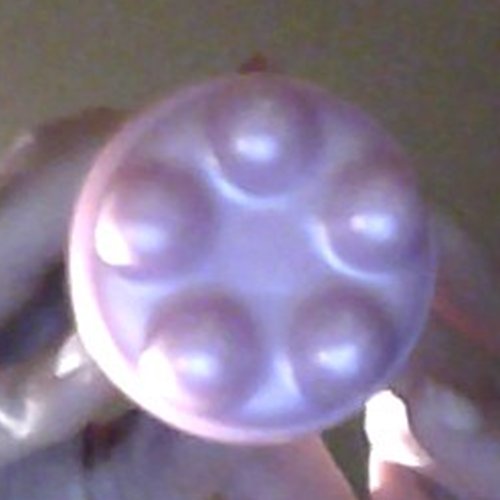 The toy itself was pretty awesome for clitoral stimulation if used correctly. I have found that if you hold it with the nubs pointed down toward the opening of your vagina with the side of the toys shaft against your clit it works best.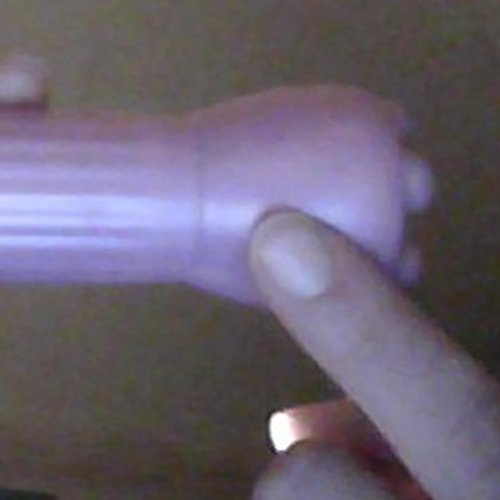 The toy has ten different speeds with control arrows on the bottom. Easy to use up and down selections for changing speeds, you just can't jump straight to off.
The vibrations range from low constant vibe, medium constant vibe, high constant vibe (my favorite personally), pulsations, pulse and vibe, another pulse and vibe (a bit more intense), the last three are all work up pulsations that get more intense the longer you leave them on that setting. The vibrations do get a little intense the longer you keep the toy on your clit and can make you go slightly numb. Depending on the size of your clit and surrounding area you could fit your clit in between the nubs, mine doesn't fit though. The toy might make a better massager then sexual toy for some. It all depends on how sensitive you are.
This toy is small, and discreet. It can be tucked into an overnight or travel bag. I always suggest you remove the batteries from toys so as to not drain them or have an accidental turn on in an embarrassing moment. You can hear this toy but nothing over a low moan. So this is good if you have roommates or still live with your parents. It only gets loud when it is on the high settings, and even then it's a very low rumbling noise, so it's not that bad.
This product was provided free of charge to the reviewer. This review is in compliance with the FTC guidelines.

Thank you for viewing
Wonder massager
– pocket rocket review page!